Ever thought of becoming a Mountie?
If you're a student in the Burnaby school district aged 16 to 18, you can see what that would be like this summer at Burnaby RCMP's first-ever youth academy.
From June 29 to July 3, participants will learn about frontline policing, forensic identification, mental-health outreach, safe social-media use, drill, and physical and mental well-being.
Part of the experience will include running through scenarios to use what they've learned.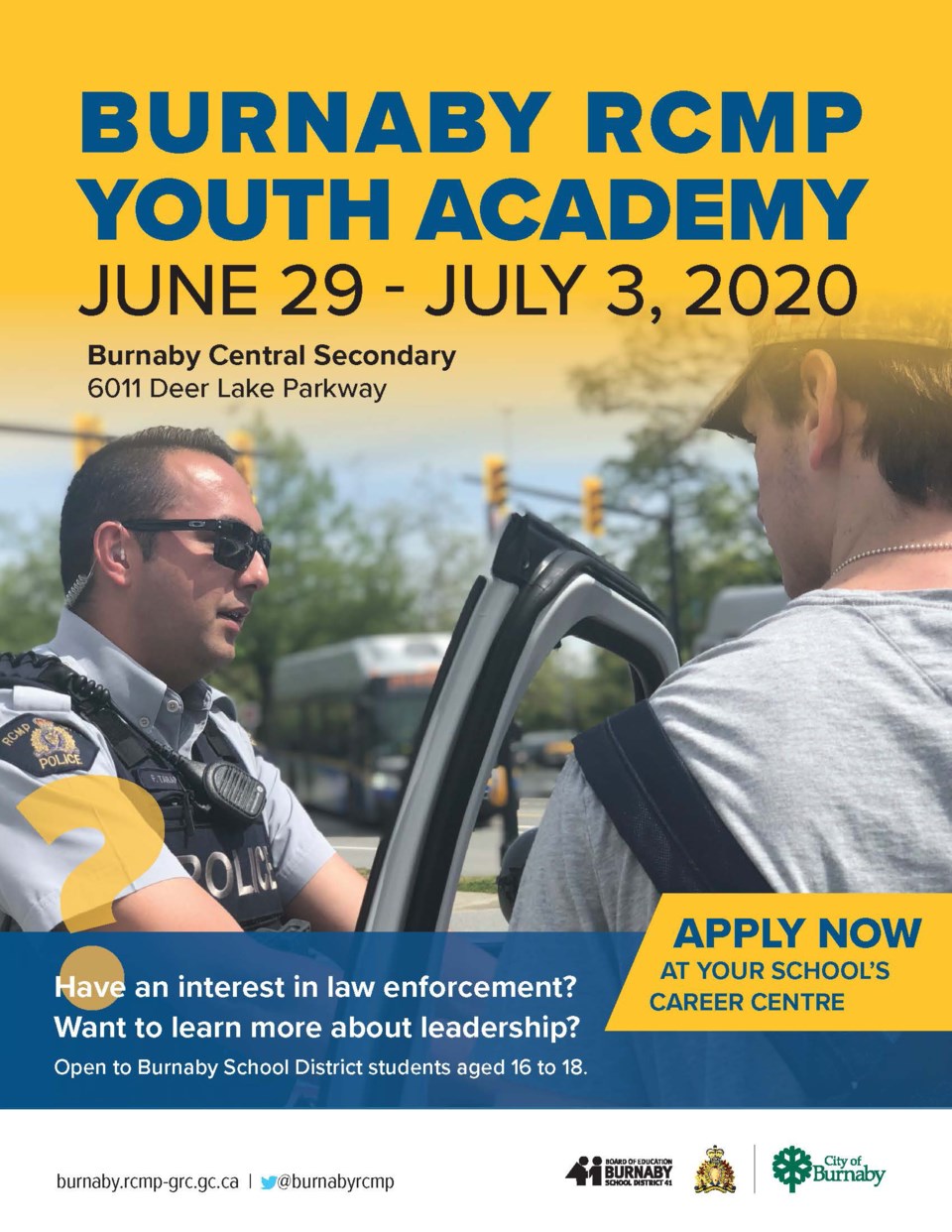 Students will also see presentation by various RCMP units, including police dog services and the emergency response team.
"We're really excited about the opportunity to bring the youth academy to young people in our community," RCMP Cpl. Mike Kalanj said in a press release. "Our officers and staff are looking forward to showcasing the work that we do each and every day keeping Burnaby safe."
The academy is being put on in partnership with the Burnaby school district.
"At Burnaby schools we work to create learning experiences that empower students with the skills they need to succeed," school board chair Gary Wong said. "We appreciate our partnership with the RCMP, which is enabling this wonderful career exploration opportunity for our students."
The application deadline is March 13.
To apply, visit the career services department at your school and fill out an application form.
Students who are interested will then be expected to complete a physical capabilities test and an interview.