The opening of a new Burnaby North Secondary School by September 2022 is still looking "doable," according to the latest update from school district staff.
Yellowridge Construction Ltd. was recently awarded the contract to build the $105-million, 1,800-student school, and construction will begin "very soon," secretary-treasurer Russell Horswill told trustees during an online school board meeting Tuesday.
"They're on site right now doing some preliminary site work," Horswill said of the construction company.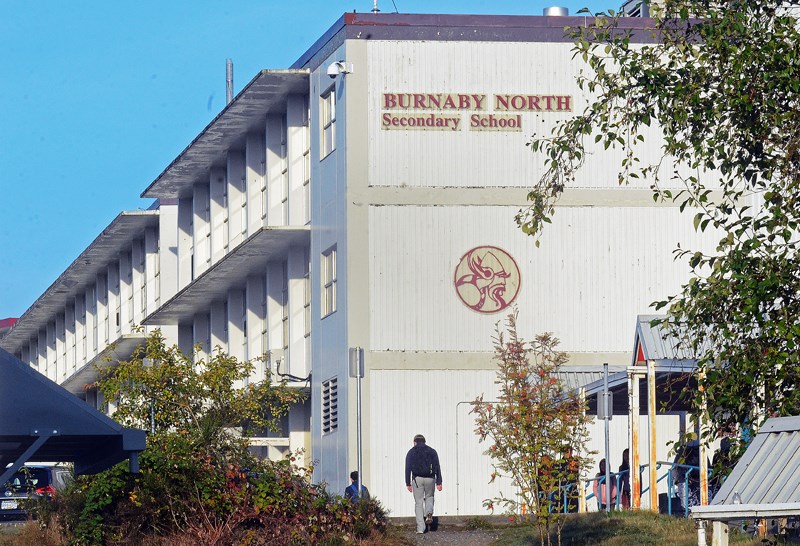 Besides replacing the existing high school – which is 64 years old and has been deemed to be at "highest risk of widespread damage or structural failure" during an earthquake – the project will also see the construction of a $5-million conference centre and a $2.9-million child-care facility.
The district is getting nearly $100 million from the Ministry of Education for the project, and the Ministry of Children and Family Development and the City of Burnaby are pitching in $2.2 million and $664,000 respectively for the child-care component.
The district is making up the balance of the total $115-million project – which includes about $1.6 million in tech infrastructure – with about $11 million from its local capital fund.
So far, the school is on track to be finished by fall 2022, the original timeline announced by the province, but the project won't be totally finished until about March 2023, Horswill told trustees.
"After we move into the school, we then need to do the demolition of the Burnaby North and Kensington buildings and the site development parking lot," he said.