A local charity is launching an awareness campaign targeting toxic masculinity.
Children of the Street Society has ads going up in bus shelters across Metro Vancouver.
"Each year Children of the Street Society release an ad campaign focused on preventing sexual exploitation, and human trafficking," said a news release. "This year, the campaign takes a step back and focuses on the toxic culture that causes sexual exploitation and human trafficking to thrive. Toxic Masculinity is defined as a form of masculinity that promotes sexual violence, dominance and aggression while forbidding emotions, weakness and vulnerability. Masculinity itself is not the problem, but behaviours such as sexual violence and aggression are."
The society reference Gillette's ad campaign that drew praise and controversy.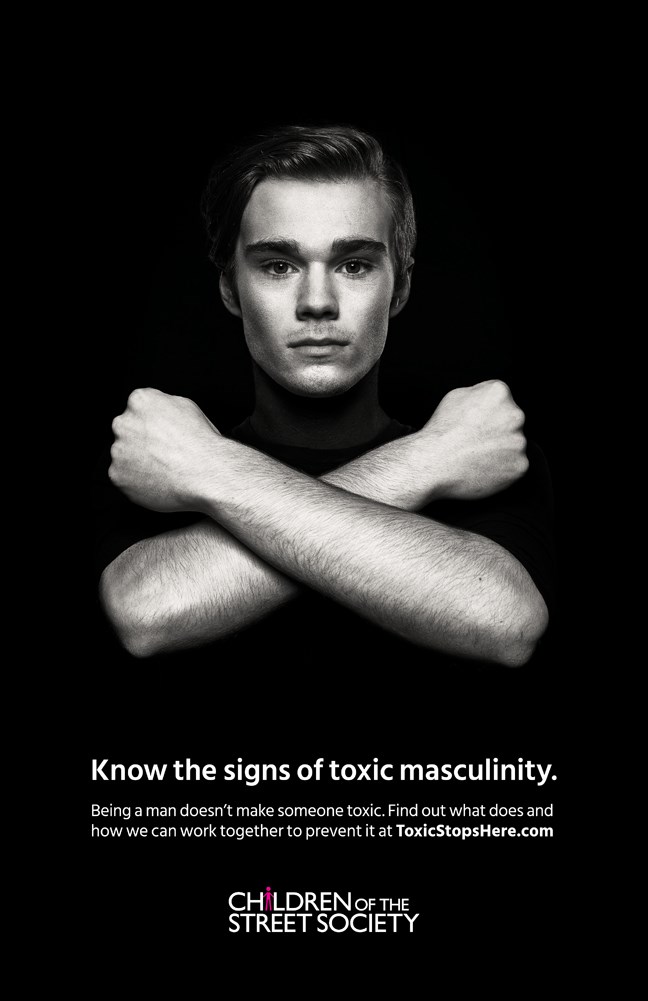 "When the ad came out we were already in talks with Will Creative, the creative agency that donated their time to create this year's campaign," said Diane Sowden, Children of the Street Society's founder and executive director. "We are pleased to be releasing such a timely awareness campaign and thankful for individuals and companies, like Gillette, that are speaking up about the issue."
Three different posters featuring males posing in a position reminiscent of the international symbol for poison (skull and crossbones) will be displayed in 82 transit shelters, with a message encouraging viewers to "know the signs of toxic masculinity."
In addition to the campaign, the society also offers preventative programs which engage a diverse range of individuals and groups. Focusing primarily on workshops for young people aged 11 through 18, the society says it facilitates more than 550 workshops across the province with more than 30,000 participants annually.