A group of students have built a new wetland area for wildlife of all types near a Burnaby creek.
The newly-built wetland is on the south end of the Burnaby campus of BCIT, near Guichon Creek.
It was constructed by students as part of a three-day field course.
"BCIT worked extremely hard over the summer with the faculty to figure out how we were going to deliver a traditionally very hands-on program — like ecological restoration — to the students, and do it in a COVID-19 compliant way," said Ken Ashley, director of the BCIT Rivers Institute, in a news release.
The hands-on course is part of the Ecological Restoration Degree Program at BCIT.
Students in this class normally go on a field trip to Logan Lake for their hands-on experience in wetland building, restoration or maintenance. But due to the COVID-19 pandemic, the weeklong trip to B.C.'s interior was cancelled.
So Ashley resurrected a plan he'd proposed to BCIT to build a small wetland right on the Burnaby campus, involving staff and students from the School of Construction and the Environment (SOCE) — including Ecological Restoration (ER), Forest and Natural Areas Management (FNAM), and Fish, Wildlife and Recreation (FWR) programs — all working together in collaboration.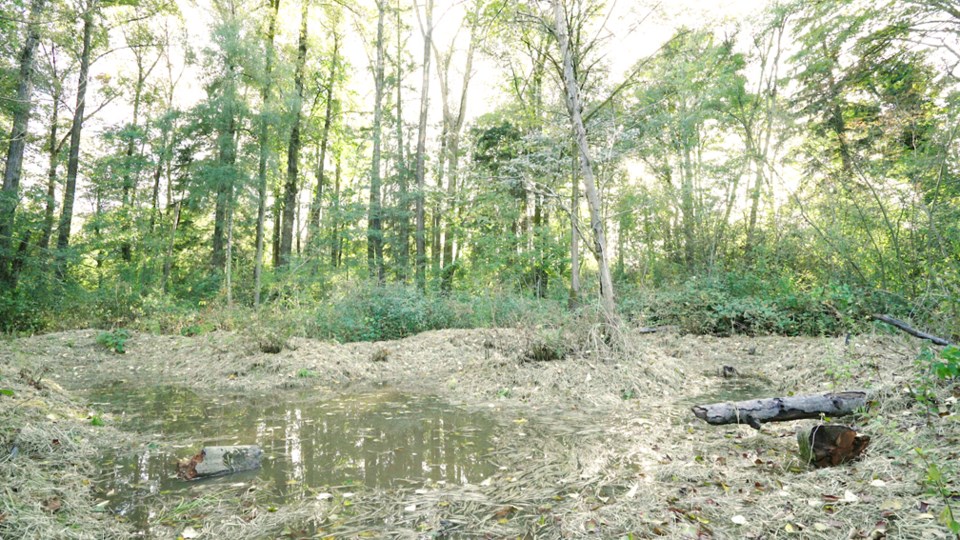 With support from the BCIT SOCE's Dean's Collaborative Student Project Initiative, Ashley's idea came to life.
There will be educational signage put up for the public to read.
"It will highlight the value of having this unique 'living lab'— with the forest and Guichon Creek at the South end of campus — and it will allow students to go out and use it," said Ashley.
Students broke into three teams of about 10 students, tasked with things like moving rocks, monitoring ground water levels, salvaging native plants and pulling out invasive ones, planting seedlings and mapping out the best plan.
And they did it all with COVID-19 safety protocols in place, sanitizing tools like shovels, wearing masks, social distancing, and so on, said BCIT.
"That wetland is going to be there a hundred years from now so it's pretty satisfying when you make a permanent improvement to the landscape," said Ashley.