It's a light agenda for this month's public hearing at Burnaby City Hall, but you can still share your thoughts with city council and staff Tuesday, Sept. 26.
Members of the public can attend in-person at city hall (4949 Canada Way) at 5 p.m. or online.
Keep reading to find out about this month's hearing. You can visit the city's website for more information on how to engage in public hearings.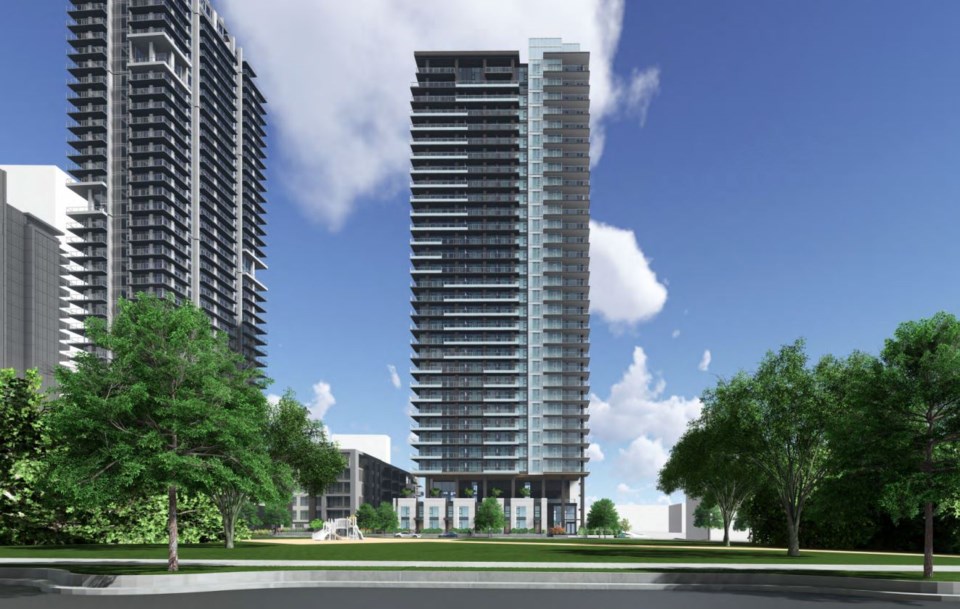 Purpose: To allow construction of a 33-storey residential strata apartment building with street-oriented townhomes and a six-storey replacement rental building
Developer: OpenForm Properties
Neighbourhood: Metrotown (Maywood)
First brought to council: Dec. 6, 2021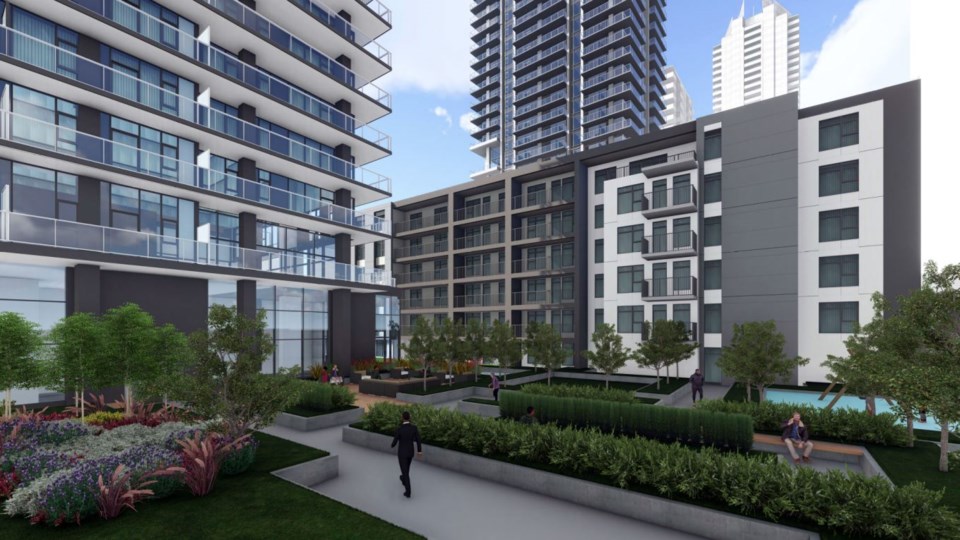 The plan:
Currently on the two properties at 6470 and 6508 Silver Ave. are two three-storey rental apartment buildings built in the 1960s with a total of 83 rental units.
The development would include 441 residential dwelling units made up of 358 market strata units and 83 non-market replacement rental units to replace the 83 rental units on the site that would be demolished.
Amenities for the strata tower include a lobby space, boardroom, fitness room, children's play area, outdoor seating and a dog run. Amenities for the rental building include a lobby with a mail and parcel room, a lounge space for entertaining with access to an outdoor patio.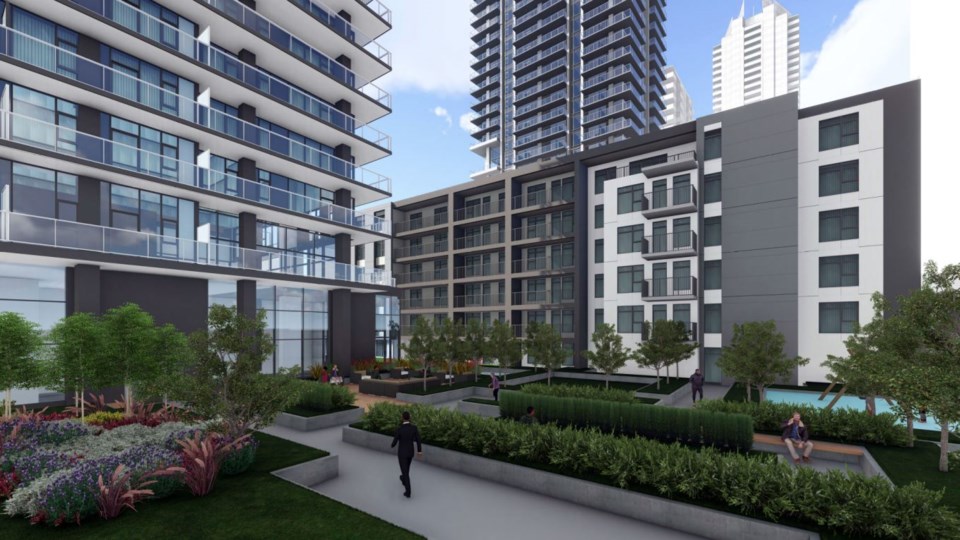 Standardizing zoning at Confederation Park
Purpose: to standardize zoning at city-owned Confederation Park
Rezoning applicant: City of Burnaby
Neighbourhood: Capitol Hill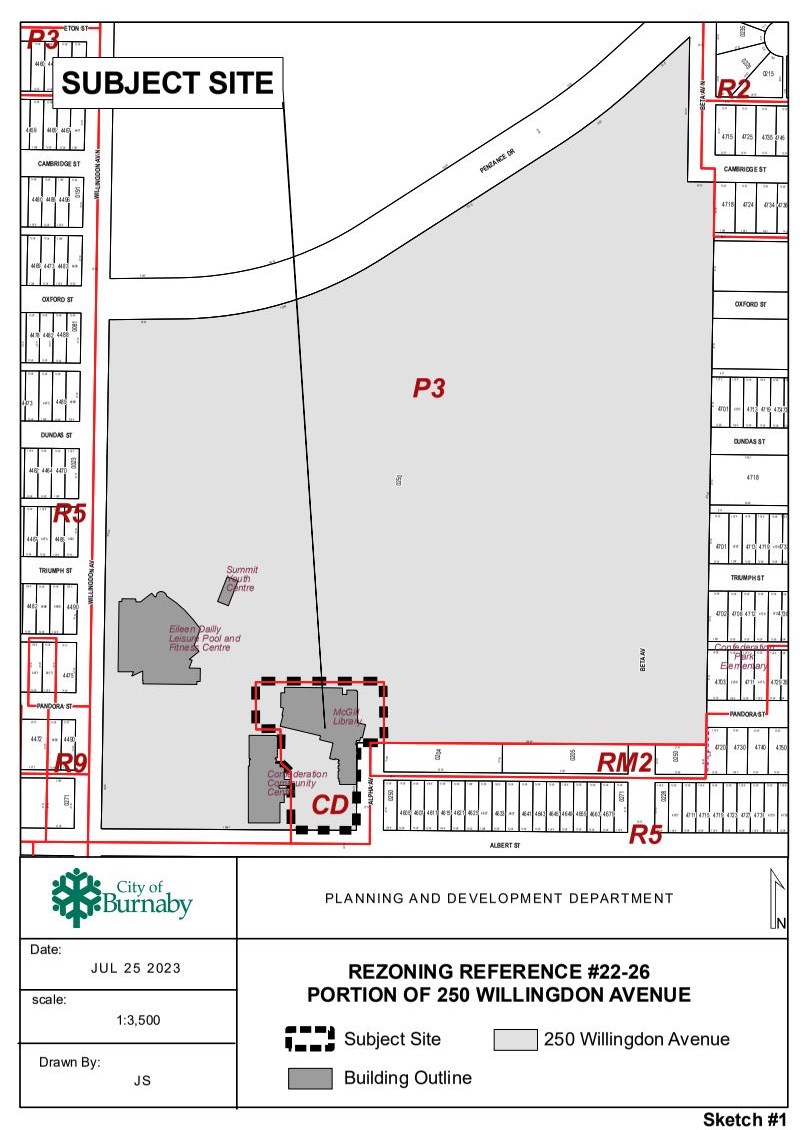 The reason:
A portion of Confederation Park at 250 Willingdon Ave. was zoned as a "comprehensive development district" when it was developed in 1999. The zoning allowed the development of the McGill Library and archives, while keeping the previous version of the library operational during construction.
The proposed rezoning would standardize the zoning at Confederation Park, so the whole site is park and public use.
A staff report says the park and public use zoning would "provide more flexibility for the library site for any future renovation/expansion" and simplify the park's zoning boundaries in preparation for the upcoming Confederation Park Community Centre development.
The rezoning would not change the site area, coverage or parking, and there is no development associated with the rezoning application.