It's almost time for another public hearing in Burnaby.
On Tuesday, March 28 members of the public can come out to Burnaby City Hall (4949 Canada Way) at 5 p.m, or tune in online, to share their thoughts on proposed developments and projects that require rezoning applications.
You can also write into council regarding rezoning applications before 2:45 p.m. on the day of the public hearing.
What's up for development this month?
Here's an overview of the applications on this month's agenda. You can read the agenda online and click the subheadings to find detailed reports.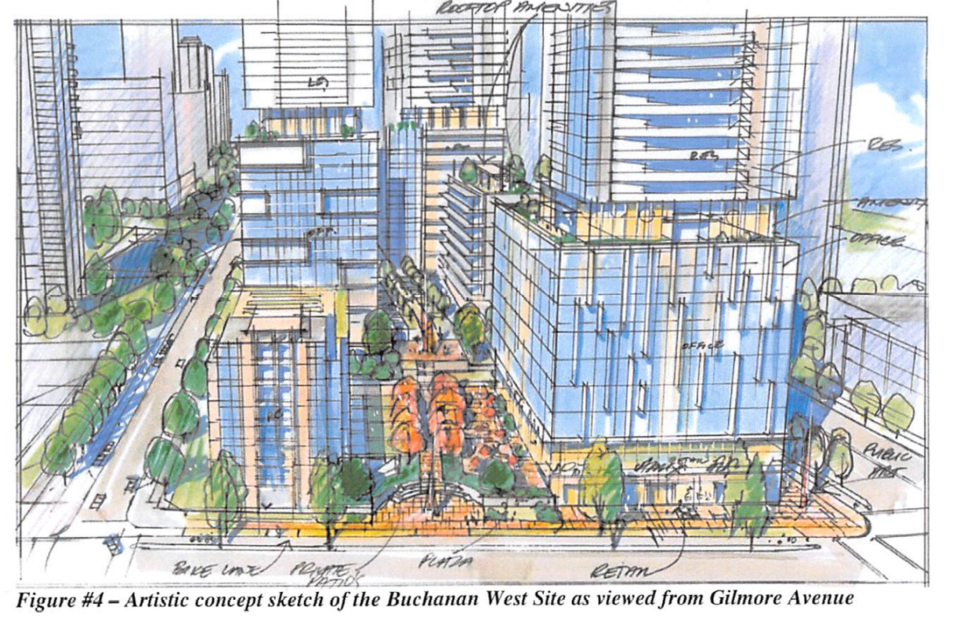 Purpose: To establish a conceptual master plan and design guidelines for the Buchanan West site, to guide further rezoning applications. No specific development is proposed by this rezoning application.
Developer/Applicant: First Capital Asset Management
Neighbourhood: Brentwood Town Centre
First brought to council: Sept. 16, 2019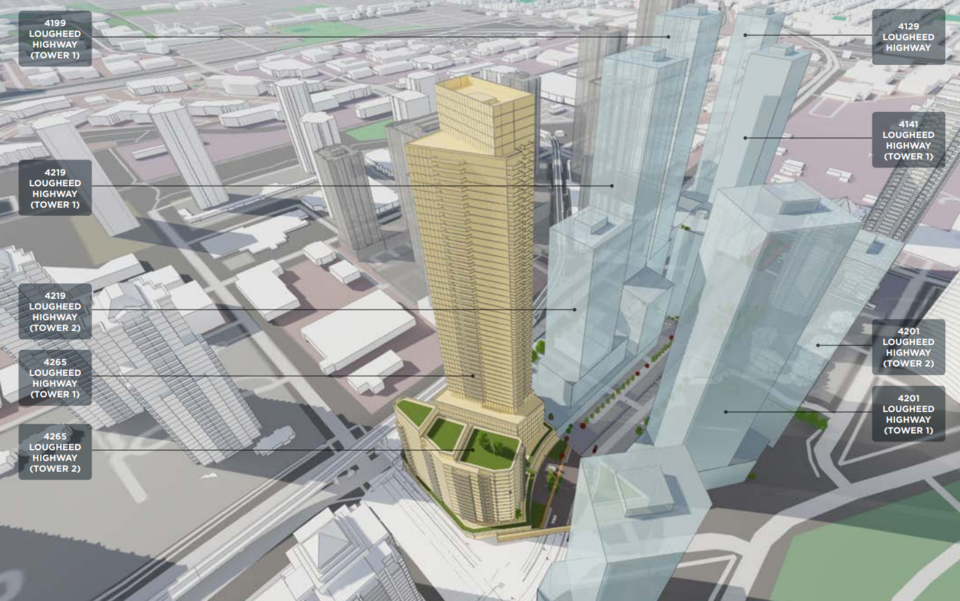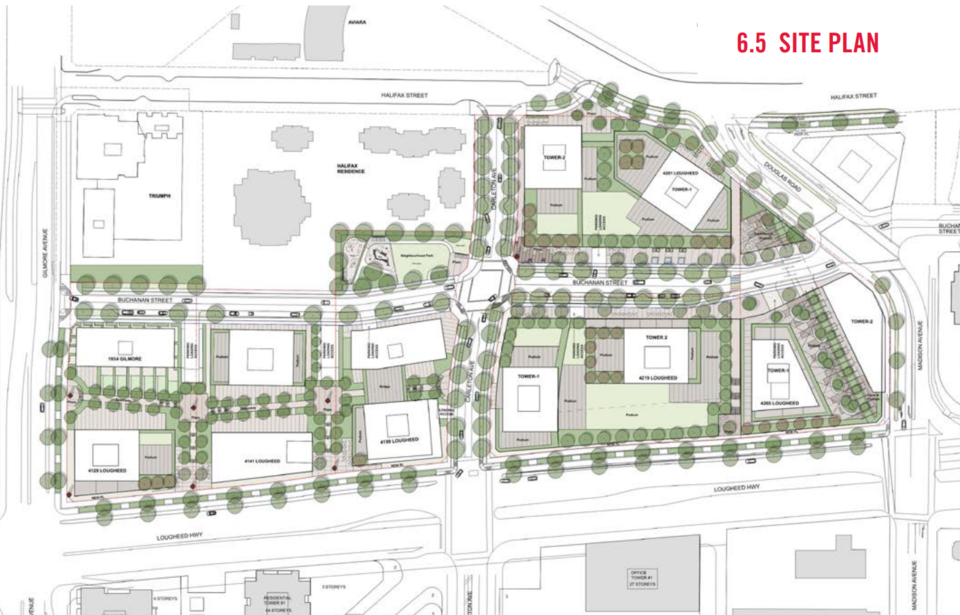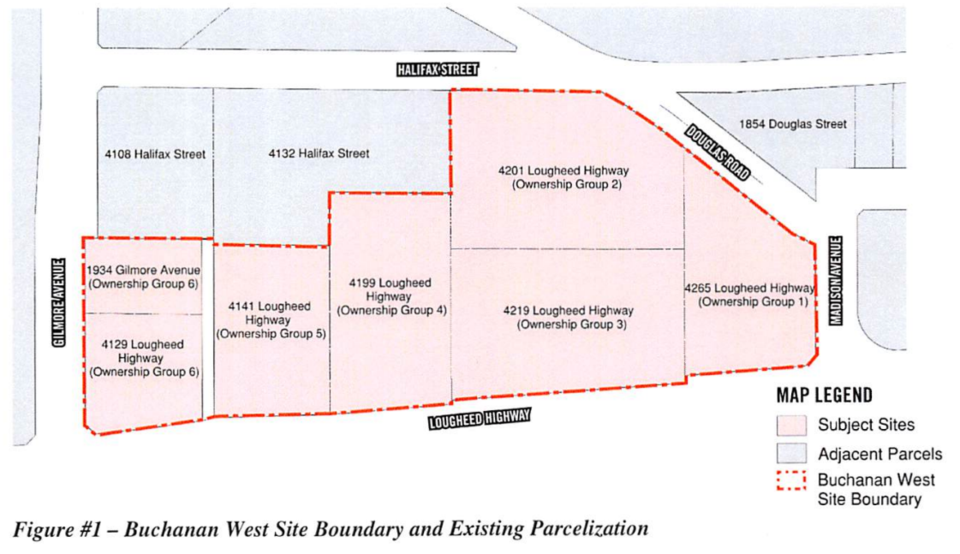 Details
The Buchanan West site is 10.68 acres occupied by a hotel and other low-rise commercial businesses
The conceptual plan seeks "to create not only transit-oriented development, but a vibrant and walkable mixed-use neighbourhood that is seamlessly integrated within the broader urban fabric of the (Brentwood) Town Centre via a rational network of connections and open spaces"
12 mixed-use residential and commercial towers proposed
More than 6,000 homes "catering to a range of household types and income levels"
Two new streets
4049 Hastings St.: Six-storey mixed-use rental apartments with commercial uses
Purpose: For construction of a six-storey mixed-use multi-family rental apartment with commercial uses
Developer: Vittori Developments
Neighbourhood: Hastings Street/The Heights
First brought to council: Aug. 30, 2021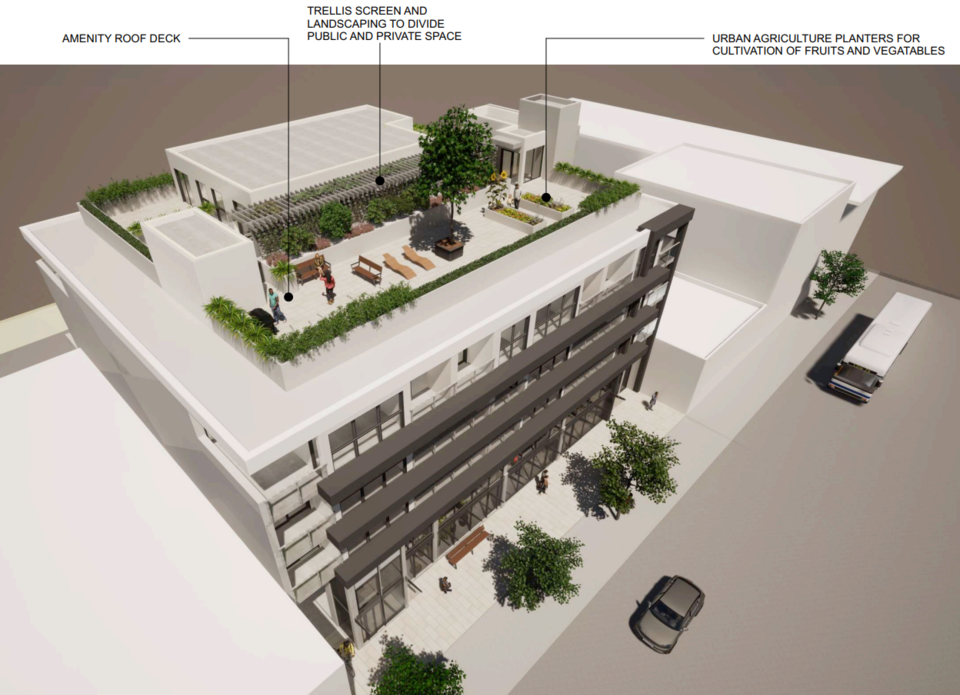 Details
Currently on the site is a low-rise commercial building
35 market rental units proposed
Nine studios (between 474 and 546 sq.ft.); 18 one-bedrooms (between 625 and 753 sq.ft.); seven two-bedrooms (between 701 and 920 sq.ft.) and one three-bedroom (1,025 sq.ft.)
68 parking spaces
62 bike spots
Amenities include an outdoor rooftop deck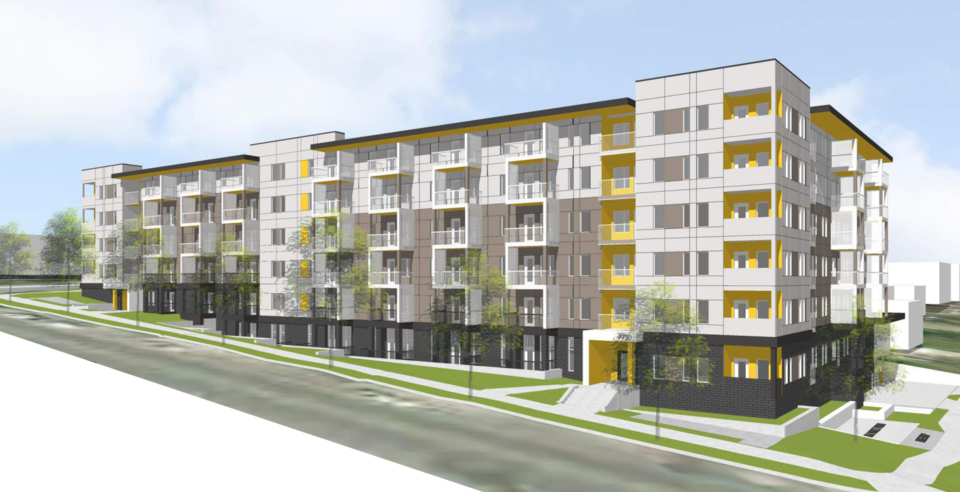 7730 Sixth St.: Six-storey non-market rental building with child-care facility
Purpose: For construction of a six-storey multi-family non-market rental building with an "in-home child-care facility for up to eight children"
Developer: Metro Vancouver Housing Corporation
Neighbourhood: Sixth Street
First brought to council: April 4, 2022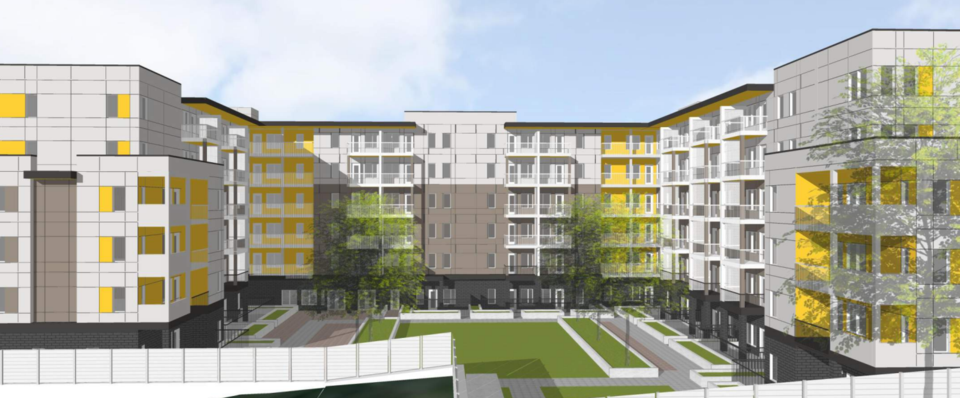 Details:
Currently on the site are 30 townhouse units built in 1984
174 total rental units planned
Nine studios (between 388 and 438 sq.ft.); 69 one-bedrooms (between 552 and 669 sq.ft.); 87 two-bedrooms (between 775.7 and 1,168 sq.ft.); nine three-bedrooms (between 1,002 and 1,168 sq. ft.)
MVHC is seeking funding from provincial and federal governments to rent the units at shelter rates, rent-geared-to-income, low-end-of-market rates; a minimum proposal is 40 per cent of the units at 20 per cent below CMHC median rental rates (the median rate for southeast Burnaby is $1,344) and 60 per cent at low-end-of-market rental rates.
38 adaptable units included; 21 accessible parking stalls
105 parking spaces total; all will have an individual outlet for Level 2 electric vehicle charging
384 total bike spaces
19 scooter parking spaces for aging in place
Amenities include a lounge, event space with kitchen and office; and an outdoor courtyard
For more information on how to engage in public hearings, see the city's website.