Burnaby students are catching up on their measles immunizations.
Fraser Health Authority nurses set up shop in the Byrne Creek Community School library last Thursday and spent the day poking students who've never been immunized or who needed a booster shot.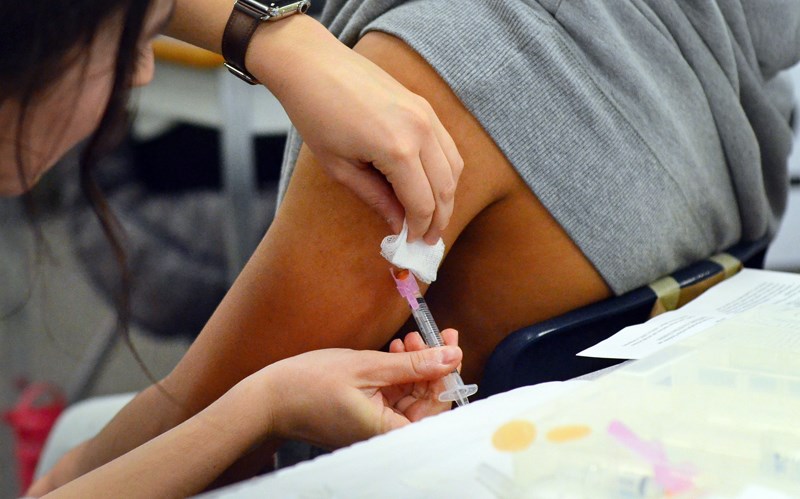 It was one of two clinics the health authority has scheduled at Burnaby schools in a provincewide blitz to increase immunization levels before the end of the school year and prepare parents for the fall, when it will become mandatory to report school kids' immunization status.
Another clinic takes place at Moscrop Secondary this Thursday, but only Moscrop students who've gotten a letter from the health authority will be able to get their vaccinations there.
The provincial health ministry announced the measles immunization catch-up campaign in March, and Fraser Health sent out letters this month to students whose records show their immunizations weren't up-to-date.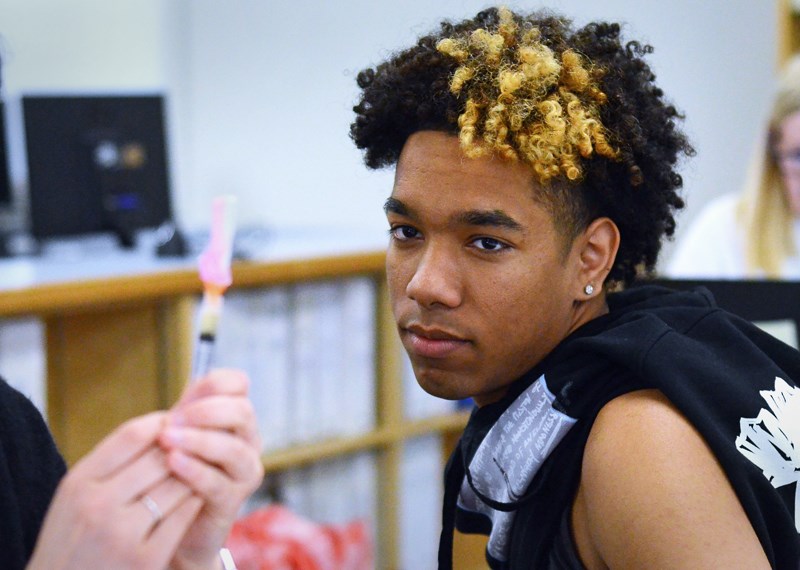 "It doesn't mean they weren't immunized, it means our records show they are not fully immunized," spokesperson Tasleem Juma told the NOW. "Some may have one dose, some none. Others might have both but got them outside the health authority and they just need to send us their records."
Juma said the health authority is still reviewing its records and may end up adding more clinics if needed.
Fraser Health already has copies of the immunization records of kids immunized by the health authority's public health nurses.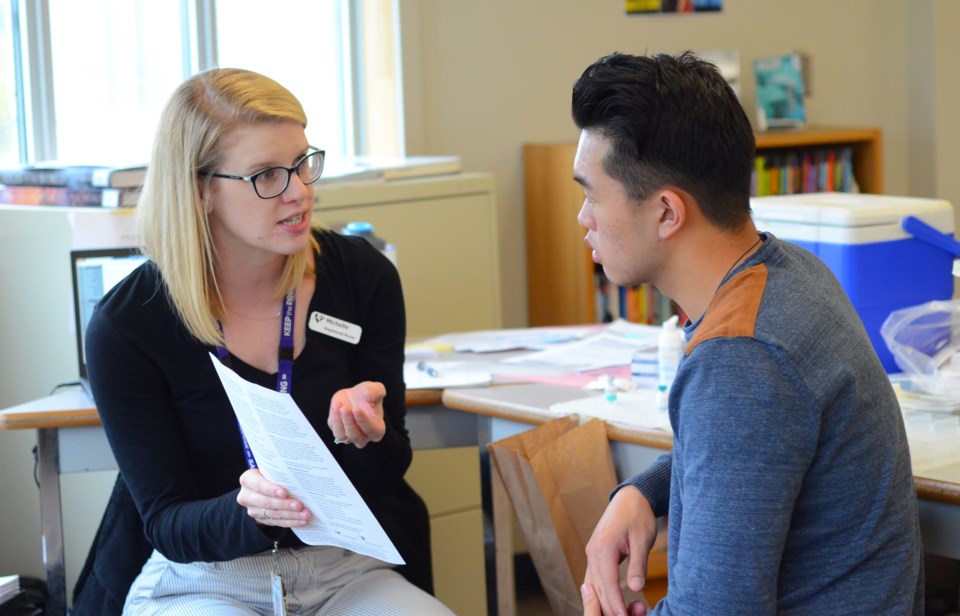 For children immunized outside of the health region or by a family doctor, nurse practitioner or pharmacist, Fraser Health is asking parents to email records to reportimmunizations@fraserhealth.ca.
The province is targeting a province-wide immunization rate of 95 per cent.