Anyone tempted to feel sorry for kids stuck in summer school at the Burnaby school district can rest easy – summer school ain't what it used to be.
Just ask kids taking the district's new robotics courses.
"I like going to school in summertime, especially for robotics, because at home we don't really take summer vacations, so it's boring," Grade 6 student Nathan Siu told the NOW. "I like to be social at school and put my skills to work."
Fellow Grade 6 student Mimi Kim agrees.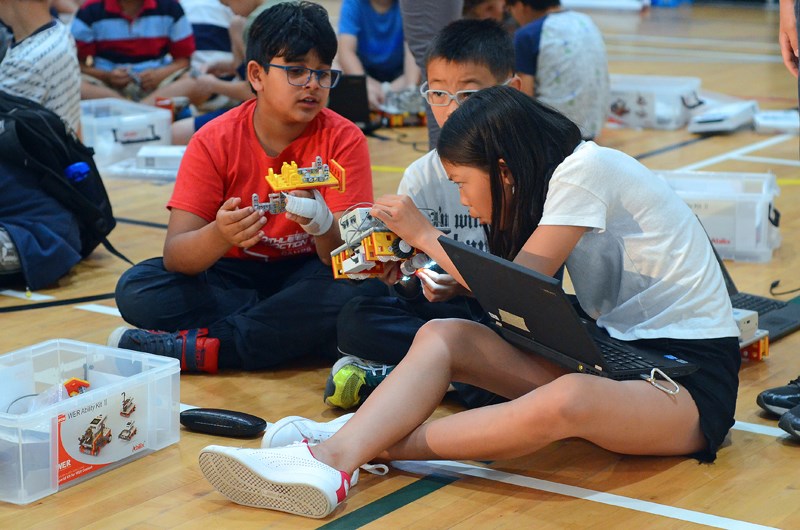 "If I were just at home I would have to just do math and play piano for like the rest of the day and listen to my mom," she said, "but when I come to school, I have a lot of things to do, and it's fun. You can also come to summer school and meet your friends."
Siu and Kim are among 230 students at three Burnaby schools learning about robotics this month.
The courses are new and extremely popular.
Within seven minutes of registration opening online, the six classes (four at Taylor Park and one each at Cameron and Maywood) were sold out.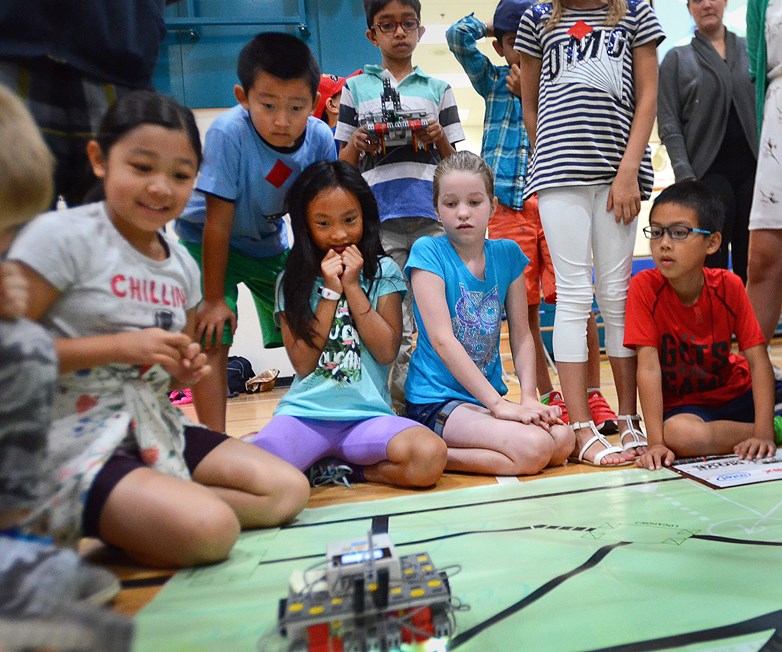 "The plan is to increase it next year. This is kind of our pilot and trial run on this," said Taylor Park principal Hal Wall.
Besides learning how to code and program robots to do things like drag blocks and negotiate mazes, students in the 9 a.m. to 12:15 p.m. classes also get a half hour of fun physical activity every day.
"It's called robotics, but it's about relationships and recreation as much as it is about robotics," Wall said.
And even the actual robotics serves a larger purpose, something that was demonstrated at a friendly robotics competition at Taylor Park last week.
Working in groups of four, students from all six district classes put their coding to the test, running their robots through different challenges with varying degrees of success.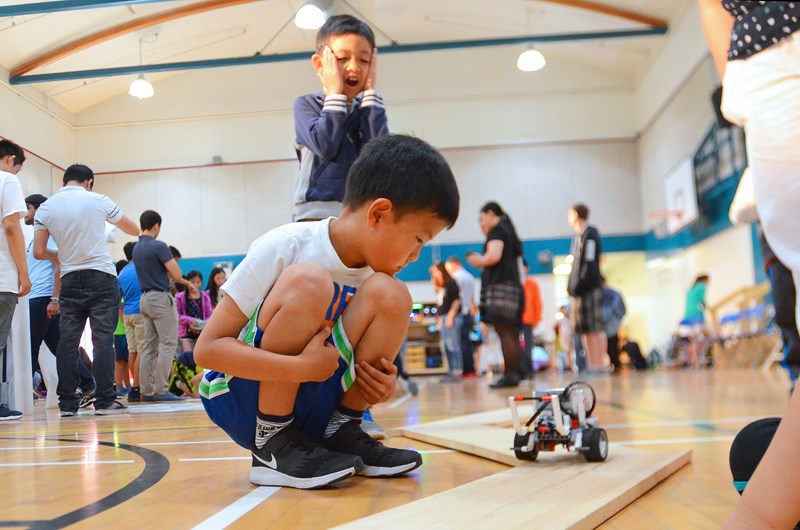 "Robotics from our perspective is not just about learning about robots," Wall said.
"It is using robots so that students can build things in a group, to solve a problem so they develop their thinking skills, their relationship skills.
"Robotics is just the vehicle for that."