Local students will have "learning opportunities" after the end of spring break this week, but they won't be what they're used to, says Burnaby's school superintendent.
"Things will be different," Gina Niccoli-Moen said in a letter to parents Friday.
Acting on the advice of public health officials, the province suspended in-class instruction in B.C. until further notice on March 17 to help stop the spread of coronavirus.
The ministry has since directed school districts to have learning opportunities in place no later than mid-April, according to Niccoli-Moen's letter, and Burnaby schools will take a "phased approach" to getting learning going again online starting next week.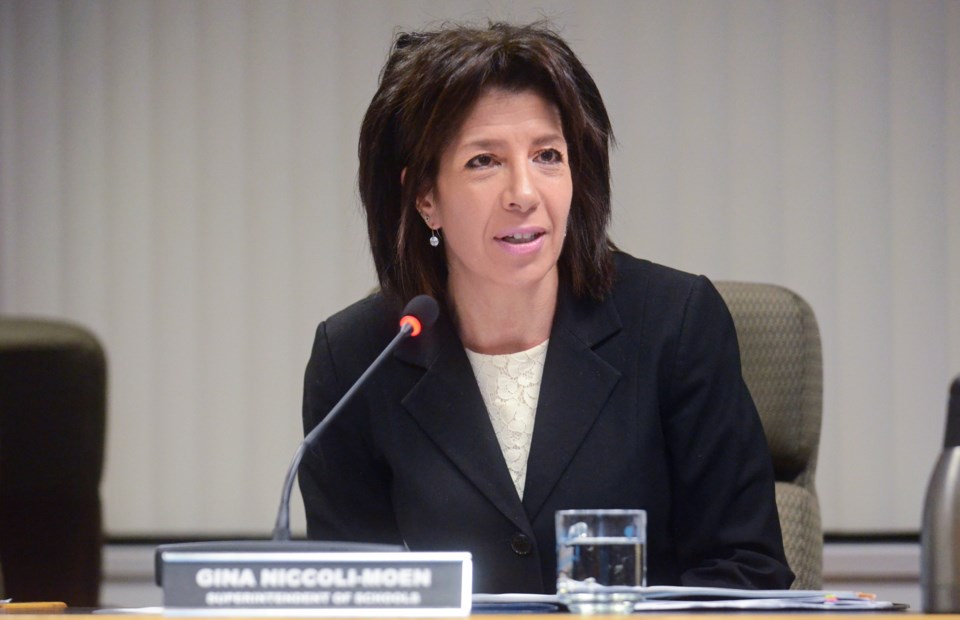 To start, school staff will reach out and connect with students and their families, Niccoli-Moen said.
The district will also launch a newly created "Continuing Learning Website."
 Students in Grades 8 to 12 will start by completing an online module on the website called "Digital Citizenship Quest."
"Much of the work going forward will take place through technology," Niccoli-Moen said. "This module will help build an understanding of each of our roles in a digital environment, including how to stay safe, as well as how to be a caring and productive member of any digital community. Whether students are socializing with friends, playing video games or working on a school assignment, this is an important life skill in a technological age."
Students in kindergarten to Grade 7 will explore activities by grade level on the new website.
Families will get more information, with links to access the new website, sometime next week.
Niccoli-Moen said the district is also exploring what special supports might be needed for families of students with unique learning needs and families who may not have access to computer technology.
School districts have also been mandated to provide services to children of essential workers during the pandemic, so the district has launched an online survey to gauge those needs, according to Niccoli-Moen's letter.
"While the coming weeks will not look anything like our typical school days, please know that we will be continuing to support you in the very best way we can," Niccoli-Moen said. "There will undoubtedly be bumps along the way as we try something new on such a massive scale."