When a fire gutted Shairose Shamji's Burnaby restaurant, she didn't let it get her down.
Instead, she got cooking.
Shamji took the time to travel to India, take cooking classes and develop new recipes for her beloved Safari Snack House and Grill on Canada Way.
"It was a hard time, but I found a way to turn it into a positive," said Shamji. "Our recipes are even better than before."
The fire was in 2018 and due to complicated insurance issues, Safari didn't reopen until February 2020. Shamji was so happy to finally reopen after a long, stressful time.
Things can only get better, she thought.
And then COVID-19 happened.
"It's like, 'what's next,'" Shamji said with a laugh.
But anyone who knows Shamji knows she's not going to let that stop her and so Safari has transitioned into a thriving takeout business for her delicious samosas, pakoras, tandoori chicken, mishkaki, kebabs and so much more.
It's taken time, but word has spread to her loyal customers and they have returned in large numbers.
"It has been so wonderful to see people return," Shamji said.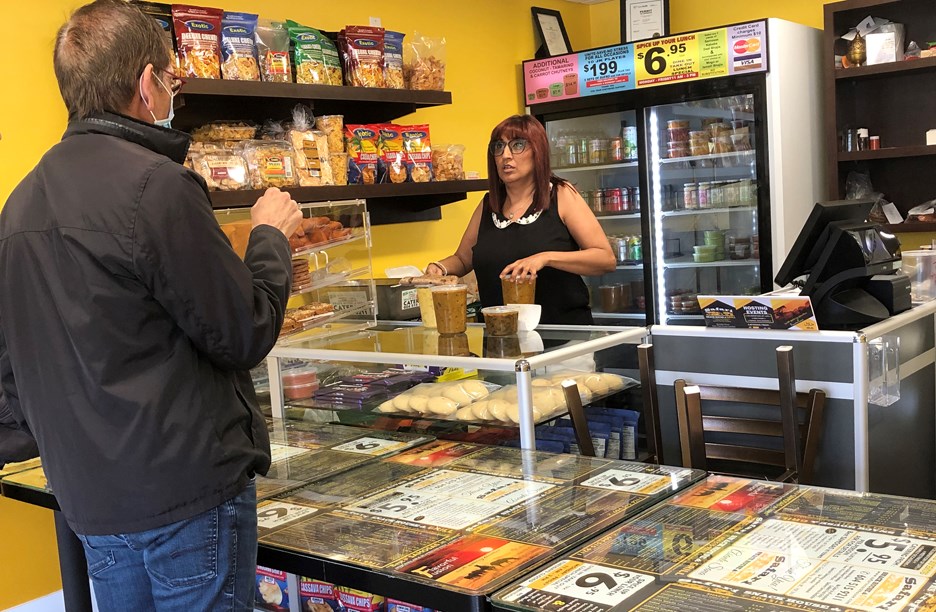 While many restaurants are returning to sit-down service, Safari will continue to stick with takeout-only service for the time being due to its size. To keep the tables distanced would only allow for three tables and Shamji said that isn't enough. Safari only allows two customers to be in the restaurant at any given time due to COVID-19 protocols.
Shamji was born in Kampala, Uganda to second-generation immigrants from Gujarat, India. But when Idi Amin's ruthless regime began targeting non-ethnic Ugandans, the family had to flee and they were sponsored to come to Canada.
Shamji has done many things, but found her true calling with Safari.
"I hope my story will inspire other women who come to a new country for a new life," she said. "I want to empower other women and show them you can succeed. I've been through a lot and I'm still standing."
Safari Snack House and Grill is open every day except Tuesdays and is located at 5121 Canada Way in Burnaby. Read more on Safari's website here.