It's raining so hard, the young soldiers can barely maintain their footing in the growing rivers of mud. One of them, huddled into a mound of sandbags, uses his jacket to shield the paper upon which he's writing a letter to his girlfriend back home. His fingers are so cold, they can barely grip the pen.
Then Moscrop Secondary student Kim Cleroux yells "cut," and everyone scrambles for shelter and warmth.
Cleroux is the director of a short film that was produced at the Port Moody Station Museum and its McKnight Centennial trench by 20 to 25 students from several Burnaby high schools enrolled in a special program that gives them an introduction to the local film industry. The film premieres Sunday at the museum following a talk at 1 p.m. by local historian John Goheen about the battle at Vimy Ridge.
The project is the latest collaboration between the museum and the Burnaby school district that also produced last year's Suitcase Project in which students told the stories of immigrants who would have arrived by train at the Port Moody station through the belongings packed in their suitcases.
Corine Carey, the head of the social studies department at Burnaby North Secondary School, said the recreation of a First World War trench behind the museum provided the perfect setting to give the film students a chance "to walk a mile in a soldier's footsteps."
Cleroux, who also wrote the five-minute film, said the location still presented several challenges, like the incursion of traffic noise from nearby roads. That's why she developed the idea of telling the story of a young soldier in the trenches through his narration of letters he's writing to his girlfriend back home.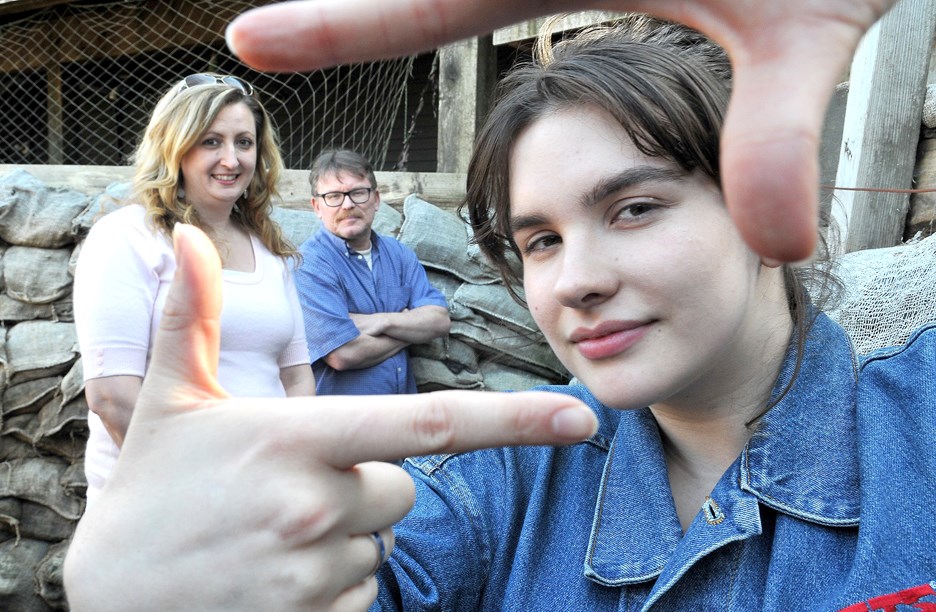 Cleroux said the sense of missing home and loved ones especially resonated with the production team, many of whom are about to graduate and head off to post-secondary studies in other cities and provinces.
"We are all teenagers, you have to go with what you know," she said.
Markus Fahrner, a coordinator at the museum, said putting that feeling of detachment and embarking on a new, frightening chapter in the context of trench warfare helps make that history more real for the young students.
"They can't know war, they need to make their own experiences and judgement calls," he said.
Shooting began last November and took a total of five long, arduous days, both in the museum and in the trench, when it was often cold and raining. The three lead actors and five extras wore historically accurate costumes and 20 other students handled every other aspect of the production, from makeup, lighting, sound, and even security and craft services.
"These guys were as professional as a real crew," Fahrner said. "It was a proper movie production."
There was even special effects, including a fog machine and black balloons filled with flour and wood chips that simulated explosions when they were popped in the background.
Cleroux said she felt a responsibility to history to make the film look and feel as realistic as possible.
"You have a medium to tell a story and you have to know who needs to hear it," she said. "That could have been us."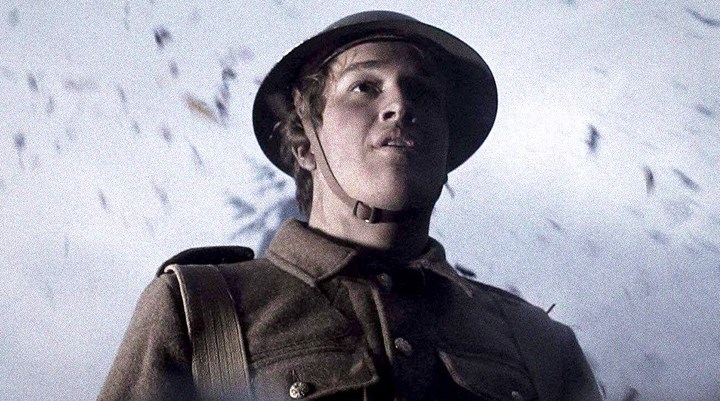 Since shooting wrapped in January, Cleroux has been immersed in post-production that will continue right up until the eve of the film's premiere as sound elements are added.
Carey said the project has even captured the imagination of her history students who wanted to be a part of it.
"You could see the war come to life," she said. "It's so much better than reading about it on the page."