If the U.S. presidential election were held today in Burnaby the Democrats would trounce the Republicans in at least one neighbourhood.
Jennifer April and her husband, Michael Matich, have made space on their lawn, among their menagerie of Halloween decorations – cobwebs, tombstones and skeletons – for something equally spooky: U.S. election signs bearing the names of the two parties' nominees.
Next to each sign, April and Matich have added white signs with spaces for neighbours to cast their votes. A check mark in one of the squares next to the Democratic sign is a vote for former vice-president Joe Biden and his running mate Kamala Harris. A check mark in one of the squares next to the Republican sign is a vote for President Donald Trump and Vice-President Mike Pence.
So far, it's a landslide for the former – as of late Monday morning, the tally was 81 votes for the Biden-Harris ticket and just 13 for Trump and Pence.
April, a dual U.S.-Canadian citizen, said she isn't surprised by the result.
"Not at all," she said, adding that she's had dinners with Biden in her home state of Delaware, where Biden moved as a child and which he represented in the Senate. "He's just a nice guy. When you say you can trust Joe, you can trust Joe. That's how I believe, and a lot of other people believe it, too, although don't ask my American family, because they're all gun-toting, and they want their Trump vote in."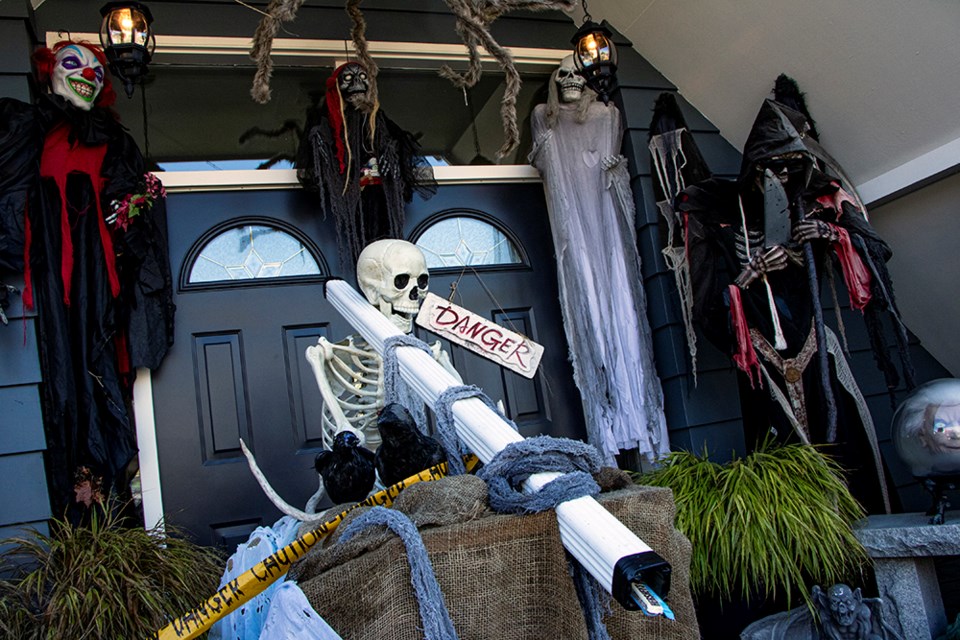 As for Trump, she said many of her neighbours believe the Republican incumbent is "a big, fat liar" who dragged his feet on mitigating the death toll of the COVID-19 pandemic.
"If he had done more … in the early stages, their deaths would not be over 200,000," she said.
And the mock ballot has been popular, April added. She's had local school children, who walk past her place each day, keeping track of the results, and one person drove across town to vote for Trump.
"One lady … sits there, and she counts every (vote) every day. And yesterday, I was watching a bunch of kids in a car, and they've got their cameras out, and they're taking their pictures," she said.
Others, she added, have come after dark to cast their votes, "like they don't want to be seen casting their ballot."
This is the second time April and Matich have run the mock ballot. In 2016, it was Hillary Clinton and Tim Kaine against the Trump-Pence ticket. Although the Democrats won popular support in that election by about three million votes (about two percentage points), the electoral college swung Republican.
That election was more decisive on April and Matich's mock ballot, with the more than 300 votes siding five-to-three with the Democrats.
Follow Dustin on Twitter at @dustinrgodfrey
Email dgodfrey@burnabynow.com