Less than a quarter of the Burnaby school district's students plan to go back to school next month when in-class instruction resumes after being suspended in March because of COVID-19.
A survey sent out last week showed 4,540 of the district's 14,737 elementary kids and 1,539 of its 10,173 high school students plan to be back in the classroom on Monday, June 1, when schools reopen.
Those numbers were shared with trustees at a school board meeting Tuesday, along with the district's plan for reopening schools while keeping students and staff safe from coronavirus.
District health and safety manager Terry Gomez discussed a slew of new health and safety protocols, and guidelines the district has put in place, including daily health checks for students and staff, enhanced cleaning and handwashing, food sharing restrictions, school-arrival and break-time protocols, and social distancing measures in classrooms.
"Our classrooms are going to look very different. Desks will be spread further apart to allow for physical distancing," Gomez said. "We're also looking at minimizing high-touch surface areas in the classroom, so we're going to be moving to the side or out of the room extra things that people can touch."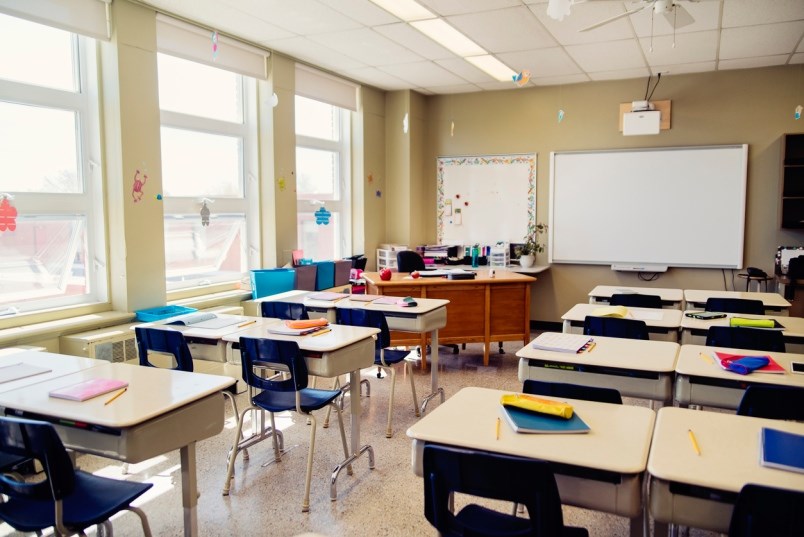 He said the district has been working hard to make sure schools are ready to receive students and staff safely next month.
Extra hand-washing stations have been added at some schools, he said, and school spaces have been evaluated to reduce pinch-points and discourage congregating, including in staff rooms.
Schools will also have isolation rooms.
"If we suspect or we see signs or symptoms of illness, that's where a student would go while we make contact with parents," Gomez said.
He said the district has created a return-to-school staff handbook specific to COVID-19 and posters encouraging social distancing and hand-washing.
Don't look to see all staff swathed head-to-toe in personal protective equipment, though.
Gomez said public health officials don't recommend the use of PPE in schools.
"That's been certainly a point of lots of discussion," Gomez said, "and what we're doing is unpacking these concerns, discussing the details and determining when and how we will need to use it."
To deal with new pandemic-related developments moving forward, the district has launched a new task force that will meet regularly.
"This is a multi-faceted task force," Gomez said. "Our main goal is to be nimble, to be able to respond to issues as they arise, as soon as possible."
Staff at Tuesday's board meeting reiterated the return to school was optional and will not be full time.
Students in kindergarten to Grade 5 will go back two days a week, and students in grades 6 to 12 will go back only one day a week.
And, for high school students, the material they learn at school will be the same as that being taught online.
For kids of essential service workers and kids with disabilities or diverse needs, in-class instruction will be available up to five days a week.
"Without a doubt our schools, indeed, are going to look different on June 1," superintendent Gina Niccoli-Moen said.