Burnaby firefighters encountered thick smoke, flames and a collapsing roof while battling a three-alarm blaze at a Big Bend industrial park Wednesday morning.
An alarm company called in the fire at 4663 Byrne Road at about 7 a.m., according to acting fire Chief Dave Samson.
He said crews were on scene within eight minutes to find heavy smoke and flames in the warehouse of an import-export business where the fire had started.
 "It was difficult to gain entry. … There were a lot of materials inside, tough going," Samson said.  
The warehouse was gutted and part of its roof collapsed in the fire.
In total, four units sustained smoke and fire damage, including a wood cabinetry building business next to the unit where the fire started and tool rental firm next to that.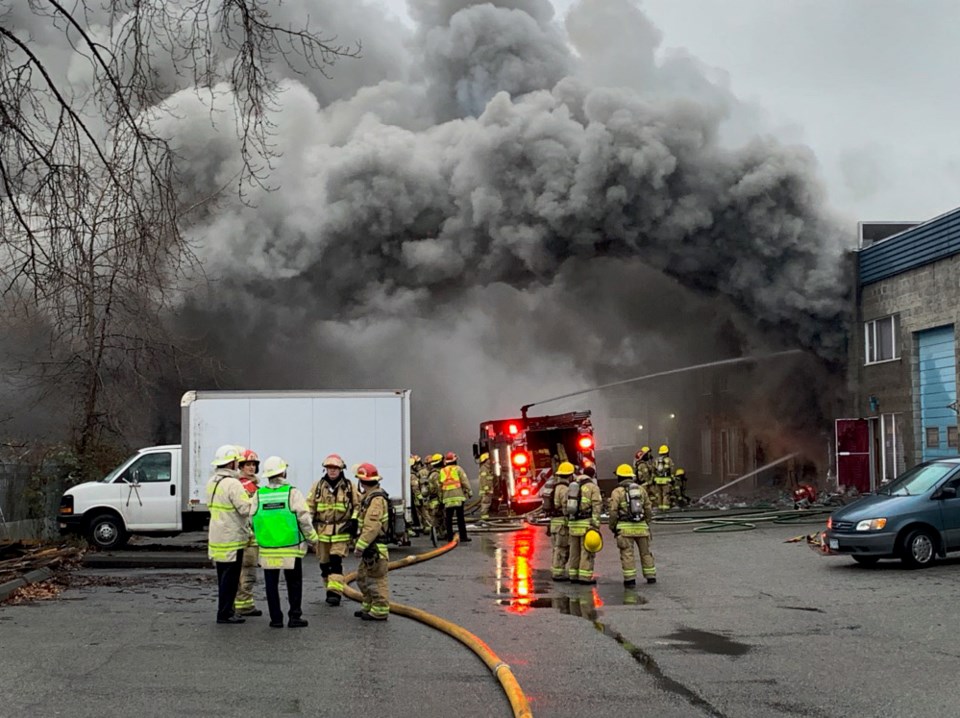 About 42 firefighters and six fire trucks responded.
The buildings were unoccupied when the fire broke out, according to Samson, and there were no injuries to civilians or firefighters.
The cause of the blaze is under investigation.
Fire crews are still on scene.