The basic welfare payment for a single person in British Columbia is $710 a month.
Someone on basic disability gets $1,133 a month plus a transportation subsidy.
Even if Metro Vancouver wasn't one of the most expensive housing regions in the country, it's hard to imagine having any money left over for food.
Food banks were designed as a stop-gap measure to help people get through tough times until they could get back on their financial feet. However, for a certain segment of food bank clients, especially those on disability, there are no "better days" ahead when it comes to their income. They will always rely on the food bank.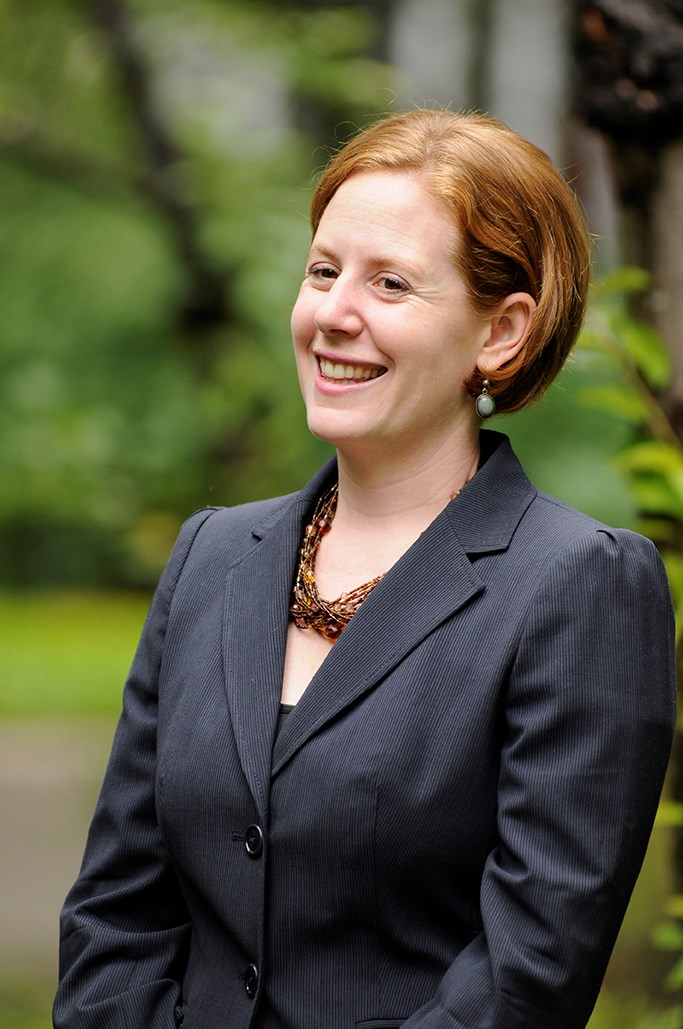 "Food banks started as an emergency resources but for lots of people the emergency is now chronic and it's not about to let up any time soon," says Jennifer Black, a UBC assistant professor and lead author of a joint UBC/SFU study for the Greater Vancouver Food Bank.
The GVFB has lots of facts and figures about how many people use its services. (There are 6,500 clients a month plus 80 agencies who incorporate food bank services as part of their outreach.) However, as part of CEO Aart Schuurman Hess' quest to better understand why people use the food bank, and how it can better respond to clients' needs, the GVFB needs to have more than anecdotal stories to inform its decisions.
Black's study is one component in this search for information.
Most of the 100 people who agreed to take part in the study are long-time clients so while the results don't reflect the broader picture, they do provide insights into that segment of the client base.
Ninety per cent of the respondents "didn't see a path out of the food bank system," Black says. "Nobody saw themselves leaving the food bank system any time soon but not because they didn't want to."
While some of them had ways to augment their incomes, most will never be able to overcome the region's growing affordability challenges. These findings were more pronounced among the respondents who rely on disability income because of the limitations in their ability to work.
"They didn't see their circumstances improving over the near future," Black said. "We really didn't see anyone in this small sample saying they could lift themselves out of poverty."
"These are the conversations we need to have around how the food bank changes the way it works," says Darlene Seto, the GVFB's research manager. "If you've sustained a brain injure and you're on disability, what are your options?"
As the organization moves forward, studies like this one help provide "evidence around some things we have seen and heard anecdotally," Seto says.
"The food bank for the past few years has been active in taking a critical look at its services and what we do."
Based on feedback, for instance, there's a greater emphasis on providing healthier food. Clients are more able to choose the food they want rather than being handed a bag of groceries. Coffee areas have been set up to provide a warmer and more welcoming atmosphere.
The GVFB is also going into the community to increase its connections to other service providers. Last year it collaborated with Vancouver Coastal Health dieticians to train 150 community kitchen leaders. Food Runners go to restaurants, hotels and cafeterias to pick up safe, perishable food that might otherwise be thrown out and deliver it to partner agencies that day.
Armed with information from this study, as well as other studies in the works, the GVFB also wants to be more deeply involved in the broader conversation about poverty reduction, Seto says.
With 6,500 clients who come to the food bank every week, donations are always needed, as are volunteers. While the food bank appreciates donations of food, monetary donations help it have a greater impact. For every dollar donated, the food bank can access three dollars of food.
Click here for more information about the GVFB and its services.