Burnaby's Taylor Lawrence was recently named to the Northwest athletic conference Northern Region second team in collegiate baseball.
The Douglas College Royals infielder was one of four Royals named to the all-region team.
Infielder Mitchell Jackman and pitcher Cory Duggan were both selected to the first team, while outfielder Jeff Bouchard joined Lawrence on the second team.
Duggan and Jackman also earned regional Golden Glove awards for Douglas, which won its first-ever regional ball title last month.
Long drive winner
Emily Xu of Burnaby won the under-15 girls' long drive competition at a Maple Leaf Junior Golf Tour event held at Swan-e-Set Bay Resort and Country Club in Pitt Meadows last weekend.
Julie Ju of West Vancouver won the u-15 girls' event, winning by two strokes with a two-day total of 168.
Andy Luo of Burnaby, 12, placed second in the peewee boys' division.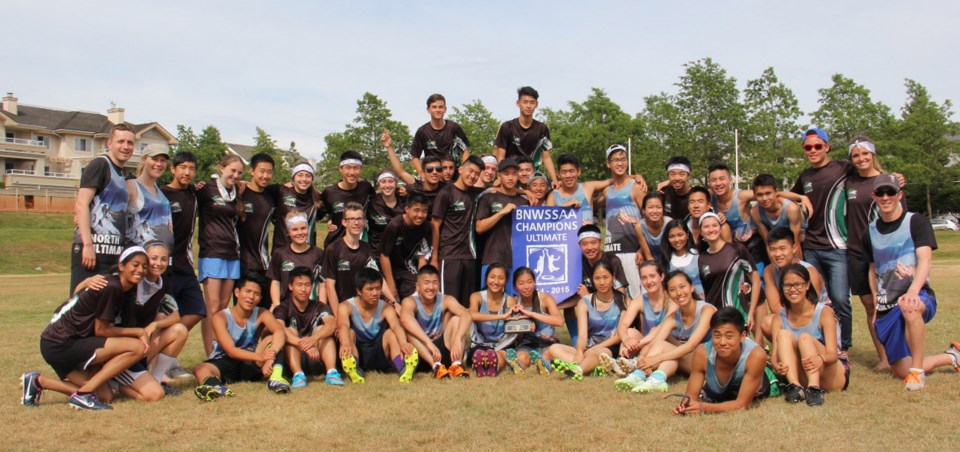 Lions win ultimate first
The Burnaby Mountain Lions won the first Burnaby ultimate league championship last weekend.  The most spirited team award went to runner-up Burnaby North.
Paddler named to world team
Burnaby resident Paige Misfeldt was named to both Team Canada's women's and mixed teams for a second straight time for the World Dragonboat championships in August.
Athletes had to compete in several qualifying tryouts, leading to a final round, which was held in Myrtle Beach, South Carolina for men and women and in Vancouver for mixed. Final selections for members of Team Canada were made in May.
The 12th annual world championships will take place in Welland, Ont. from Aug. 19 to 23.
A split in Nanaimo
The Royal City Capitals split a two-game series with the Timbermen in Nanaimo in West Coast senior B lacrosse last weekend.
Mark Negrin scored two goals and helped out on another two to help lead the Caps to a 9-8 win over the first-place Vancouver Island club on Saturday.
On Sunday, Leif Mydske and goalie Neil Tyacke were named the game stars for the Capitals following a 14-7 loss to the 10-2 Timbermen.
Mydske, the Capitals' offensive player of the game, led the New West club with three goals and two assists. Tyacke, the defensive start, made 39 saves in the Royal City net.
Summer Slam
The Terminal City Rollergirls will be hosting a  flat track roller derby tournament next week in Richmond.
The Rollergirls, who compete out of the Royal City Curling Club, will host the 20-team Summer Slam: Pack to the Future at Minoru Arena on June 13 and 14.
Teams from all over the province and Tacoma, Washington will take part, including a special feature jam between the all-new Terminal City B-Side and TOAST - the Thompson-Okanagan all-star team.
There will be a beer garden and food trucks and all the derby action one could handle. Tickets are $25 for a weekend pass or $15 for one day. Tix are available at terminalcityrollergirls.com