Paige Misfeldt's lucky number must be seven.
The Burnaby resident won that many medals with Team Canada at the 12th annual International Dragon Boat Federation World racing championships at the Welland Flatwater Centre in Ontario last weekend.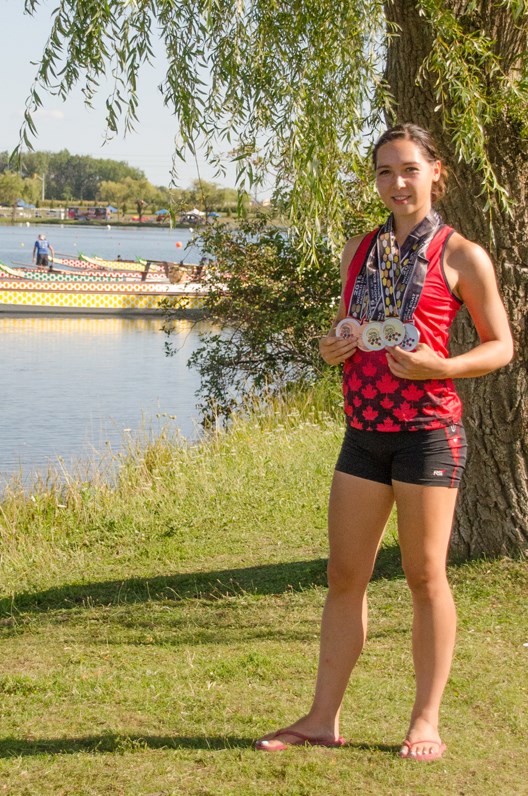 Misfeldt shared in three gold medals with Canada's mixed and women's teams, while also collecting two runner-up medals and a pair of bronze.
Shane Beaton, who grew up in Burnaby, raced on both of Canada's open and mixed crews that also won seven medals.
In women's races, Misfeldt won two gold at 500 and 1,000 metres. She also shared a silver medal at 2,000m.
The Canadian women also took first place at 200m.
In mixed racing, Misfeldt and Beaton paddled Canada to a gold medal at 2,000m, a silver at 200m and two bronze at 500 and 1,000m.
Beaton also added a gold medal in the open 2,000m and a pair of second-place medals at 500 and 1,000m.
Canada also took home the Nations Cup for the first time since 2004.
The Nations Cup, the top honour in the sport of dragon boat racing, is awarded to the country with the most points in the premier division.