I'm late to this, but the place with Burnaby's biggest portions is open once again for sit-down service.
So put on your stretchy pants and get ready to eat.
Anton's Pasta Bar, which has been on Hastings in Burnaby Heights for decades, is now open for in-person dining as well as takeout service.
According to the Anton's website, there will be limited seating as per COVID-19 protocols, with groups no larger than six people at a time.
Customers are also asked to sanitize their hands when entering and keeping a mask on until it's time to dive into a nice big plate of food that is Anton's signature.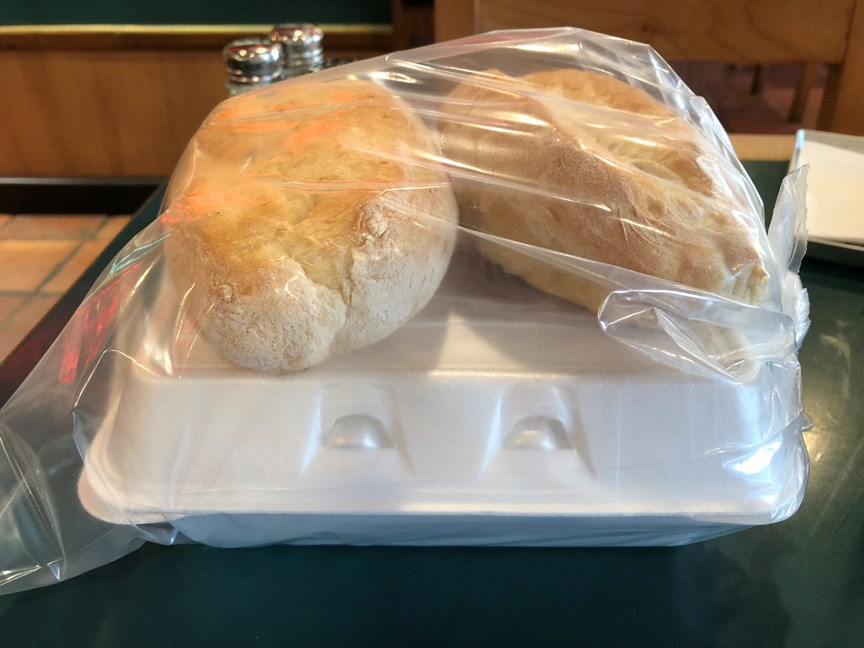 As for takeout orders, Anton's is only doing those through phone orders, unless it's a really slow time.
Anton's will also be closed on Sundays. Cutting back on the number of days open is one of the things Burnaby restaurants are doing to survive these days.
As I mentioned in a previous column, here are some of the other measures being taken by Burnaby restaurants to lure back customers and keep their doors open during this difficult time.
All staff wearing masks and/or face shields, as well as gloves and the placement of hand-sanitizer machines all over the eatery (at a high cost to the owner, with no PPE fee charged to customers).
Install Plexiglas shields at all tables.
Paying serving and cooking staff extra to help make up for the loss in tips due to a drop in customers.
Negotiating ("begging" was a common word used by several owners) with the landlord for either a break on the rent or a deferment.
Negotiating (again, the word "begging" was used) with the landlord to get them to apply for the federal rent subsidy program. (Many landlords are not applying for this program because, well, I'm not really sure what the logic is.)
Applying for and securing a new line of credit from the bank to help during those weeks when business suddenly disappears.
Applying for the federal wage subsidy to help keep staff on.
So, as you can see, restaurants need all the help we can give them. If you feel you're ready to eat out, please do and tip heavily for those staff risking their safety for your dining pleasure.
Follow Chris Campbell on Twitter @shinebox44.