Back in May of this year, I lamented in this blog the closure of one of North Burnaby's oldest Italian restaurants, Romana.
I felt this personally because I had grown up eating there on most Friday nights during my childhood.
But I'm also happy that things are taking shape with the restaurant replacing Romana on Hastings at the eastern edge of the Heights neigbourhood. It's going to be a Chinese barbeque restaurant called Lu Lu Kitchen.
Renovations are still underway, but the signage has been updated, including a promise of "spicy" food that is "crisp" – we could all use a little more spice in our lives.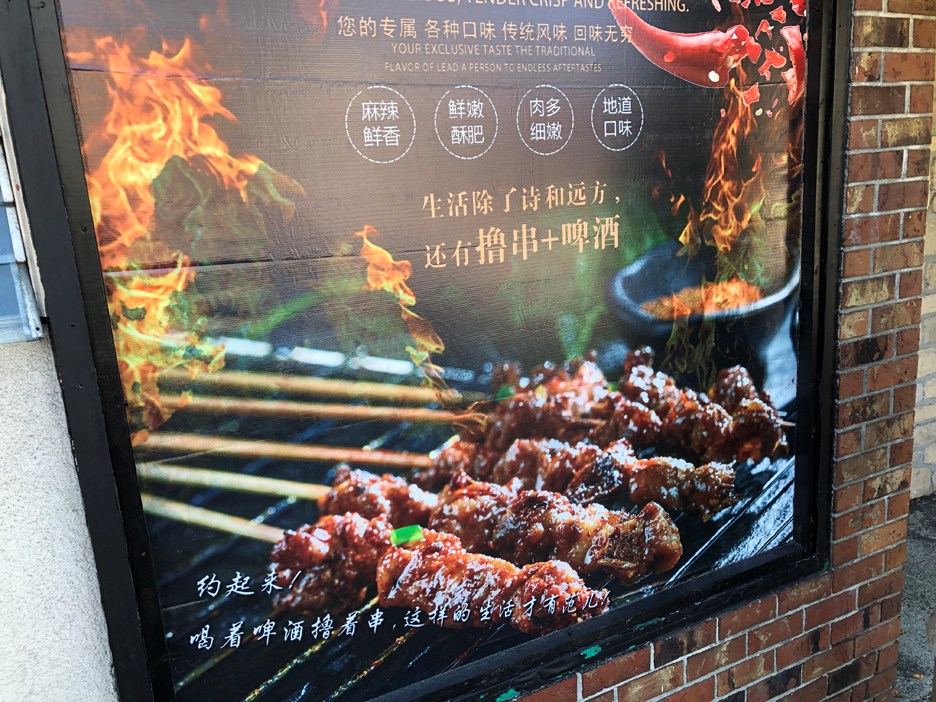 My friend – who originally hails from mainland China – was thrilled at the news. She says Chinese barbeque is yummy and quite different from, say Korean barbecue. You can see from the photo above that a lot of the meat comes on skewers.
I'm personally thrilled it's not another sushi joint. Don't get me wrong, but Burnaby has enough sushi places to feed its restaurants.
Chinese barbeque is something we don't have in North Burnaby as far as I've been able to find. The variety of restaurants in the Heights is growing and that's a good thing.
Variety is the spice of life. At least, that's what "they" say.
Follow Chris Campbell on Twitter @shinebox44.