My mom will probably flog me for saying this, but she hates driving at night.
Like, hates it with a passion.
She's a senior (I'm not revealing her age because that will really get me flogged) living in Burnaby who has difficulty seeing things at night.
Part of the reason is just part of getting older, but she says it's also because many parts of Burnaby just aren't very well lit.
Now, me saying this isn't just about how it is for seniors. One of my favourite restaurant servers – Rachel at Red Robin – also pointed this out to me.
She hates driving in some parts of Burnaby at night due to poor lighting, especially on Kensington, just south of the overpass.
Rachel also says Burnaby doesn't have enough of something called cat's eyes. She's originally from England, where this device was apparently invented.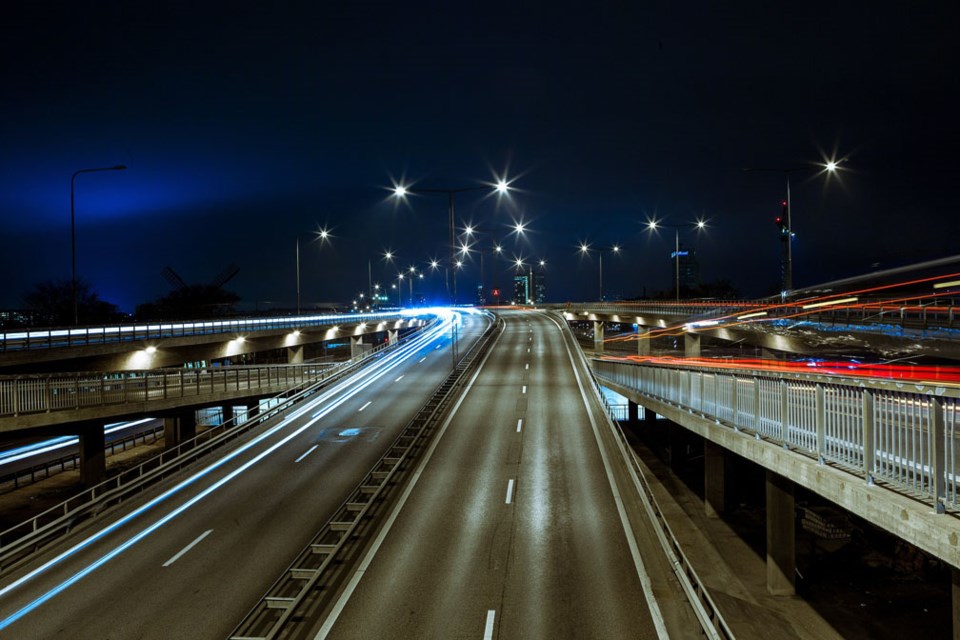 A cat's eye is a reflective device that's installed in between traffic lines on roads and streets. When a vehicle's headlights hit the cat's eye, it lights up like, well, you get the idea.
I didn't realize those things actually had a name.
Cat's eyes definitely help you navigate local roads at night. It's something so simple and yet so helpful.
I think it's fair for people to demand more of these be installed all over Burnaby, especially on some roads that don't have adequate street lighting.
After all, if the Burnaby RCMP can tell pedestrians and cyclists to wear reflective stickers all over their bodies, those same people and drivers can demand more reflective devices be installed on roads.
Follow Chris Campbell on Twitter @shinebox44.