Complaints are pouring into my inbox right now about the sorry state of Burnaby traffic.
And the complaints all come with one word: ratrunners.
Yes, those speeding, maniacal drivers who race through your quiet residential neighbourhoods trying to avoid the major Burnaby routes like Kingsway, Canada Way, Hastings and Lougheed.
It's a little weird because those major routes are far better than they have been pre-COVID-19.
Traffic pretty much disappeared in the spring when the pandemic first hit. Then things picked up after many businesses started to reopen, but things were still pretty quiet because many people were also on vacation.
But with the start of school, roads are the busiest they've been since before the pandemic, but they are still much quieter, even during rush hours. I've had to drive in morning and afternoon rush hour and while it's not great, it's far better than it was in February.
That, however, hasn't stopped the ratrunners from trying to save a couple of minutes by taking the side roads at high speed.
I've heard from residents in Burnaby Heights who live north of Hastings from Boundary all the way to Holdom about seeing a big increase in speeding vehicles during rush hour times.
Same for residents of Cardston Court, south of Lougheed near the mall and heading east-west to Winston Street. This was the scene of a horrific rollover crash a while back during the afternoon rush as the driver took the curve too fast. This is what can happen when people are racing to save time.
A South Burnaby resident wrote me a while back about what he calls the "death trap" on Gilley that runs from Rumble all the way south to Marine.
If you've never travelled on Gilley, it's a curvy, steep hill that is a preferred choice for many ratrunners speeding to cut their commute times.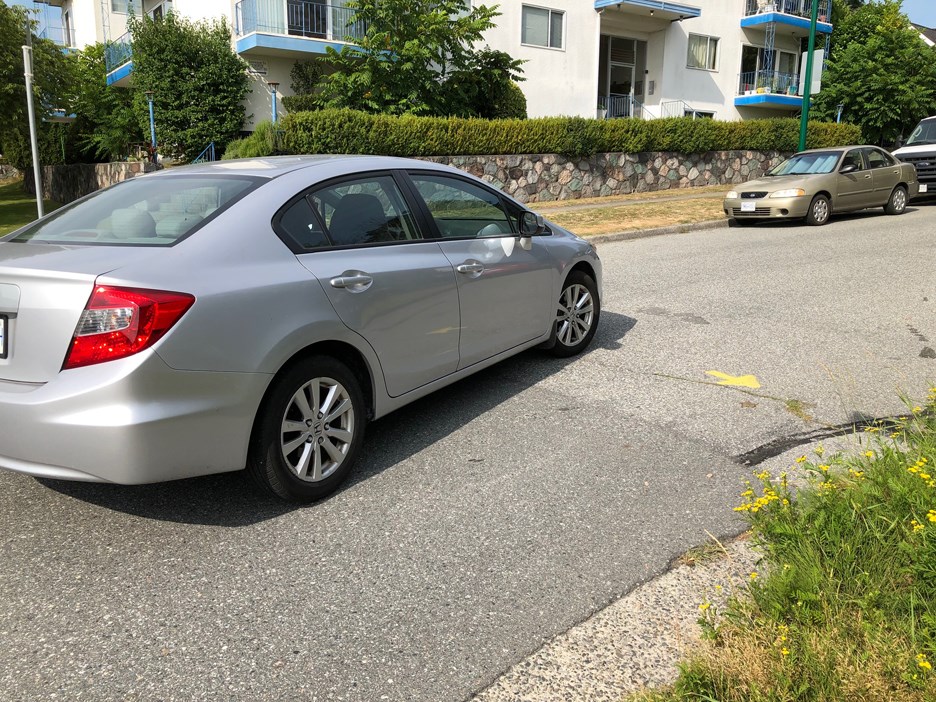 For pedestrians and transit users, it's not safe, said the resident, especially during the months when it gets dark at 4 p.m. and drivers are trying to turn onto Gilley from one of the many side streets.
"Gilley Avenue from Rumble down to Marine Drive is a death trap for pedestrians and transit users," he said. "There are no pedestrian crosswalks and it's very dark with sometimes fast-moving traffic. Bus stops are not well lit and neither are the sidewalks or intersections, creating a very dangerous environment for transit users and pedestrians crossing the street. I have seen cars narrowly miss pedestrians, community shuttle drivers miss pickups because the bus stops are not visible, and few road-rage incidents. I would like to bring this the attention of the city as well as the local media so a safe solution can be found."
Better yet – drivers need to heed the message to slow down and stick to the major routes if you don't live on those quiet side streets.
Research Co. and Glacier Media conducted the latest instalment of a yearly survey into the nation's driving habits and it's interesting to read what people notice about life on the road.
A majority of Canadians (54%) remember a driver not signaling before a turn over the past month. This year, British Columbia overtook Atlantic Canada as the region of Canada where this mistake is more prevalent (61%).
Another not-so-bright spot for British Columbia arrives when Canadians are asked if they saw a driver not stopping at an intersection. While the Canada-wide average for this misbehaviour is 36%, it climbs to 48% in B.C.
If this were a road test for British Columbians, the verdict would be cautiously optimistic. Even though we top the country in not signalling before a turn, the numbers are down significantly (83% in 2018, 66% in 2019 and 61% this year).
Drivers in British Columbia managed to keep a decent score on lane tracking (36%, compared to 38% in 2019 and down from a worrisome 61% in 2018). And, reassuringly, the scores remain under 50% for two issues that were off-the-charts two years ago: taking up two or more spaces at parking lots (from 68% in 2018 to 46% now) and stopping at intersections (from 67% in 2018 to 48% now).
You can read more about the results here.
Results are based on an online study conducted from September 18 to September 20, 2020, among a representative sample of 1,000 adults in Canada. The data has been statistically weighted according to Canadian census figures for age, gender and region. The margin of error, which measures sample variability, is plus or minus 3.1 percentage points, 19 times out of 20.
With files from Mario Canseco, president of Research Co.
Follow Chris Campbell on Twitter @shinebox44.