As our province moves into Phase 3 of the COVID-19 reopening, businesses in Burnaby and across B.C. have developed safety plans, reopened their doors, and have resumed more normal operations. 
For most businesses I know, it could not come soon enough and they were excited to welcome their customers, clients and colleagues back, and eager to do so safely. 
There is one major employer in Burnaby, however, who has not been able to implement their plans, to reopen their doors and to restart their operations - and I'm concerned because of the outsized positive impact it usually has on our economy and community.
This employer is one of Burnaby's largest, providing opportunities to over 1,100 residents in its Burnaby location to earn a living, contribute and support themselves and their families - not to mention the 7,100 others who work throughout its other locations.
This business serves as an important part of our tourism sector, helping position Burnaby as a dynamic urban centre with dining and entertainment options for locals and visitors alike.
They are also a major taxpayer, contributing nearly $900,000 in property taxes last year directly, and an additional $12.3 million in direct contributions to the city, which is used to pay for community projects, hold festivals, and fund community initiatives.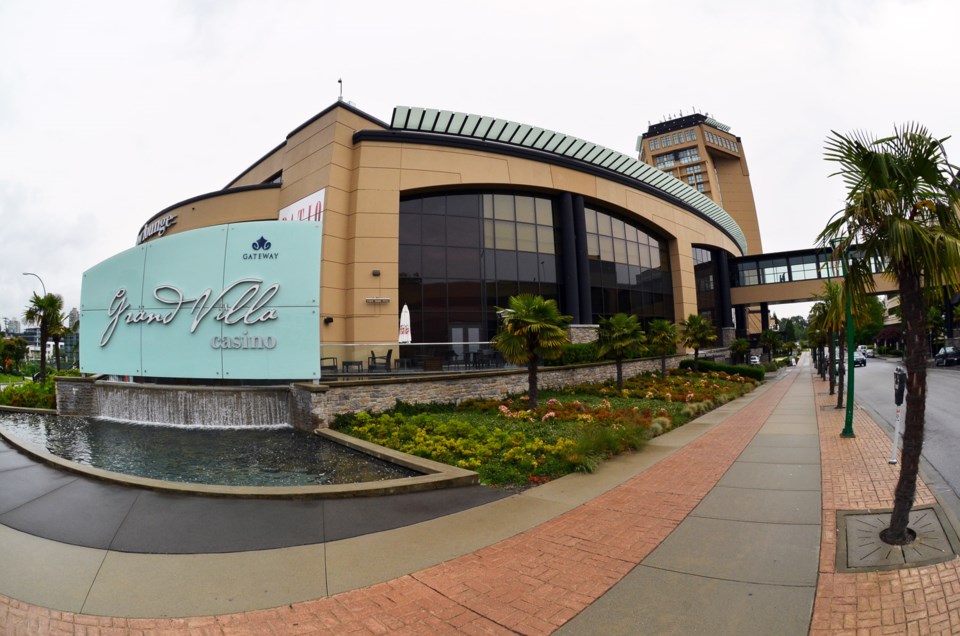 And this company also plays an important role in supporting the social services and charitable causes which many in our community rely on - especially in trying times such as these.
I know that last year it donated over $90,000 to local causes right here in our community, and through the provincial gaming grants program it contributed significantly to the $140 million in funding that went to non-profits and community organizations throughout the province in 2019.
If you've not guessed it by now, I'm of course referring to Burnaby's Grand Villa Casino, which as I write this remains closed and outside of even the new Phase 3 re-opening plans.
I have been immensely impressed by the work of the provincial health officer during the pandemic, and applaud all involved for their thoughtful and cautious approach to the reopening of businesses and other facilities. 
During all stages of that reopening, I have seen firsthand how seriously businesses of all types are taking the safety of their customers and staff. 
I know the time, effort and expense being expended by local companies to develop their safety plans, purchase and install barriers, PPE, and signage, and provide the extra staff necessary to operate safely while protecting the public. 
I am certain that Burnaby's Grand Villa Casino would conduct itself with this same level of seriousness and attentiveness to safety when it is able to reopen, and I just hope they get the chance to do so soon.
Paul Holden is president of CEO of the Burnaby Board of Trade.