The closure of Burnaby's Grand Villa Casino due to the COVID-19 pandemic means more money in the pockets of local gamblers, but likely a lot less cash in the coffers in the City of Burnaby.
People often forget that cities that have casinos reap big money from gambling profits.
In Burnaby, the profits from the Grand Villa Casino spun off $10,876,457 to the city in 2016-17, and increased to a whopping $11,731,081 in 2017-2018 (part of that increase was thanks to money laundering, according to a B.C. government report).
This revenue is used to fund all sorts of items for cities, such as community projects and programs. In Burnaby, some of the cash has been used to fund the city's legal challenges of the Trans Mountain pipeline project. According to the city, it "paid an aggregate total amount of $1,122,997 in legal fees to address the various stages and challenges of the project since 2014."
Times are tough all over, including for the City of Burnaby, which announced this week it will be laying off some of its staff due to COVID-19-related revenue losses. (Frustratingly, the city did not give a number of how many staff will be laid off, but expect that number to be significant.)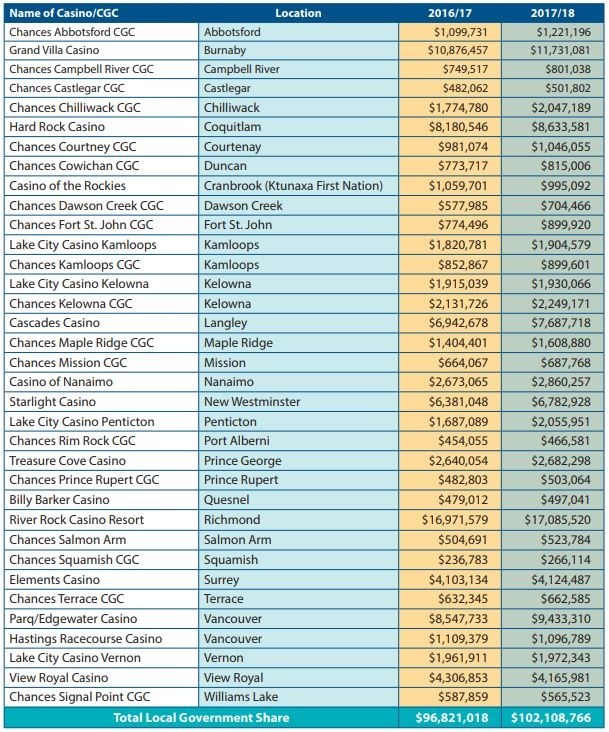 So losing more revenue from the closure of the casino definitely doesn't help the future finances of the city. To be clear, gaming revenues won't help the current situation. The city's gaming reserve – valued at around $84 million, according to a recent report to council – is designated for environmental, heritage, arts and cultural, safety and security projects, according to this year's proposed budget.
Mayor Mike Hurley told the NOW earlier this week that dipping into the city's vast reserves isn't an option to offer major relief.
While the city has deep reserves, Hurley said the great majority of that is designated by the Community Charter or grant conditions for specific items or areas of spending.
"As far as property taxes go, we just collect enough to cover our expenses," Hurley said. "All of those reserves you see are designated under the Community Charter, and even if we wanted to touch them, we can't. Not all of them, but the ones that are a serious amount of money are designated."
All local governments are barred from taking on a deficit in their annual budget, meaning the city has little wiggle room to work with beyond its current taxes and bank accounts.
A bunch of cities are now lobbying the B.C. government for emergency grants to help them out as revenues drop due to the pandemic.
With additional reporting by Dustin Godfrey, the NOW
Follow Chris Campbell on Twitter @shinebox44.