Look, my plan to have a December vacation "seemed" like a good idea at the time.
Take a week off and get some errands done so it's not so crazy during the final days before Christmas and refresh before 2020 kicks into gear.
Smart, right?
Except I woke up on day one of the vacation with a nasty cold and struggled to get those Christmas errands done because it's just as crazy shopping in early December as it is just days before the 25th.
With the life draining out of my vacation, I took a breath and decided to do something for myself that I've never done before.
I booked a spa day.
I thought about hitting one of Burnaby's public pools because they are generally fun but, well, they're just so damn noisy. And if I never see dudes letting it all, uh, hang out in a stinky locker room again I'll die a happy man. (Seriously, man, towel up that saggy package.)
No, this time I decided to spend a little hard-earned money and go to a spa. I've paid for my daughter and her mom to do this before, but I've never done it myself.
Well, I'm 51 now and figured it was time.
After doing some research, I found a little gem that is housed in a non-descript office on 6th Street near the New West border. It's called Art of Sauna and the outside is deceiving.
Inside is like stepping into an oasis. I'm writing about this because for some people, pampering themselves is difficult. I'm not comfortable with my pear-shaped body or spending money on myself. (One look at my clothes will tell you that.)
So when the spa staff started to spoil me, it felt weird at first.
The staff give you this plush robe and towels, plus an electronic wristband that opens your lockers (you don't have to fish around for a quarter for those crappy city pool lockers from 1981).
Then you go to a massage room, where a polite masseuse speaks to you in hushed tones like you are in a library – a library that smells like eucalyptus.
I received a 60-minute massage that reintroduced me to muscles I had forgotten existed. I went for the medium because I'm too delicate for deep tissue. I nearly drifted off to sleep as the soft music, waterfalls and birds tried to carry me off to slumberland.
When it was done, I walked like my body was made out of spaghetti. I was escorted to a quiet room where I had herbal tea, fruit and cookies waiting for me. I kept looking around like this was all for somebody else, but no, it was for moi.
After some nourishment and hydration, I spent the next 90 minutes going from sauna to sauna – they have all different types, ranging from Turkish to Finnish to Roman.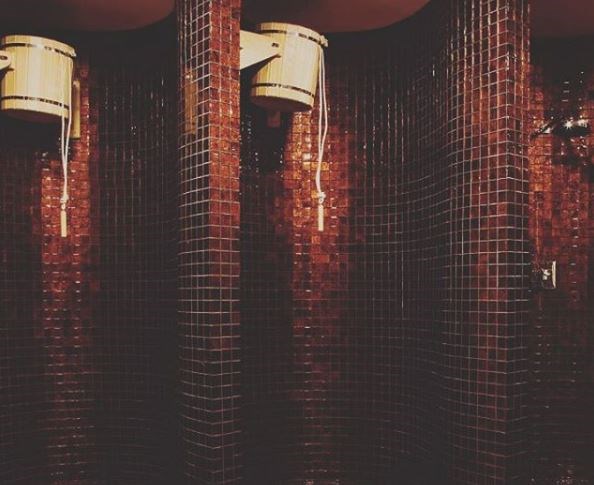 I spent most of my time in the lemongrass steam room and the Himalayan Salt Room.
Imagine hot steam working on your skin while the lovely fragrance of lemongrass fills your senses. Then you cool off in the salt room.
Some of the saunas are hotter than others and I struggled a bit because I'm not great with the heat. It's why I hate summer so much and love getting caught in the rain.
When I got too hot, you can go into a stall and pull a bucket of ice-cold water over your head. Yeah, your heart leaps out of your chest but, damn, you sure feel alive.
They even give you these lovely bottles of soap, shampoo and conditioner for the after-sauna shower.
It's been days but my body still feels as relaxed as a cloud.
I don't know how often people go for spa days, but I'll definitely treat myself again one day. It was a revelation. It was also a reminder that sometimes you have to give yourself a mental break. It doesn't have to be at a spa - just somewhere you can lose yourself for a few hours.
Sometimes you just need to treat yourself.
Follow Chris Campbell on Twitter @shinebox44