When the federal election was announced last week, for a fleeting moment I thought to myself, "Maybe candidates will just stick to the issues and run positive campaigns."
As that wise old sage Bugs Bunny once said, "What a maroon."
Yep, how silly and naïve of me. It was just wishful thinking that has already been shattered in Burnaby.
On Sept. 8, the Burnaby North-Seymour Conservative Constituency Association – Heather Leung is the candidate - posted a death meme aimed at Prime Minister Justin Trudeau. You can see it pictured above in a screenshot of the constituency association's Facebook page. There's Trudeau at the edge of a cliff with the title "Choose forward" and the posting "Trudeau urging Canadians to move forward."
Yep, with all the things you could criticize Trudeau about – and the list is long – they post a disgusting meme on the Facebook page. Maybe it was one of her team that did it, but she's the candidate and I feel she should be held responsible.
It's pathetic and wrong.
Perhaps even worse is a comment by one of Leung's supporters underneath that says, "We need a strong wind to push him to his death." (It's pictured in this blog, just scroll through the photo above.)
This comment was posted five days ago and was still up on the page as of Monday morning.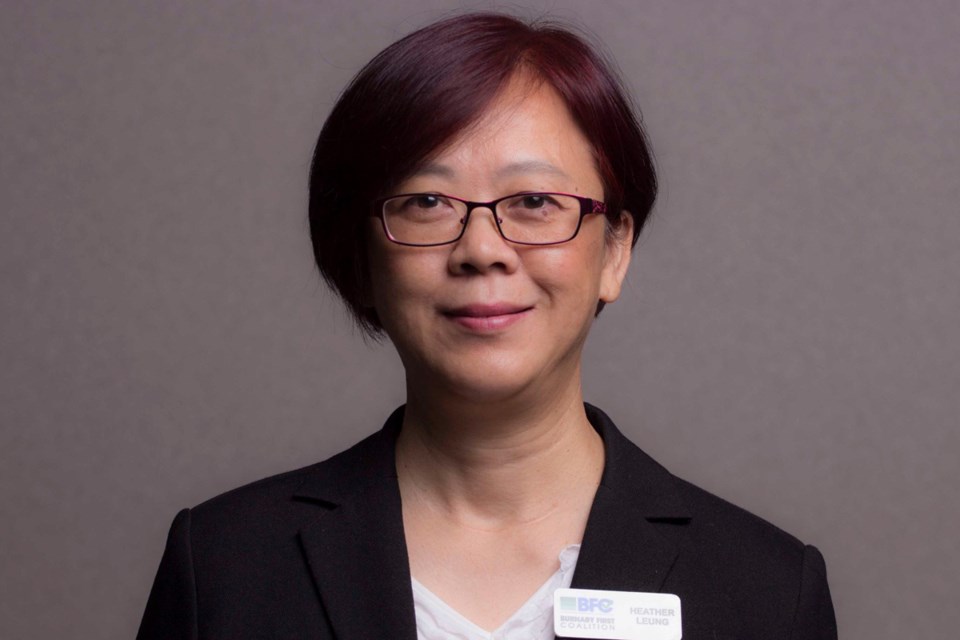 This is unacceptable - I don't care how you feel about Trudeau. We have to get this garbage out of politics.
I would ask Leung how she feels about all of this, but the candidate has refused all interview requests from the NOW since she won the riding's nomination. I even asked the Conservatives to facilitate an interview recently and they just stopped answering my emails.
Perhaps I'll be able to catch her at one of the all-candidates' meetings.
Follow Chris Campbell on Twitter @shinebox44.