For the past two weeks or so, I've been getting emails and messages from NOW readers concerned about people not keeping their social distance on the Deer Lake trail.
"I thought it would be safe to go for a walk on the boardwalk at Deer Lake," wrote Werner Meile. "At first it was nice, there was a breeze blowing off the lake, people were walking respectfully apart. Then along comes this idiot jogging/running on the boardwalk. Exhaling vigorously, running within half a metre of people while depositing the wafts of his exhalations on everyone. People were freaking out, but we couldn't get off the boardwalk to get distance from him."
The City of Burnaby is attempting to make things a little better today as signs are now going up turning Deer Lake into a one-way route.
That won't necessarily stop people getting too close as they pass slower walkers, but it will prevent walkers heading into opposite directions from getting too close.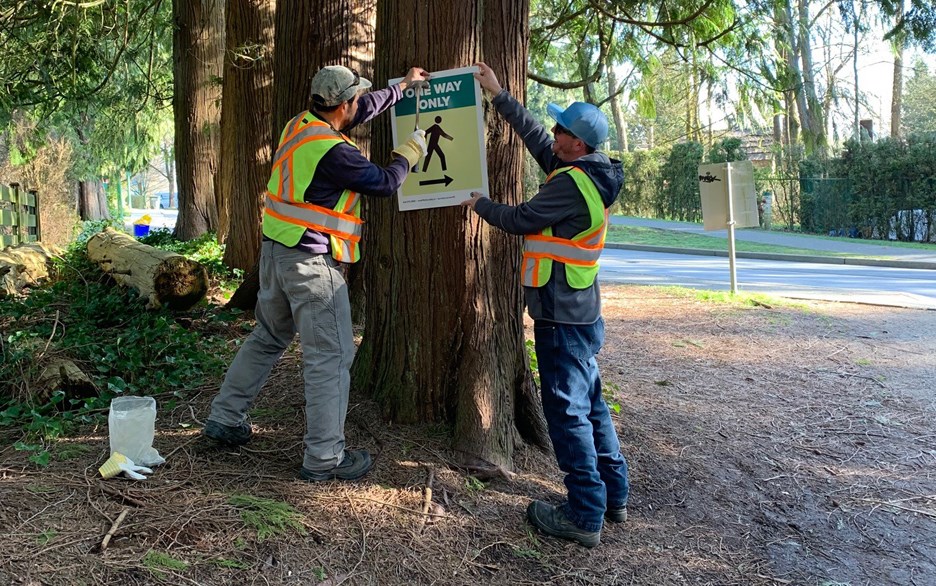 It's frustrating that people have still been passing by each other at a close distance. I've seen a lot of complaints about that.
There have been ample warnings that just because you are outside doesn't mean you can walk by someone at a close distance. You have to steer clear.
But I guess people can't be trusted so the city is thankfully stepping in with this route change.
Follow Chris Campbell on Twitter @shinebox44.