So things are getting real now with new COVID-19 mandates from provincial health officer Dr. Bonnie Henry.
This includes an escalation in the type of locations people must wear a mask while indoors.
In my few trips out to buy essentials, I've been pleased with how many are wearing their masks.
But there are a few who are putting masks around their necks, but not actually wearing them, as if letting it droop over their chins is good enough.
It's not.
I'm not the only one who has noticed.
One NOW reader sent in the photo above after getting fed up with seeing too many Burnaby shoppers doing this.
"A few people ahead of me in line were wearing their masks, but not covering their faces, because why would they?!" they wrote. "They were using them as chin accessories instead! There are signs upon entering the store and all over the store that say masks are mandatory — so why people think it's okay to take them off, if even for a few minutes, is beyond me.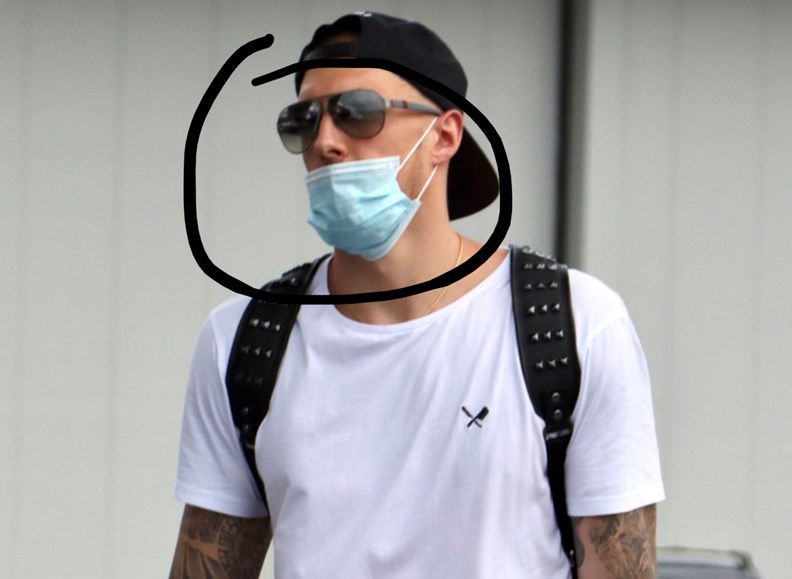 "Even worse? The counter clerk at customer service didn't bother saving anything to them. Then, there was a woman standing behind me in line who wasn't wearing a mask either — she was, however, biting her fingernails. So far it seems this mask mandate is going really well. The store was jam packed too, as if everyone was rushing there to do last-minute Christmas shopping. And only one checkout open + customer service. It was absolutely bonkers. Probably a hot zone for COVID."
It's great that people are taking masks with them. Now we just need them to wear this protection properly.
Follow Chris Campbell on Twitter @shinebox44.