The City of Burnaby is boosting funding to accelerate the construction of new sidewalks in the coming years. 
And I have the perfect place to start (aside from Marine Driver in South Burnaby, which is terrible).
It's the Capitol Hill area, which based on recent viewing is a bit of a disaster for pedestrians. Just check out the photos I've posted here from Saturday of Capitol Drive where it meets Pandora Street.
In the top photo, this stretch of Capitol Drive is pictured. Just moments before, I saw a woman carrying a baby on the left side. There is no protection for pedestrians on either side of the road. Capitol doesn't look any better on the other side of Pandora either. It's so pathetic and dangerous it needs to be fixed – now.
Pandora isn't much better. There are some bumpy outcrops, but on a hill it just looks dangerous for pedestrians.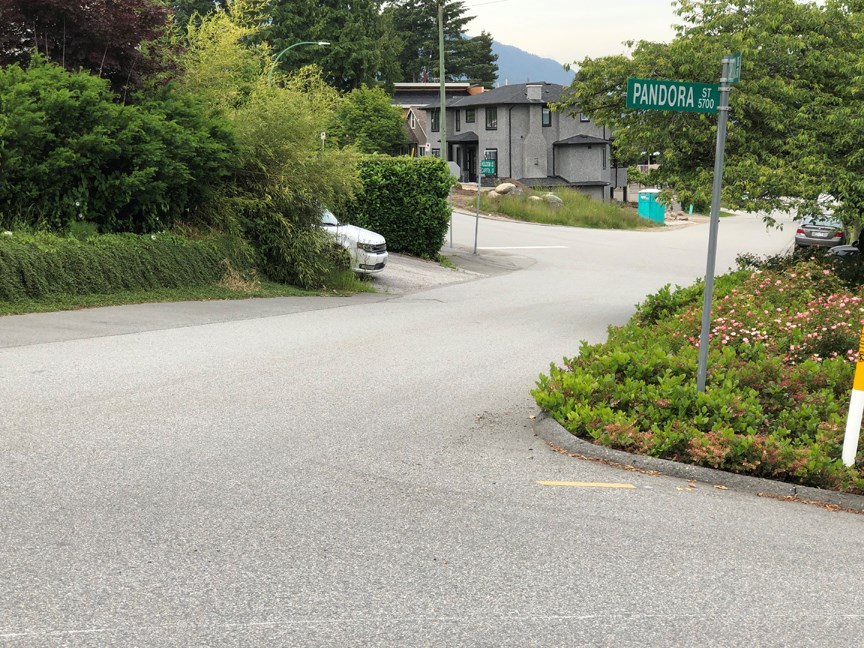 Council voted last year to increase its spending on sidewalks by $10 million per year to cover the 40 per cent of local roads – 275 kilometres – without a sidewalk on one or both sides. 
Staff were set to add the new spending to 2020's capital budget. Specific sidewalk projects will then be planned and presented to council for future approvals. 
In all, the city estimates it's missing 438 km of sidewalks.
Burnaby currently builds an average of 7 km of sidewalk every year – putting it on pace to cover only half the city's needs over the next 30 years, according to a staff report. Staff estimate "completion of the sidewalk network would take over 60 years through current policies, practices and funding levels." 
Follow Chris Campbell on Twitter @shinebox44.