Prime Minister Justin Trudeau had to wear a bulletproof vest at a campaign rally and some people think it's funny.
It is not funny. You shouldn't think it's funny either, no matter what political stripe you are.
Canada is sinking deeply into Trumpism and that should be alarming to any Canadian.
Trudeau took extraordinary safety precautions at a major election rally west of Toronto Saturday, donning an armoured vest and appearing with a heavy security detail because of a threat.Liberal officials would not reveal the nature of the threat, which resulted in a 90-minute delay before the incumbent prime minister appeared before the roughly 2,000 party supporters who had turned out to a convention near Pearson airport as the election campaign enters its final week.
Some people on social media have tried to make a joke out of this, but I'm not laughing. This wasn't a publicity stunt. The RCMP doesn't do things like this unless it thinks there is a real threat.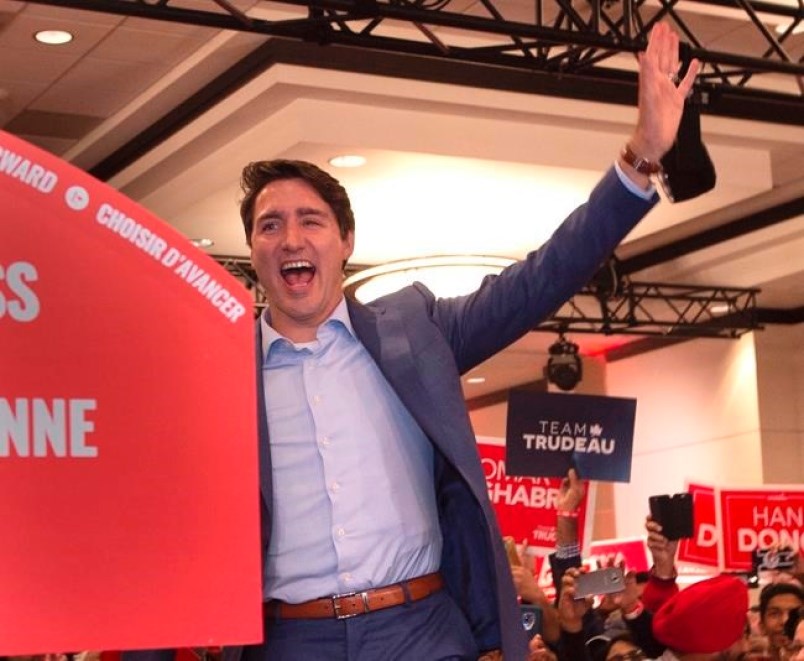 The armoured vest was not readily apparent as Trudeau delivered a 25-minute speech, in which the Liberal leader lashed out at the Conservatives for promising cuts to government spending before urging progressive voters against casting their ballots for the NDP.
But sources later confirmed to The Canadian Press that Trudeau, wore a suit jacket during the rally rather than his usual rolled-up sleeves and loosened tie, was wearing a vest, which was noticeable in photos taken at the event.
The news prompted Burnaby South MP and NDP Leader Jagmeet Singh to tweet his concerns.
"Any threat made against @JustinTrudeau, or any leader, is troubling to all of us," he wrote. "No matter how you vote or believe, no one should face threats of violence. To the officers who protect all of us – thank you."
This is so true.
Criticizing Trudeau over his policies and missteps is one thing. That's part of democracy.
But the past four years haven't just seen criticism – it's seen a deliberate attempt to demonize Trudeau as part of a political strategy to combat his natural charisma. Don't think that's true? Check out the Facebook page for the Yellow Vests.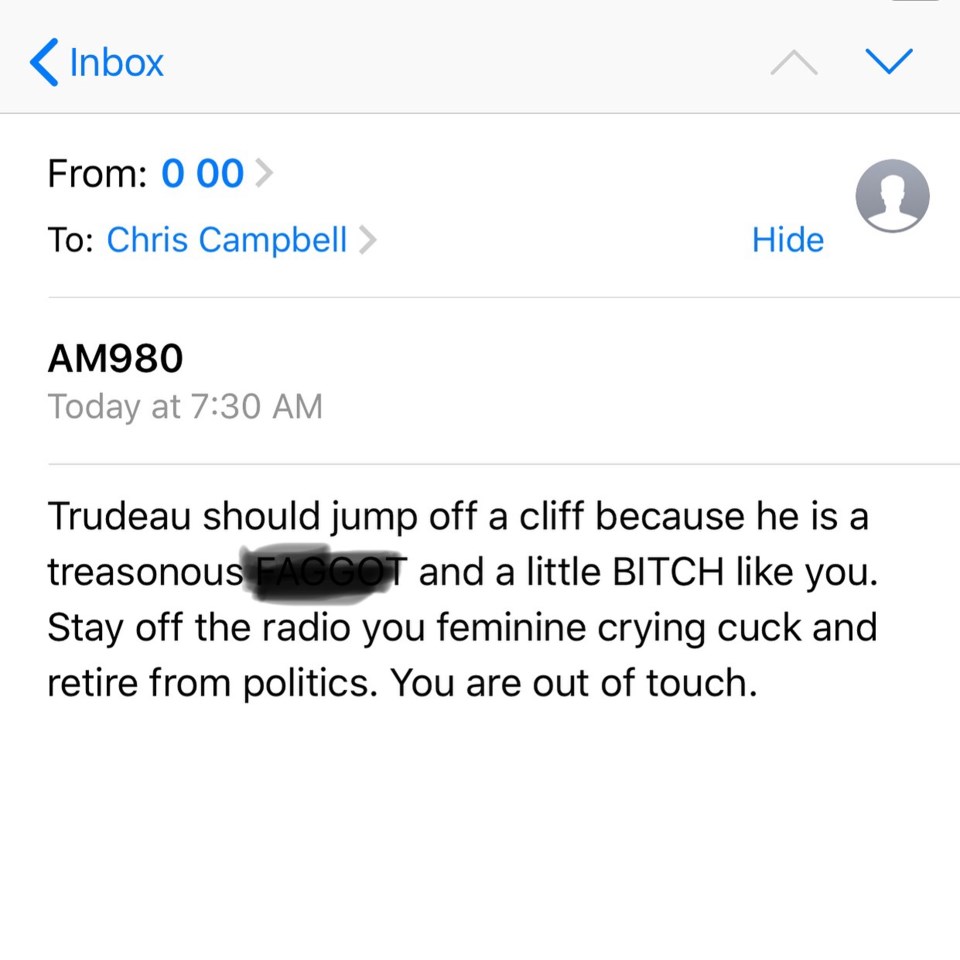 We just saw all of this in the riding of Burnaby North-Seymour when the Conservative constituency association posted a meme urging the death of Trudeau on its Facebook page. You can see a screenshot of it above and I wrote about it here. That page was eventually taken down after the riding's candidate, Heather Leung, was fired by the party, but was deemed acceptable by local Conservatives at the time.
When I wrote about the Trudeau death meme, I got a response that you can see pictured above. It included a line about supporting Trudeau jumping off a cliff and calling him a "traitor." Just look at the sheer viciousness of it. And this wasn't the only one I received.
After originally posting this column online Sunday morning, New Westminster Coun. Nadine Nakagawa tweeted something to me that I egregiously left out. While Trudeau has faced this demonization and I have received some nasty messages - this is what women, BIPOC and people with disabilities have always faced in politics.
"It was always been a dangerous cesspool both in discourse and policy and to believe otherwise is an expression of privilege," Nakagawa tweeted. 
Nakagawa should know. She has been targeted by this cesspool since entering city politics, especially after leading the city's efforts on reconciliation.
So while I wrote that "Canada is no longer a "polite" nation" and "It's wallowing down in the gutter," I should have said that for many people, it's always been that way - it's just that social media seems to have made some people more open and brazen about it.
With files from the Canadian Press and Joanna Smith in Toronto.