Some hip restaurants give you a view of the kitchen action while you sit at your table. In most establishments, we can only imagine what is going on "back of house."
At your family doctor's office, you'd be surprised with all the time, effort and expense involved in your care. An apparently simple 10- to 15-minute visit where you might present several concerns often involves much more time behind the scenes.
THE WORK OF THE MEDICAL OFFICE ASSISTANT
Your physician's MOA is much more than a secretary. MOA is short for the Museum of Anthropology at UBC and Medical Office Assistant at your doctor's office. She (or rarely, he) does much more than answering the phone and showing you into the room.
She is an essential part of your healthcare team or family in what is now called your (the patient) Medical Home. At my MOAs' station - just below the open window where our patients are greeted - is a reminder of our office's golden rule: treat every patient like family. The MOA balances the meeting of your medical needs with the safe and efficient running of the office.
When you call to book an appointment, the MOA will ask about the concerns you are bringing to the doctor to ensure that we are fully prepared for your visit. There may be reports we need to receive, special equipment required or details about a work or car accident that will help make the most of your visit. That's why you should share your full list of concerns before your time with your doctor.
The MOA also ensures that exam rooms meet strict medical standards for hygiene, cleaning surfaces of germs between patients. She sterilizes and stores medical instruments according to the high standards of the College of Physicians and Surgeons of BC.
The MOA ensures that all incoming reports are available for the physician to review. She sends out and follows up on appointments with specialists and medical investigations. She manages a variety of incoming calls to the physician and communications with your pharmacy.
THE DOCTOR'S WORK YOU DON'T SEE
I'm used to parents telling me that their toddlers enjoy pretending to be Dr. Wong with their toy doctor's kit. Recently, a mom told me her son says he's Dr. Wong when he types on his toy laptop. That was pretty sad.
It reminded me that the EMR (electronic medical record or computer system) in many ways has been a Trojan horse for physicians. The EMR has been wonderful for improving proactive patient care and maintaining comprehensive (and legible) chart records. It is definitely better for our patients.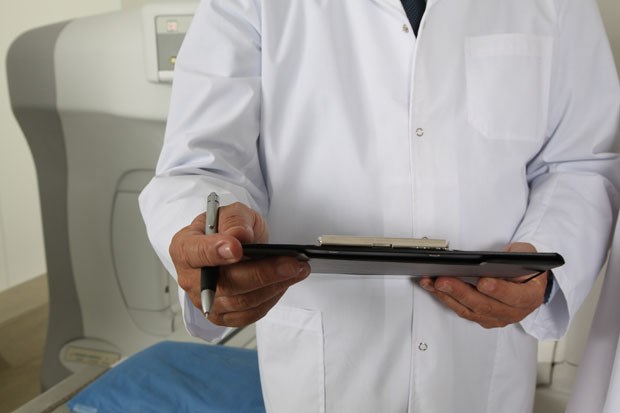 However, many of the day-to-day practice tasks actually consume more physician time than they did in the old days of the paper chart. When I received paper reports from labs, hospitals and other physicians, I would be finished with this paperwork in 15 to 30 minutes. I would sign each reviewed document and it would either be returned to the chart for filing or I would provide further direction to my staff.
With the EMR, I can receive a hundred tasks in a day and I need to point and click to open each. When a patient is sent for a stool sample to check for blood, I'll receive three separate tasks from the lab on different days: one that says the patient picked up the kit, one that says the kit was returned and one with the final result.
For reports that used to be signed and filed in the chart, I have to type a summary of the findings or consultation in order for it form a meaningful accessible part of the patient record.
To review just the reports of the day requires a minimum of two hours after the last patients have left the office. It's not unusual for me to be at the office past dinnertime or when the cleaning staff arrive.
Most physicians bring their laptops home and continue to complete this work in what used to be their free time with family.
REQUESTS THAT TAKE MUCH MORE TIME THAN YOU THINK
When we receive requests from pharmacies for an extra prescription renewal, it's not a simple matter of signing a faxed request. The physician has to stop whatever he or she is doing on the computer (i.e. close one patient's chart) and open another patient's chart, review the past year's visits, ensure that essential monitoring has taken place for that medication and if appropriate update the medication record. This is a medical legal requirement and it can take as much time as an actual patient visit.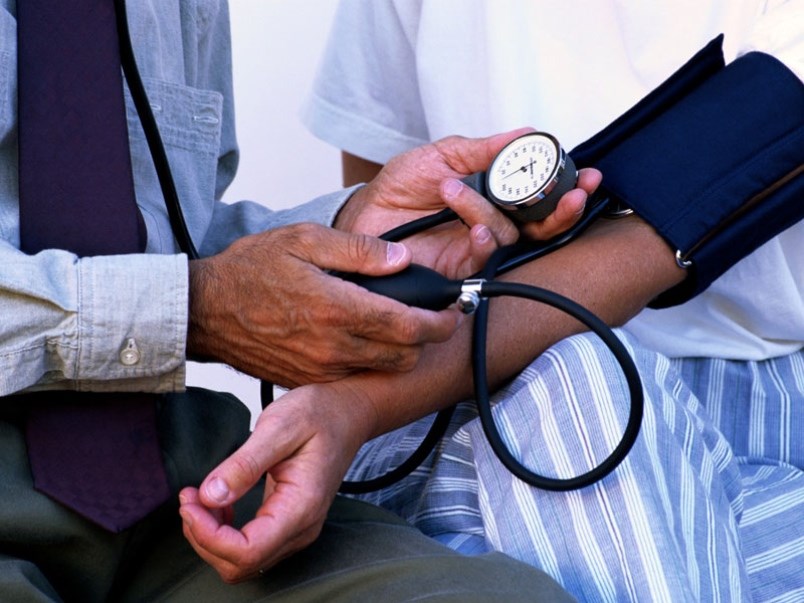 I always write prescriptions for an appropriate period of time with sufficient renewals according to the stability of the patient's condition. Renewing a prescription when the patient hasn't been seen for a year is often inappropriate; there may be changes in both the patient's condition and that drug's safety information. For these reasons, many physicians do not do phone or faxed renewals. 
A referral to a specialist – even if it is an annual re-referral, requires a written letter to that specialist along with a complete update on the patient's condition, including intervening medical conditions and test results. This can take a physician 10 to 20 minutes to complete, usually at the end of the day.
When a patient surprises their family physician with one extra problem – at the end of a visit when two or three may already have been managed, the physician would need to start again with a thorough history of the problem, complete an examination, formulate a differential diagnosis and management plan – and somehow document all this in the visit record. That extra problem may be a rash, a lump or even chest pain. Though we are prepared for medical emergencies, we can better manage our time with each patient if we share a common agenda at the beginning of each visit.
THE EXPLOSION IN ADMINISTRATIVE BURDEN
When we went to medical school, we signed up for a challenging calling to meet the medical needs of our patients. We were up to that challenge. Yet none of us anticipated the progressive escalation in the administrative burden attached to patient care. More insurance companies and employers require us to complete forms up to 4 pages long. Each form may take 15 to 30 minutes to complete, and physicians must find this time outside of clinic hours.
When I receive a request from a lawyer for a medical legal report for my patient's motor vehicle accident, I know it will take a minimum of 4 hours and sometimes up to 12 hours to complete; time that I need to take from the weekends when I'm not working.
This is why many have cited administrative burden as a major contributor to physician burnout.
This has been just a glimpse of the unglamourous activities behind the scenes of your medical visit: the part you'll never see on Gray's Anatomy.
Dr. Davidicus Wong is a family physician. His Healthwise Column appears regularly in this paper. For more on achieving your positive potential in life, read his blog at davidicuswong.wordpress.com.