I grew up in Burnaby with a terrible misunderstanding of what Asian food was and could be.
That's because my little corner of the world in Burnaby Heights in the 1970s had basically just one restaurant serving Asian food (this is based on my recollection, which is admittedly foggy because it was a long, long time ago).
All I remember was the old Dragon Inn at the corner of Hastings and Willingdon. It was a delightful place to go as a child because it was so different from what a white kid in Burnaby was typically served in the 1970s. (I'm looking right at you, turkey and mashed potatoes.)
I found some old snaps of the Dragon Inn signs in both Vancouver and Burnaby at Vancouverneon.com – an amazing site that celebrates something I truly love, neon. Seriously, you should check out this site at length.
But I digress. So, the Dragon Inn was great, but that was it for the Asian food I was exposed to as a child. I told my daughter Emily about that once and she was flummoxed. She grew up having access to anything and everything when it came to Asian food.
Flash-forward to 2019 and, well, the world is my oyster. I'm even better off today not just because of all the choices in Burnaby, but because my best buddy – who moved her from mainland China 15 years ago – is a culinary tour guide for all things Chinese.
Three years ago, she introduced me to hot pot – it was a watershed moment in my culinary life.
I knew about hot pot, of course, but hadn't tried it yet.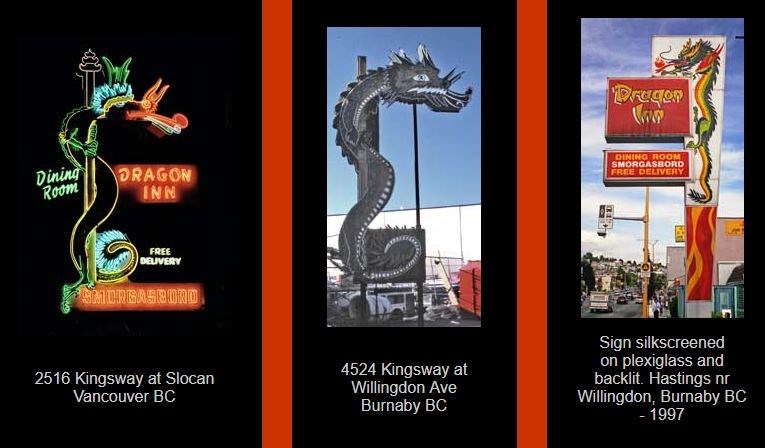 In the past three years, we have tried all sorts of hot pots, from Japanese to Korean to the many varieties of Chinese hot pot, including Beijing, Yunnan, Macau, Cantonese and Chongquin. (We even saw a movie called Chongquin Hot Pot – a heist movie that is also a poem to the food.)
But my true love is Mongolian hot pot at Little Sheep on Kingsway in Burnaby.
There's something about sitting on their back patio and inhaling the smell and taste of their broth that makes life wonderful sometimes. Now, when I say broth I mean the non-spicy one. Little Sheep has others, including a tomato base (which I like, but isn't my favourite) and the flamethrower version that I fear would put my delicate tastebuds into hospital. My friend loves that one, but then again, she's originally from Chongquin, a molten-lava fireball of hot stuff.
No, I play it pretty safe.
If you haven't tried hot pot, you really are missing out. You get to choose all of the ingredients and side sauces, and cook them at your table as you laugh and talk. It's such a wonderful shared experience.
Out of all of the things that I put in my hot pot, there is one Little Sheep item that I absolutely can't do without – mutton wontons.
The meat comes from adult lambs and they are such a delightful little bite that my toes literally curl under the table.
So there you have it. Go and try a hot pot place and explore as much as you can. Life is short so eat well.
Follow Chris Campbell on Twitter @shinebox44.