When I wrote some blogs recently about barbecue ribs and a tomahawk steak, my friend turned to me in shock.
"You wrote about red meat before fish?" she said.
If you knew me well you'd know that food you catch from the ocean, lakes and streams are my favourite foods by far.
Red meat is fine, but give me good fish anytime. I eat so much fish I've developed scales on my back.
The problem with many restaurants in Burnaby is they don't have a lot of great cooked fish dishes.
Oh, there is incredible raw fish all over the city, but where the heck is the succulent sablefish and sea bass?
I seem to have to go to Vancouver to find really great fish and seafood dishes.
Until now.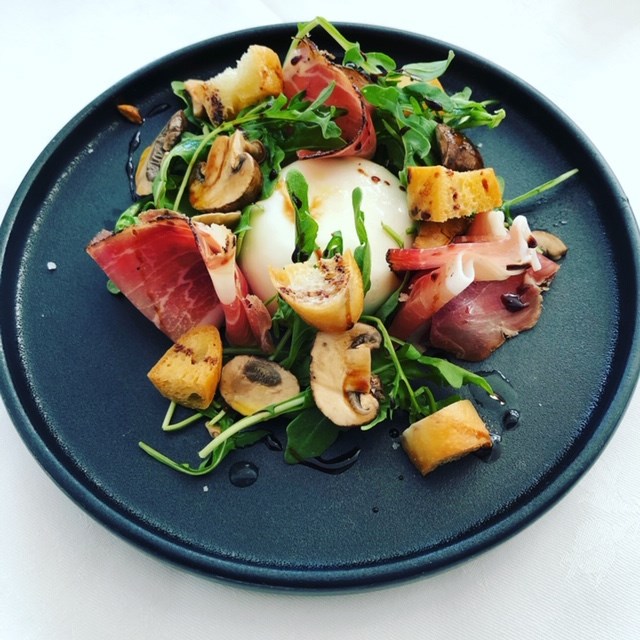 I dropped by the Hart House recently because after a gruelling federal election, I needed to sit and stare out at that incredible view of Deer Lake to calm my nerves.
The fish didn't hurt either. I tried the Hart House's herb-crusted steelhead that comes with mussels, clams, pancetta, roasted marble potatoes in a red pepper cream sauce.
Wow. The fish was like floating away on a cloud it was so soft and juicy – with heavenly green herb coating. I also like my fish with shellfish so the clams and mussels added a little punch of salt to each bite. Pancetta really added another level of flavour, but it was the red pepper sauce that really sold me.
Just a delightful combination. They served it with this crusty bread that was necessary to sop up all of that fantastic red pepper sauce. Yeah, I know, it's supposed to be fine dining, but there I was mopping up sauce with bread.
It should be noted that steelhead is a controversial fish because people can't seem to agree if it's salmon or trout. You can read more about it here.
I kicked things off with an excellent appetizer of prosciutto, burrata, arugula and pickled mushrooms. If you haven't tried burrata, you must – it's an Italian cheese that is soft and dreamy.
So, this is the best fish dish I've had in Burnaby, but if anyone adds sea bass to their menu, I can be swayed.
DISCLAIMER: I have not been compensated in any way by the restaurant in question. They don't even know I am writing about them.
Follow me on Twitter @shinebox44.