June 1 has been good for my belly.
That's because many Burnaby restaurants have reopened for sit-down meals and I have shown up to support them and feed myself after months of eating my terrible cooking.
Out of all of these Burnaby restaurants, I've only seen one not really do a good job of following COVID-19 protocols.
The others, however, have been outstanding. There's face masks. Tables put at a distance. Face shields. Lots of hand-sanitizer containers. Digital menus. Gloves. A reduction in the regular chit-chat between server and customer.
These restaurants are really taking all of this seriously in an attempt to win back wary and nervous customers.
But if I had to pick one Burnaby restaurant that did all of the things above and then took it to another level, then I would choose La Forchetta.
The Italian eatery that open last year on Hastings near Holdom in the Capitol Hill area has plexiglass and even more plexiglass.
The shields have been installed at each table, meaning that when the server comes up, they stand in front of the shield.
It really is a smart idea and doesn't just protect the customers, but the staff as well.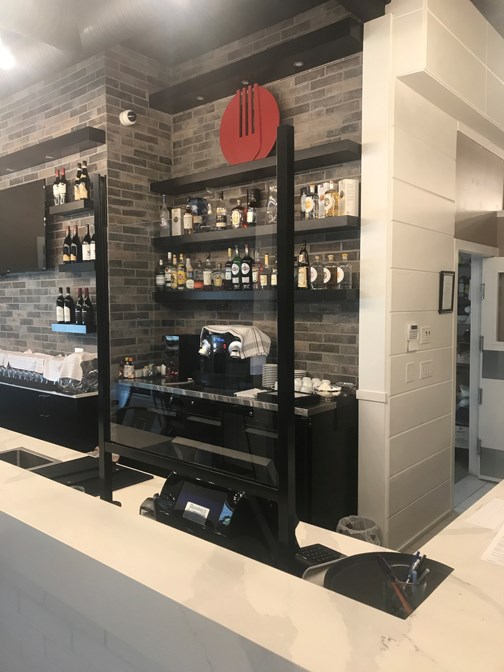 After all, a customer eventually must take off their mask in order to shovel food in their mouth.
Now, servers don't have to worry about coming up to the table.
I dropped by this week for lunch and it was fantastic.
I started off with a plate of burrata, a soft Italian cheese, that comes with tomatoes, arugula and basil. It was the perfect complement to my main dish, a plate of grilled octopus.
Then I finished things off with a chocolate panna cotta that nearly made me weep.
And the entire time, I felt safe and comfortable.
That's really important. I've eaten at Hart House, Sopra Sotto, Joey and other restaurants in the past few weeks and they've all made me feel so comfortable with the attention to COVID-19 details.
I thank them all for that.
Follow Chris Campbell on Twitter @shinebox44.