Take all the time you want.
That's the best advice for the negotiating teams of the BC Public School Employers Association and the BC Teachers' Federation that are trying to hammer out a collective agreement.
As the clock has run out on a six-year agreement, both sides have a lot of issues they want dealt with and it's going to take time to wade through them all.
No one wants a work stoppage and, with education at a crossroads, it's important for both sides to take time necessary to come out with something lasting and solid.
(And, yes, it's tempting to bargain in the media, but probably best not to - at least for now.)
Against this backdrop are concerns that the province is changing its funding formula that could seriously hamper districts in their ability to provide proper supports for students with special needs.
One of the suggested changes would be to move to a prevalence model, which would see districts funded based on an average of students rather than numbers of enrolled students with identified special needs. Moving to this model would likely reduce funding to school districts seeing increasing numbers of students who need extra supports.
As well, the two sides are going to have to deal with class size and composition, for which numbers were restored to 2002 levels by a Supreme Court ruling.
Some language tweaks may be necessary but numbers must not be rolled back. In fact, composition — the number of students with identified special needs in a classroom — may have to be lowered further, and more professional development given, more specialist teachers and assistants hired, so teachers can give students the support and education they need.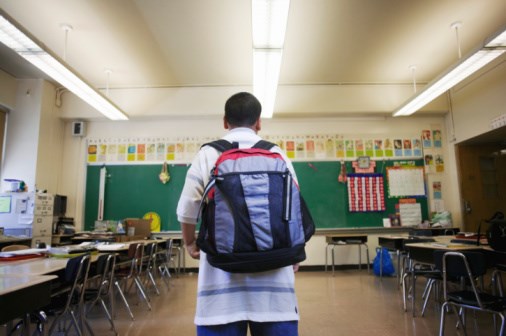 There are now more students with identified special needs in schools than ever before and we know how important it is to have realistic and workable class size and supports for inclusion to work in our local schools. With increasingly stressful and complex classrooms, including more issues of mental health, and behaviour problems, schools need more supports not less to ensure students are successful.
How to do all this?
Maybe pay teachers more. B.C. has become an increasingly unliveable place, thanks to crazy housing prices. If this province wants to attract the best and brightest educators, it will need to pay them well.
Currently, B.C. teachers are among the lowest paid in Canada and many teachers are paid thousands less than their counterparts in Alberta.
Could giving teachers more than the two-per-cent pay increase under the provincial government's sustainable mandate help? Maybe a little, but the entire salary grid needs to be updated to further encourage professional development and to ensure teachers are not second-class citizens in their own country.
Will it cost more to educate the next generation of students? Yes. But if an educated workforce is key to economic success, then paying teachers more is worth every penny.