A proposal for 41-storey Burquitlam tower that would displace two rental apartment buildings also includes a low-rise rental structure.
Amacon Developments has applied to the city of Coquitlam to rezone properties on Foster Avenue and North Road so it can construct a 304-residential unit high rise along with a six-storey building with 93 rental units. Two, three-storey apartment buildings with 89 rental units, 78 of which are occupied, currently sit on the properties. 
During Monday's council meeting, Coun. Dennis Marsden questioned why none of the rental units were below market. Director of development services George Fujii told him there "have been discussions, but the applicant hasn't expressed interest to take advantage of the additional density to build those units."
The report noted Amacon has a tenant relocation program for the current renters. It included four months notice to vacate, three months free rent or payment of the equivalent to each tenant to assist with moving expenses; assistance from Amacon staff to find rental housing in other Amacon buildings and an opportunity to rent or buy in the new development.
Coun. Bonita Zarrillo asked staff to use Statistics Canada census information to develop a profile on who is actually living in high rise buildings in Burquitlam before the city proceeds with the project.
"I want to make sure we're not building empty-investment vehicles," said Zarrillo. "I think there's enough data out there to understand these uses."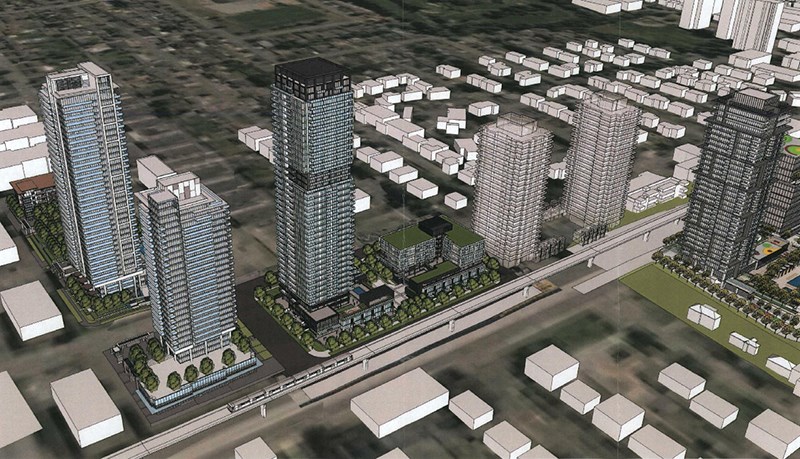 Planning department general manager Jim McIntyre said that analysis would be difficult to do before the proposal's expected public hearing on July 9.
"That would take a little more work. I think we would want to do that a little more broadly," said McIntyre, who added the city would want to make sure it had the right postal codes before doing a deeper dive.
Zarrillo registered the only vote opposed to sending Amacon's proposal to public hearing.
"I'm feeling uncomfortable with being soft on approving developments without knowing who they are building for," she said. "I want to know who is living in them, not who is buying into this development."
Although only one retail space has been proposed, Amacon intends to build five of the units in the tower and seven in the rental building that would allow residents to both live and work in them.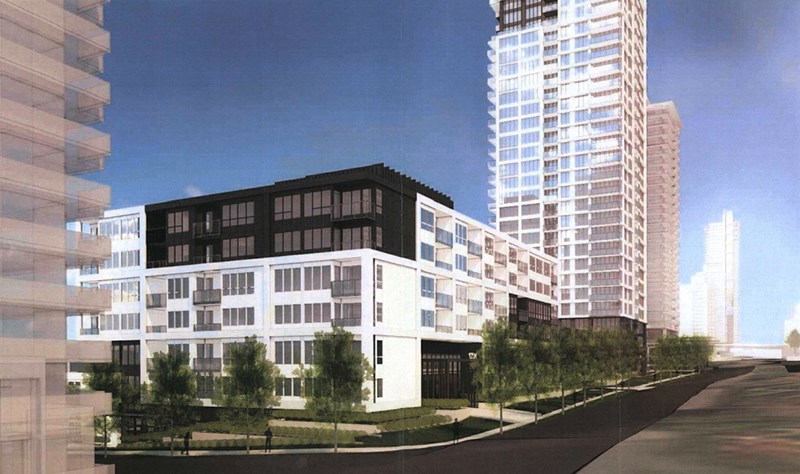 According to the report, the proposal falls within the official community plan that designates it as high-density apartment residential. The development is expected to generate $3.1 million in development cost charges, $13.3 million in density bonuses and more than $300,000 in community amenity contributions.