Designed in the early 1980s to honour the heritage of the original commissioning client the Hwang family, this architectural gem by Modernist master Arthur Erickson is now on the market for $5,498,000.
The design inspiration for the 4645-square-foot home, located in the South Granville area of Vancouver at Hudson and West 57th Avenue, was the Soo Chow tradition of northern China. In the Soo Chow style, houses are comprised of a long series of single rooms with long balconies on upper floors oriented towards courtyards, according to ArthurErickson.com.
The home is largely suspended over a reflection pond, which is part of a series of gardens and courtyard areas around which the house is oriented.
The website's page on the Hwang House reads, "A three-step level change from the dining room to the entry and again down to the living room accommodates a higher ceiling in the living room and brings it closer to the water level of the reflecting pool."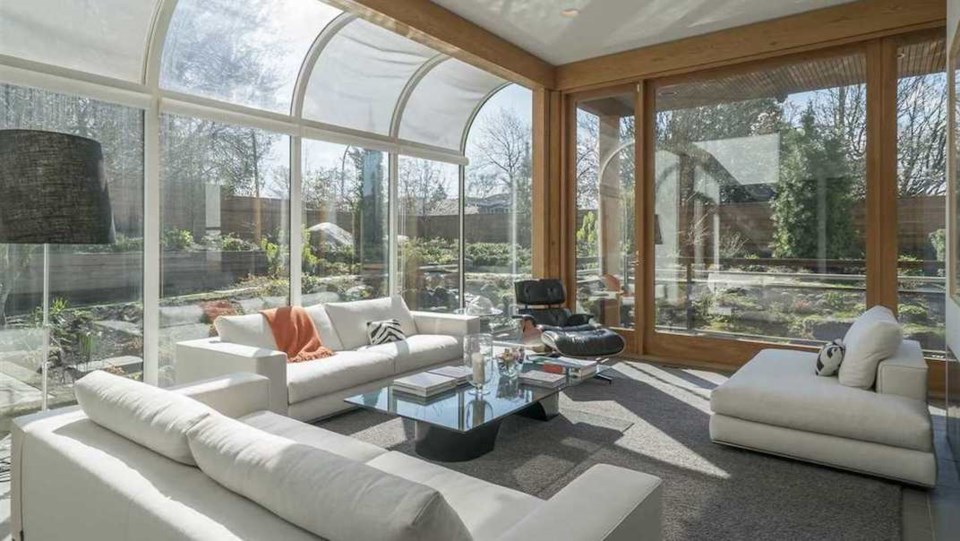 The house has four bedrooms and five bathrooms, three of which have undergone recent renovation. Huge windows and skylit corridors fill the house with natural light, much of which is rippled from the pond reflections. There's also a family room, a basement recreation space and a wine room with tasting area.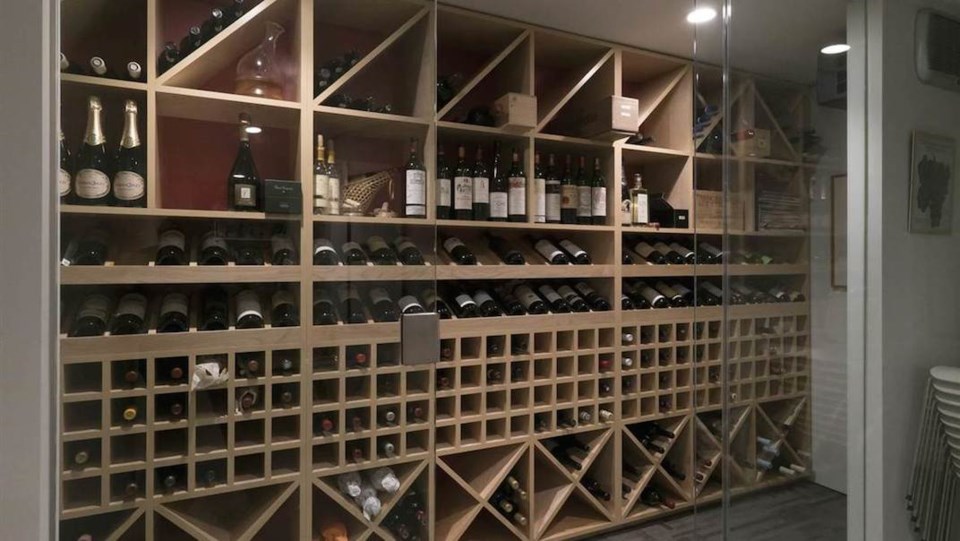 In the gardens, according to ArthurErickson.com, "each courtyard is different in character and relates to the activities or functions of the spaces it supports. Tall stuccoed courtyard walls subdivide the site into a variety of distinct spatial experiences."
See below for more photos of this architecturally significant house, and the video tour at the bottom of the page.