A real-estate deal involving a bowling alley sitting on a prime piece of Burnaby development property was "tainted by illegality" and has been deemed unenforceable by a B.C. Supreme Court judge.
Big deal
The 4.28-acre property at 5502 Lougheed Hwy., currently the site of REVS Bowling Centre, sits right beside the Holdom SkyTrain station and is worth about $86.6 million, according to the latest assessment.
In October 2011, however, its owners, Brentwood Lanes Canada Ltd., signed an agreement to sell it for just $28.8 million.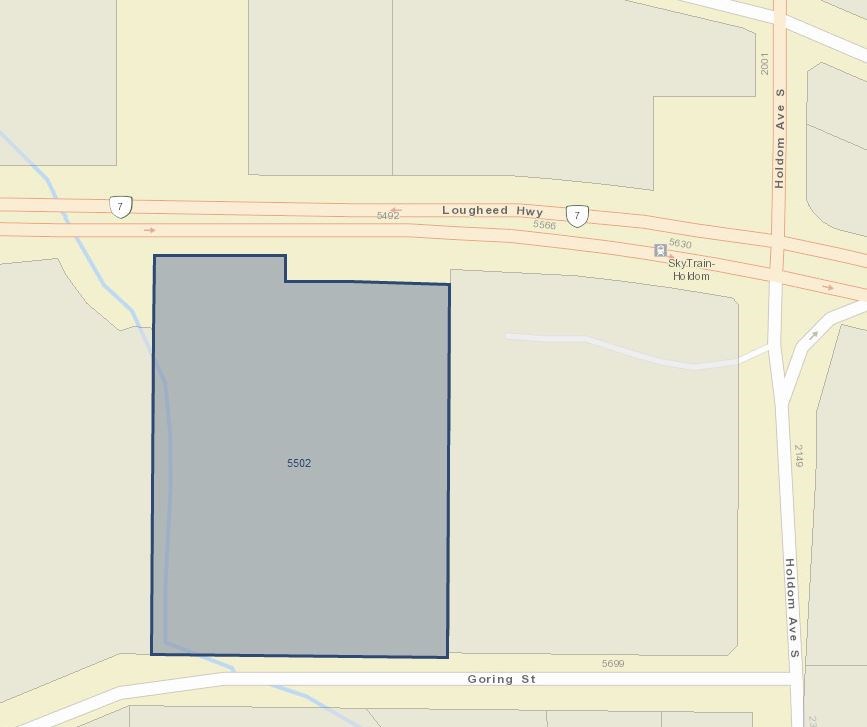 The buyer was a company called Pacific Success Management & Consultants Inc., owned by Xiao Dong Liu, a.k.a. Allen Liu – a businessman who owns two strip malls in Richmond and has been involved in various business enterprises in China, including as president of a real estate company that built a large mixed residential and commercial multi-tower development in Dalian in 2009, according to court documents.
The Brentwood sales contract was eventually made over to another of Liu's companies, Youyi Group Holdings (Canada) Ltd.
Just before the deal was scheduled to close, however, it fell apart.
Brentwood Lanes announced it wasn't going to go through with it.
The company argued the contract wasn't enforceable because of wrongdoing by Liu and a real estate agent, Kevin Hien, who was supposed to have been acting for both parties but who had withheld information from Brentwood Lanes about the development potential of its property.
Liu and Hien said Brentwood Lanes was backing out because of seller's remorse and launched a lawsuit to force the sale or get damages for breach of contract.
'Festival of deceitfulness'
After six-and-a-half years of legal wrangling, culminating in a 77-day trial in 2017 and 2018, B.C. Supreme Court Justice Andrew Mayer ruled on the case this month – and found few involved in the case were free from the taint of dishonesty and wrongdoing.
"Various judgments have, with undisguised scorn, referred to repeated witness untruthfulness during trials as a 'festival of mendacity,' that is, a festival of deceitfulness," Mayer wrote in his May 10 ruling. "I find that this description is appropriate in this case."
He singled out Liu and Hien, whose testimonies he described as not credible and inconsistent.
Mayer concluded the two had worked to deceive potential buyers, appraisers, mortgage brokers, lenders and potential joint-venture development partners during the course of the Brentwood Lanes negotiations.
'Fraudulent document'
On Sept. 6, 2011, for example, Liu and Hien convinced Jeong Lee, president of Brentwood Lanes, to sign a phony $38.8-million purchase agreement for the Brentwood property and then another fake document on Oct. 5, 2011 purporting to terminate it, according to Mayer.
The bogus agreement was for $10 million more than the price actually agreed on and stated the buyers had paid a $10-million deposit, which they had not.
Mayer said the fake agreement was likely designed to induce a potential Chinese investor at the time to contribute more to the purchase of the property by exaggerating the price and the deposit paid by Liu's company.
"It was not an agreement at all," Mayer said. "It was a fraudulent document designed to deceive a number of parties, including appraisers, mortgage brokers and potential lenders and joint venture partners and assignees."
False-deposit scheme
At Liu's direction, Hien had also urged Lee to enter into a false-deposit scheme designed to make it look like Liu had contributed $8 million more in equity to the deal than he actually had and "mask" from lenders a plan to place second mortgages on other properties owned by Liu and his companies.  
Hien outlined the scheme in a November 2012 email presented in court.
Brentwood Lanes would provide a $4 million payment to Youyi Canada; Youyi would provide a "receipt" for $4 million and then return the $4 million to Brentwood. Using the funds they had just gotten back, Brentwood would pay Youyi another $4 million in exchange for another $4-million receipt, and Youyi would again return the $4 million to Brentwood. Then, after Youyi secured financing to buy the Brentwood property (partly relying on the fictitious extra $8 million in equity), Brentwood Lanes would get $8 million in mortgage security over other properties owned by Allen Liu or his companies.  
Lease-back rates
Mayer further concluded Hien and Liu schemed to mislead lenders into believing the rents on the Brentwood Lanes property would be more lucrative than they really would be.
Brentwood Lanes wanted to lease back the Brentwood property for three years after the sale, and rent reductions negotiated over the course of the deal totalled in the millions of dollars, but they were documented as separately numbered addenda and schedules even when they could easily have been included in the bodies of the purchase and lease agreements.
The lease agreement, for example, was signed on the same day as a schedule amending it.
Mayer concluded the agreements were prepared that way so documents showing lower rents could easily be removed from materials sent to lenders.
"There is evidence that Allen Liu, his employees or agents used the lease documents in this manner," Mayer said.   
Unlawful purposes
After detailing Liu's and Hien's deceptive machinations, Mayer ruled the Brentwood deal was "part of a transaction intended to be used for unlawful purposes or otherwise tainted by illegality."
He said enforcing the agreement would be "harmful to the integrity of the legal system."  
Mayer said Lee "may not have been a completely innocent participant" in the intended fraud – given that he signed  the phony $38.8-million purchase agreement – but his participation didn't legally prevent Brentwood Lanes from using the unlawful-purposes defence to void the deal.
In its counterclaim, Brentwood Lanes also called for damages against Liu for conspiring with Hien to keep Brentwood Lanes in the dark about the value of its property in exchange for Hien getting a bigger share of the commissions and referral fees.
Mayer dismissed that claim, however, saying Brentwood Lanes had failed to prove the conspiracy.
Double agent
But Mayer did find Hien – who was supposed to be representing both parties – had breached his fiduciary duty and contractual obligation as a real estate agent when he gave information about the high-density zoning potential of Brentwood Property to Liu but not to Lee and Brentwood Lanes.
(Such dual agency was banned by the province in June 2018 after complaints against a number of Metro Vancouver real estate agents during the hot B.C. housing market of 2016-17.)
Until 2010, the Brentwood property was eligible for RM5 rezoning, which would have allowed for high-density, multi-family development.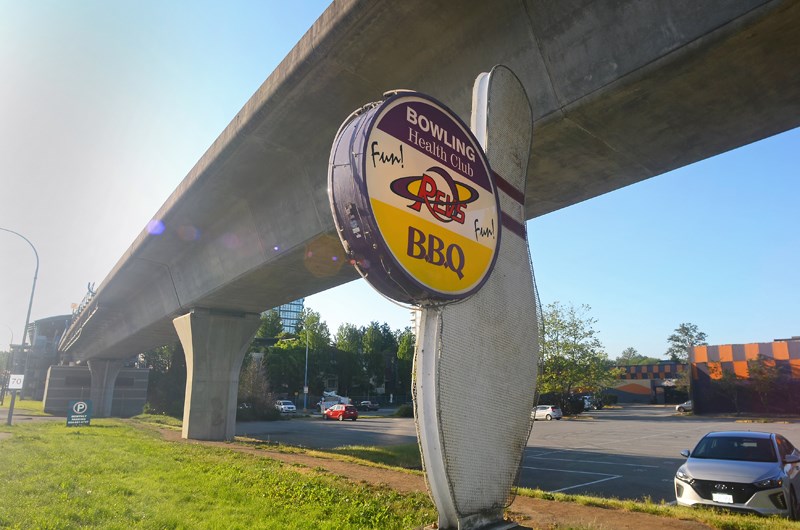 In December 2010, however, the city created a new RM5s designation and further increased the allowable density in multi-family zones at its four town centres.
The change nearly doubled the total potential density of the Brentwood property.
Hien was aware of the RM5s potential before the purchase agreement was signed.
He said he discussed it with Lee during their first meeting, but Lee said he was not made aware of it until well after the agreement was signed.  
Mayer concluded Lee's testimony was the more reliable.
For breaching his fiduciary duty and contractual obligations, Mayer ordered Hien to pay $1 and legal costs.
Mayer stopped short of finding Hien guilty of negligent misrepresentation or of slapping him with aggravating and punitive damages.
"I expect that Kevin Hien's reputation as a realtor is likely already in tatters as a result of the events leading up to and during this litigation," Mayer said.
He noted Hien and his associates would be getting no fees or commissions from the sale of the property.
"In my view, that is punishment enough," Mayer said.