Who wouldn't want to live here? A unique, "European-inspired" home in South Vancouver may be a dream residence, but the tough market for high-end homes means it's had to drop its price twice since being listed, now asking $11,980,000.
We spotted this breathtaking home when it was first listed in January for $14,800,000, and then it was reduced to $13,980,000. Its current price is $2.82 million lower than the original, a drop of nearly 20 per cent.
The four-bedroom, five-bathroom residence may have been built in 2003, but it looks much older. It has 7,691 square feet of living space inside two stone buildings connected by a contemporary glass bridge that traverses a stream. The 33,900-square-foot property is on South-West Marine Drive in Southlands, close to the Fraser River.
The home has a mix of European, old-world styling with contemporary features, and includes a great room inside the glass bridge, a family/media room, a contemporary gym, an ancient-looking wine cellar, a large games room, a huge master bedroom with vaulted ceilings and beams, and a spa/plunge pool with waterfall.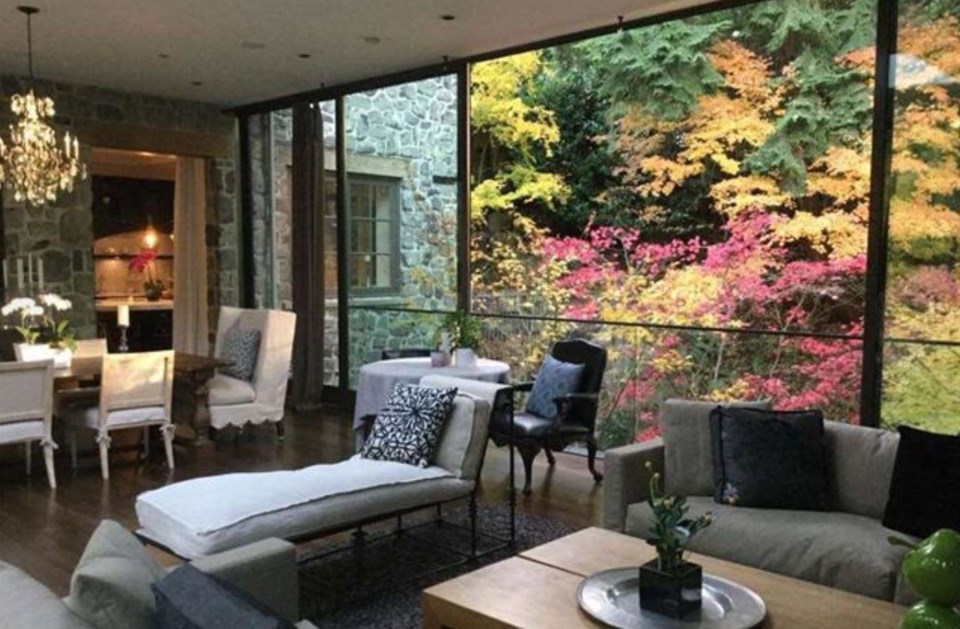 One cost that hasn't been discounted is the property tax bill, which in 2017 was $25,096.63. The property was assessed in 2017 at $11,839,000, which is unusually close to the new listing price.
Check out more of the listing photos of this extraordinary property, below.