Metro Vancouver rental prices have dropped this month over last but Canada's top five most expensive cities are located in the region.
Rental prices for an unfurnished one-bedroom unit decreased in February 2023, falling $6 from $2,257 to $2,251, according to Liv.rent's latest rent report.
In December, prices for unfurnished one-bedroom units decreased in price for the first time since July, falling $90 from November's average price ($2,317).
But a look back over 2022 provides a less sunny outlook on what may be in store for tenants this year.
While a couple of months saw average prices decrease, the vast majority saw at least marginal, if not significant, increases. And to start off the new year, prices in January increased by $30 to $2,257.
In February 2022, prices for an unfurnished, one-bedroom unit in Metro Vancouver were $411 lower (22.34 per cent).
Liv.rent notes that February's slightly lower prices follow "yet another interest rate increase from the Bank of Canada" but that many analysts expect it to be the last rate hike for a while, "signalling that the country's sky-high rent prices may gradually fall back down to earth throughout 2023."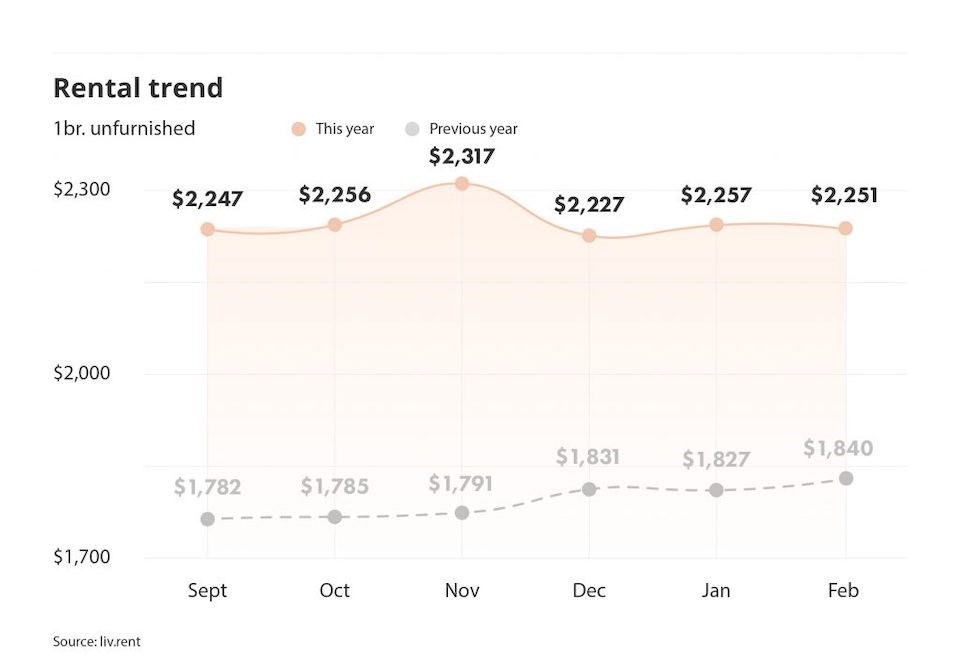 Metro Vancouver apartments for rent: Average rent by listing type
All of Canada's top five most expensive cities are located in B.C., with West Vancouver taking the top spot this February, with an average price for a one-bedroom, unfurnished unit costing $2,533.
The City of Vancouver wasn't far behind, however, with one-bedroom units averaging $2,525 this month. North Vancouver came third, with units costing an average of $2,497.
Burnaby was the fourth most-expensive market, with units averaging $2,374. Richmond rounded out the top five with apartments costing an average of $2,223.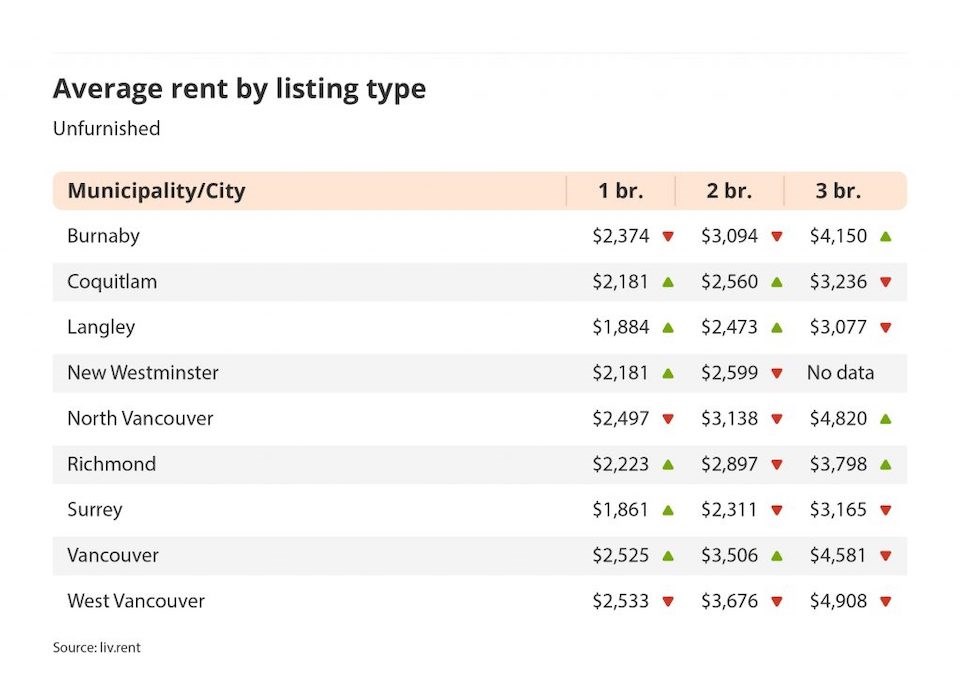 For furnished units, Vancouver (+6.78%) had the only notable price increase in February, while "New Westminster (-12.26%), Coquitlam (-10.26%), and Burnaby (-5.65%) also saw substantial declines on average," according to the report.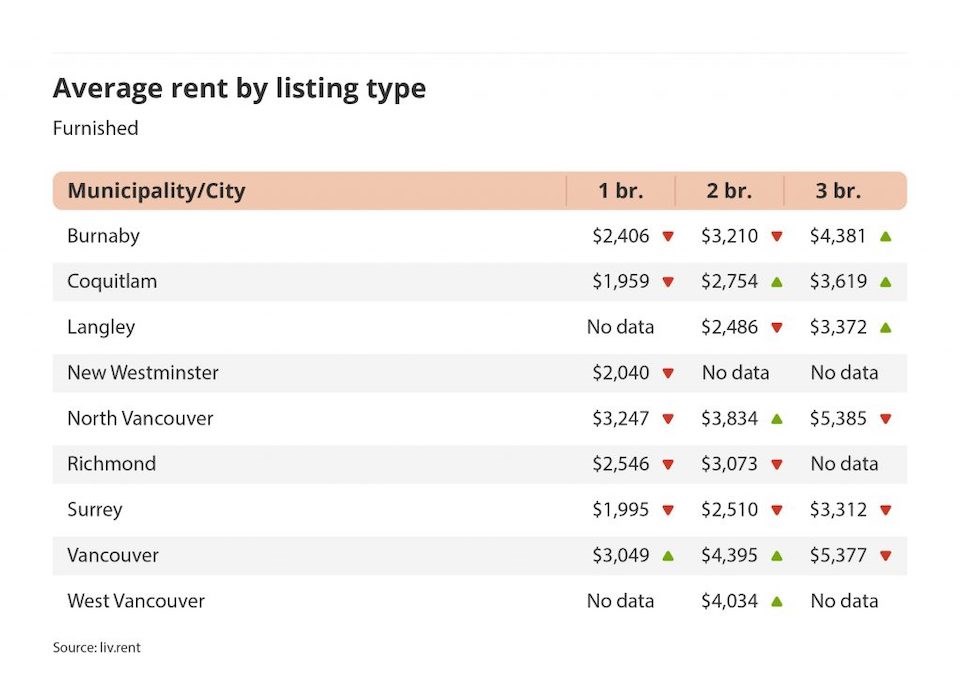 Vancouver rent by neighbourhood in February
Downtown Vancouver remains the most expensive neighbourhood to rent in the city, with its unfurnished one-bedroom units averaging $2,796.
West Point Grey/UBC was the second-priciest neighbourhood, with units averaging $2,685 and Shaughnessy placed third, with apartments costing an average of $2,591.
Vancouver's cheapest neighbourhood in which to rent isHastings-Sunrise, with average rental costs just under $2,000 at $1,950.