An American company that specializes in helping hard-to-abate industries decarbonize is using fuel cells made by Burnaby's Ballard Power Systems (TSX,Nasdaq:BLDP) for retrofitting mine haul trucks.
First Mode has ordered 60 hydrogen fuel cell modules from Ballard for First Mode's Ultra-class mine haul truck systems, which have high payload and energy requirements.
The Ballard fuel cells are integrated into First Mode's nuGen system -- which uses both fuel cells and batteries -- that First Mode developed as a retrofit kit that can be used to replace diesel engines in existing mine haul trucks.
The nuGen system was developed for Anglo American, which asked First Mode to develop a retrofit system for the diesel-fueled Komatsu 930E-4 ultra-class haul trucks. Anglo American's retrofitted 930E-4 is now the largest hydrogen fuel cell electric vehicle in the world, according to First Mode.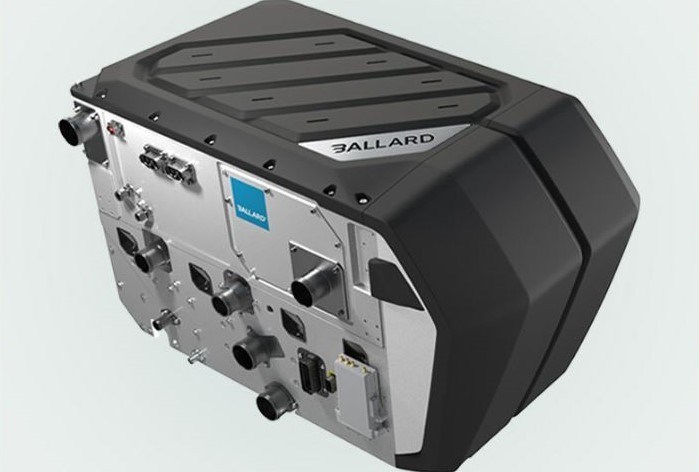 Anglo American plans to retrofit 40 trucks at its Mogalakwena platinum mine in South Africa, starting around 2024, First Mode says.
"The combination of hydrogen fuel cell and battery technology has proven itself as a viable zero-emission alternative to diesel in mine haulage," First Mode CEO Julian Soles said in a press release. "We are excited to continue our partnership with Ballard to help our customers achieve their emission targets without sacrificing performance."
"We are thrilled to support our partner First Mode as they scale the deployment of their mining haul truck platform," said Ballard CCO David Mucciacciaro. "Amongst our verticals, mining-haul trucks represent one of the most difficult to decarbonize use cases, and therefore one of the most attractive segments for our fuel cell products."