After two years of virtual programming, Burnaby Pride is back and ready to celebrate together in-person Saturday, July 23, from 12 p.m. to 6 p.m. at Burnaby Civic Square!
By creating accessible, respectful spaces for the meaningful engagement of all individuals, Burnaby Pride's event combines engagement opportunities, live music, comedy, drag and more for a day of fun and celebration in the name of inclusion, diversity, and equality.
"Attending Burnaby Pride is a real way to take an opportunity to be visible as a queer person, or just to show your solidarity, compassion and support for our community," says Athena Affan, chair, Burnaby Pride.
"It's really a time to come together for compassion-building, and greater understanding and awareness of ourselves and others, to show there's love and community care."
Relatively new, the Burnaby Pride Planning Committee was established in 2018, staging its first event in the same year. Successfully, they aimed to launch a lasting movement that would honour, celebrate, and educate about 2SLGBTQIA+ folk in Burnaby.
"Burnaby Pride Planning Committee is unique in that we're a kind of working group," explains Affan, a Bi, Afro-Caribbean, cisgender woman. "We're not a non-profit but rather a collection of representatives from some community organizations, a couple of members from [the] City of Burnaby, and a handful of community members."
"We've hired a full-time event coordinator, but we're hoping to pull together volunteers. So, if people are interested in volunteering on event day, please send us an email!"
Pride performers, entertainment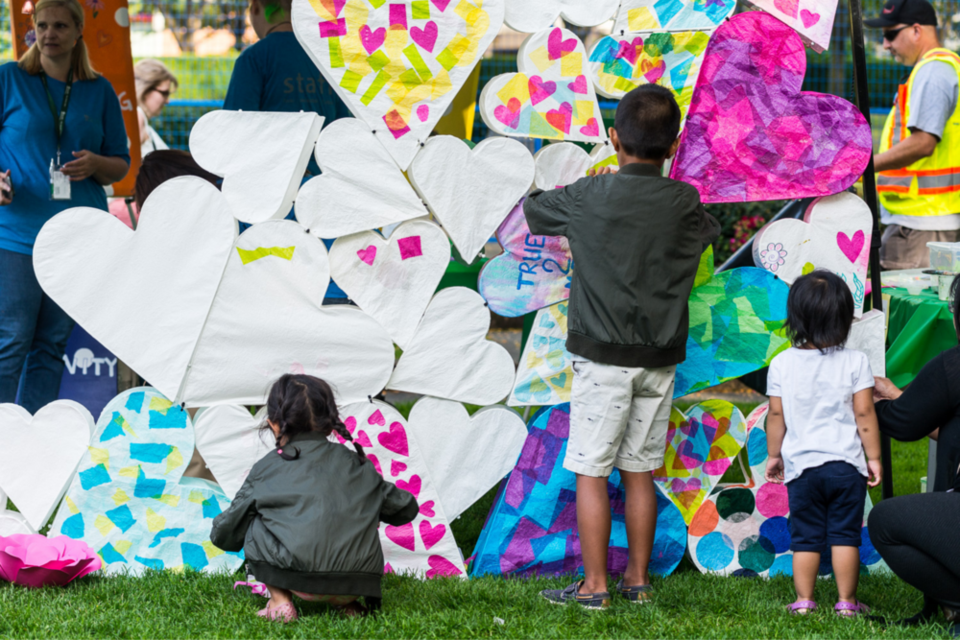 "We're looking to highlight diverse artists on our main stage and in our drag performance," continues Affan. "We're doing this to create a Burnaby Pride that is inclusive of the queer community in Burnaby—and that means diversity."
"In our organization, we are committed to showcasing artists that represent our community. So, this year we will try and prioritize artists with disabilities, as well as, non-binary, trans, and BIPOC artists."
The event is also prioritizing the needs of all guests, ensuring accessibility for all events, and booking ASL interpreters for the mainstage.
Be sure not to cut out early because the last hour of the event is slated for drag. If you're only familiar with RuPaul's Drag Race, you'll be in for a treat to experience a broad selection of performers—that perhaps—most people haven't seen before.
"What we're doing this year is a bit different," says Affan. "We've reached out to lesser mainstream drag communities, seeking more alternative artists," she admits. "We want to anchor the historical roots of drag and showcase what maybe isn't necessarily what most people automatically think of as drag."
"You will see some performers you saw in 2021, but there's no dance this year," says Affan. "As soon as artists are confirmed, we'll post them on our website so people can check it out and get a taste of who's coming."
Community partner booths, food & refreshments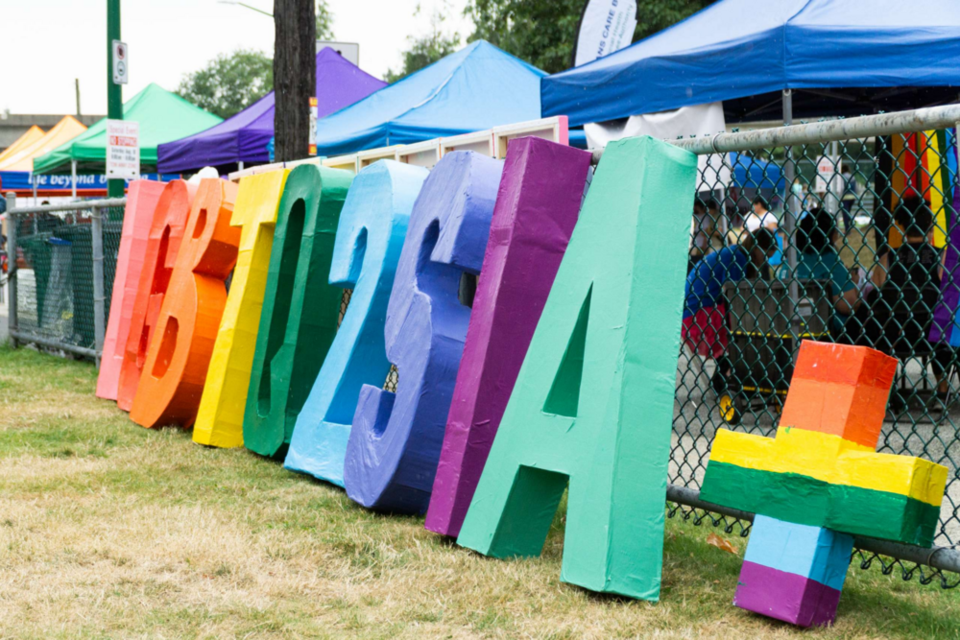 Striving to enhance the experience for festival attendees, Burnaby Pride will feature a variety of community partner booths throughout the outdoor square. Expect to see 2SLGBTQIA+ organizations and other community organizations offering services and supports relevant to sexual and gender diverse communities.
"Our booths will be a mix of information and education and will provide some engagement opportunities, so there's something for everyone," Affan describes. "They're an opportunity for the broader public to learn a bit more about our community and for the queer community to reconnect with specialized services and supports."
Affan is quick to acknowledge sponsorship. "I want to say how important all our event sponsors are to us and thank them for all their support: CUPE Local 1816 and Pacific Blue Cross, and of course, City of Burnaby, to name a few."
As a family-friendly celebration for all ages, Burnaby Pride is an alcohol-free event.
Refreshments and food will be on hand, either from trucks or a food tent, with food caterers cooking onsite, which will be confirmed closer to the event date.
"We're so excited to be back and celebrating in person," says Affan. "And we're being mindful about accessibility. The space is beautiful, and we hope to have big attendance numbers. We look forward to everyone having a lot of fun."
For more information, visit burnabypride.com or, if you'd like to volunteer, email coordinator@burnabypride.com.