Evergreen trees, undeniably lush and refreshingly fragrant, also hold various significance. Spruce, for instance, is viewed as a symbol of life, hope, happiness, peace, friendship, kindness, and protection.
Fittingly, Aunt Leah's Christmas Tree Lots embody these values by helping vulnerable foster youth and young moms and babies achieve a better future.
Your small act can make a big difference this holiday season to those struggling and less fortunate. Many families are likely to seek out a tree this year. Channel your holiday spirit even more by purchasing a fresh cut or potted evergreen from one of Aunt Leah's Christmas Tree Lots in Vancouver/Marpole (opening Nov. 24) Burnaby, or Coquitlam (opening Nov. 25).
When you do so, not only are you sprucing up your home with some festive foliage. You're also supporting Aunt Leah's mission to raise funds to help prevent children in foster care from becoming homeless and mothers in need from losing custody of their children.
Funds raised help nurture them on their journey to self-sufficiency with supported housing, job training, and coaching on essential life skills. 100% of the profits from the tree sales go directly to Aunt Leah's programs and services.
"Aunt Leah's raises over half our annual revenue from individual donations, grants, and the profits from our Tree Lot fundraiser," says Craig Lenske, acting director of operations, Aunt Leah's Place. "The tree lot was very successful last year, with a total revenue of $834,000, which allowed us to put $255,009 into our programs and services. This year's goal is $275,000."
Lenske cautions, "Trees sell quickly. Last season, Burnaby and Coquitlam sold out by Dec. 14, and although Vancouver is the largest lot with slightly more inventory, trees sold out a few days later, on Dec. 19."
Aunt Leah's established their tree lots in Marpole, Vancouver, in 1994, Burnaby in 2002, and Coquitlam in 2011. They have been lauded in the communities for their efficient, friendly customer service and positive tree-buying experience. They'll help select the right tree for you, and will even trim, bag, and mount it onto your car.
"We've established long-term relationships with B.C. and Pacific Northwest tree suppliers to ensure high-quality local trees and consistent inventory throughout the season," reveals Lenske. "The lots are fenced and are a 'pop-up' retail style at each of the three churches that generously allow us to use their properties."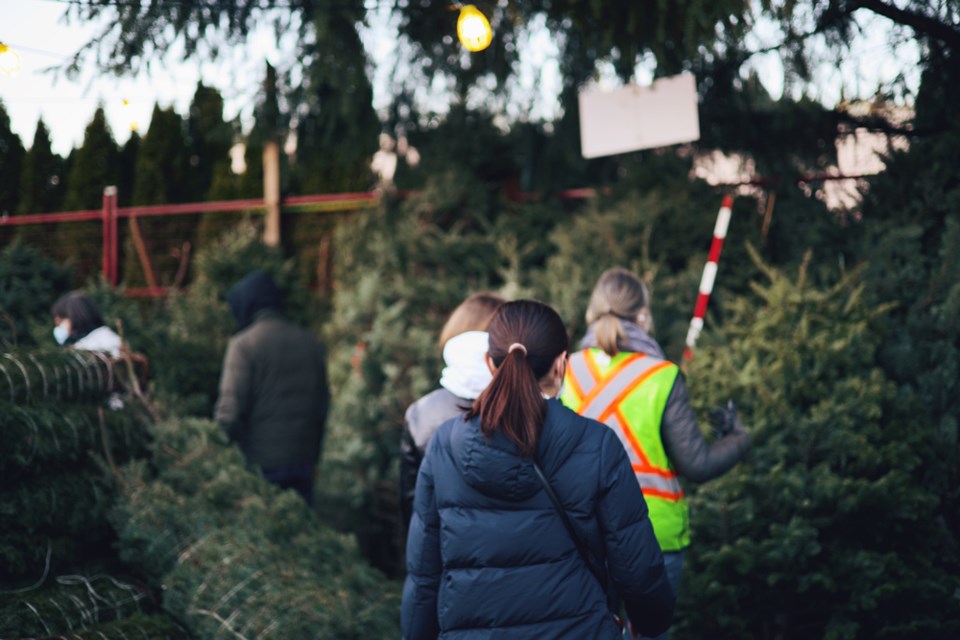 Aunt Leah's Christmas Tree Lots is the organization's most effective and impactful communications event, where people learn about the challenges foster youth face and how important it is to help support them moving forward in their lives.
"The lack of affordable, safe, and appropriate housing for women-led families is the greatest challenge in Metro Vancouver," says Lenske.
Aunt Leah's has been a lifeline for these young people, providing housing, food hampers, living essentials and a supportive and compassionate adult to help them navigate through challenging times, something Jen, a young expectant mother, experienced first-hand.
Jen, whose name has been changed to protect her identity, was pregnant and trying to leave a difficult relationship, although she had no family or place to go. A community nurse recommended Aunt Leah's Thresholds program, which provides young moms and their babies with housing, financial stability, and support.
After an introduction, Jen moved into the Thresholds house when her baby was only nine days old. "Aunt Leah's Place was nothing like I expected," she admits. "It's like a family for girls who don't have any family to take care of them. It feels like I am at home."
The staff and other moms helped with all the complexities of postpartum and the adjustments of being a new mom. Today, her baby is nearly one year old and thriving.
Volunteering, a feel-good gesture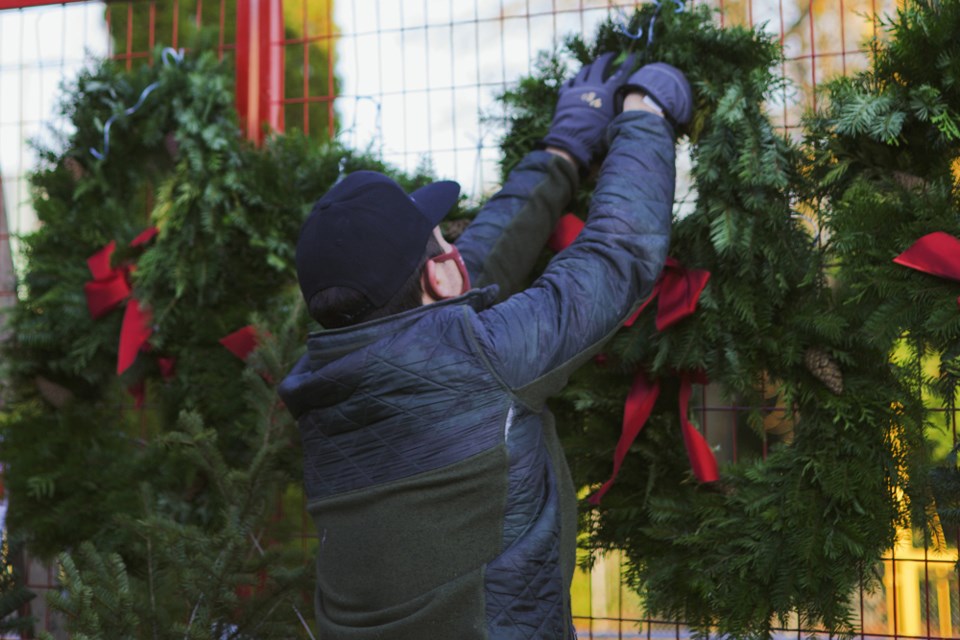 Volunteering at Aunt Leah's Tree Lots is the perfect way to get into the holiday spirit and give back to your community.
"Please come out to volunteer!" encourages Lenske. "We have a comprehensive volunteer manual and on-site training for every volunteer. It's a fun and meaningful way to help others during the holiday season."
"We want to thank everyone who chooses to volunteer, buy a tree, and make a donation to Aunt Leah's. Foster youth face enormous challenges, and their futures become brighter because of your support. 1,100 youth age out of care in B.C. each year. Last year Aunt Leah's helped 620 young people thanks to you."
For more information and locations, visit auntleahs.org/trees, or to volunteer auntleahs.org/treelotsignup.