When Rodrigo Ceolato Maria immigrated to Canada with his family in 2018, he came with a dream of reaching new professional heights in the career he'd built for himself back in Brazil. Achieving this, however, turned out to be much more challenging than he'd hoped for.
"When you leave your home country for another, you face a lot of changes, like different weather, a different language, a different culture – but you're also away from your family and friends. As immigrants, we as individuals, and our families, are exposed to enormous challenges," he says.
Despite having two degrees – an MBA in project management and BA in technology and computer systems networking communications – and experience as a project leader in IT operations, one of the major challenges that stood in his way was not having access to the resources he needed to land and carry out a job at the level that he would have had back home.
"I was devastated," he recalls.
Knowing that there had to be better opportunities out there for him, he began researching, and that's when he found the Immigrant Services Society of BC (ISSofBC), an agency that works to support immigrants settling in Canada through language, employment and career support.
After reaching out to them, he connected with a career strategist from their Career Paths program, which connects immigrants to work using the experience and credentials they received in their home country.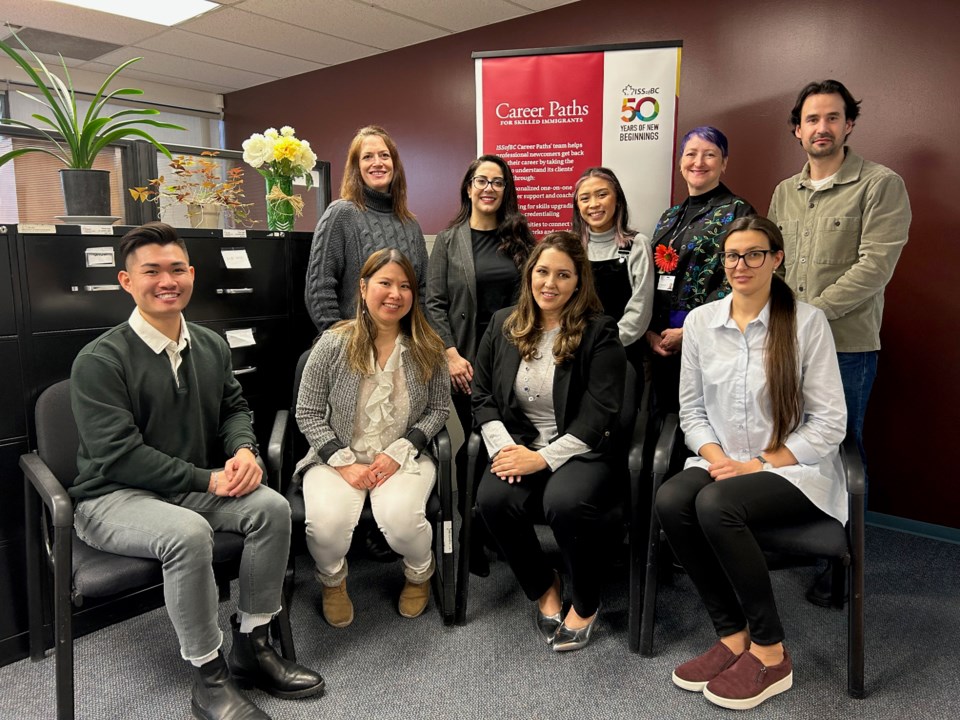 Together, they identified what Ceolato Maria's options were, one of which was taking a course at the University of British Columbia to upgrade his existing knowledge on cybersecurity risk management.
"I have always worked in IT and cybersecurity, but I wanted to go deeper into the cybersecurity path, and my career strategist told me about UBC's extended learning course, but at that time, I wasn't financially able to pay for that course," he explains.
At no cost to him, the ISSofBC ended up paying for his course in full, though, which meant he was able to get the certification he needed for his current senior cybersecurity role at a financial institution.
"Another way the ISSofBC helped me was enhancing my resume and job applications, because I had the knowledge and information needed for those roles, but I hadn't used the correct words to catch the eyes of recruiters," he says.
"When you are an immigrant, you have to spend money to move from your country, so you may not have the financial resources to get Canadian certifications, but this resource is free and the people working there are 100 per cent willing to help you achieve your professional goals," says Ceolato Maria. "I'm so very grateful."
For more information about ISSofBC's Career Paths for Skilled Immigrants program, visit their website at issbc.org/ask