Sprawling, majestic fjords, the love for seafood and an absolute devotion to the local hockey team.
At first blush, they all sound like common denominators for life on Canada's West Coast.
But, as it turns out, we in B.C. have a lot in common with our Scandinavian friends despite being half a world away from one another – and longstanding rivals once the puck drops.
Celebrating those common joys in life, while also highlighting what makes our cultures unique, will be the driving force behind the upcoming Scandinavian Midsummer Festival, which runs June 25 and 26 at the Scandinavian Community Centre in Burnaby.
"The Nordic countries are very similar to Canada in terms of geography, latitude and climate," says festival PR coordinator Martin Emslie. "What's really unique about this event is that midsummer is the really big event for the summer season."
Based around the themes of "Happiness and Hygge," the festival gives attendees an opportunity to celebrate and learn about the cultures, food, drink and customs of the five participating countries: Denmark, Finland, Iceland, Norway and Sweden.
Day one gets going with the symbolic event, which sees the traditional raising of the midsummer pole symbolizing the start of a season when light returns to a part of the world that has a lack of daylight for many months.
"It's a very ceremonial act to celebrate something so simple, but it makes you realize how thankful we are for the summer months because in northern climates the summer is a very cherished thing and it's about recognizing that," Emslie says.
Festival offerings on both days also include live music, traditional folk songs emblematic of the cultures involved, a beer garden and for food, picture a salmon barbecue, Smørrebrød (Danish open-face sandwiches), Swedish meatballs, hot dogs, waffles, coffee and pastries. For those who want to stay past 4pm on Saturday when the main festivities wrap up, the beer garden will remain open (with more limited food options), along with live music and a bonfire continuing into the evening.
For the young and young at heart, one of the festival's main attractions is the authentic Viking Village that is built and inhabited by Reik Félag, a Norse Culture Recreation Society, for the entirety of the festival.
Reik Félag takes you back in time to the year 1000 AD when you visit the authentic Viking Age Village. Play Old Norse games, learn about Viking trade practices and observe weaving, blacksmithing and how the Viking's lived during that time.
The festival will also include a museum piece vintage sauna (exhibit only) from Finland, along with vintage car exhibits including old Volvos from decades past.
​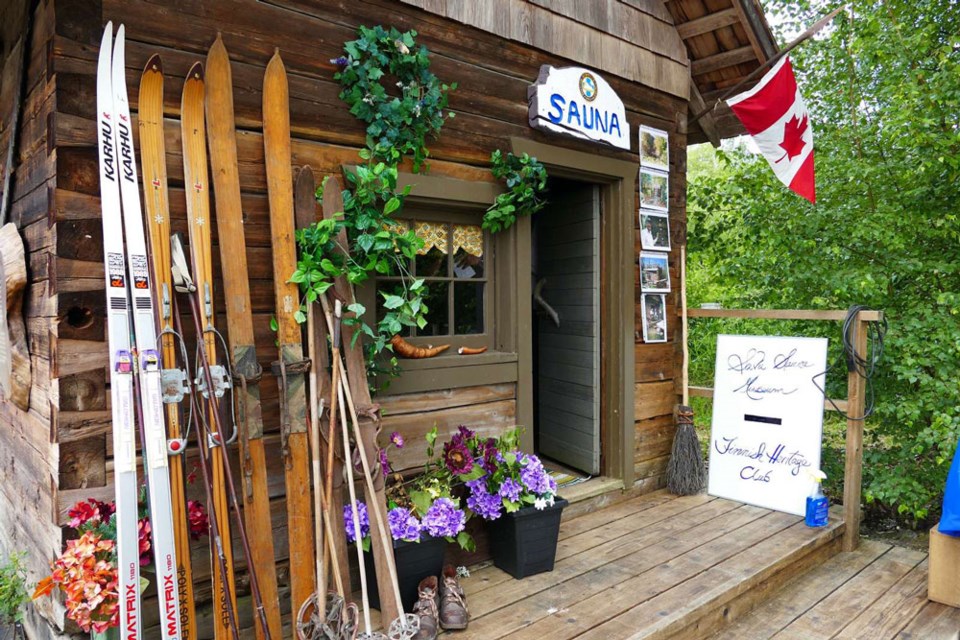 ​Day 2 includes perhaps the real festival showstopper: a Finnish-inspired "wife-carrying contest." No explanation needed here, it is exactly what it sounds like – run around an obstacle course with your partner who doesn't necessarily have to be your wife clutching onto your back for dear life.
The kicker? The winning couple gets the wife's (or partner's) weight in beer.
Canadian by birth, Emslie's relationship with Scandinavia dates back to 2007. He did some of his post-secondary schooling there, living in both Denmark and Sweden while learning the Swedish language fluently.
"What draws me to that part of the world is their resourcefulness with nature and living a different lifestyle," Emslie says. "Especially during the pandemic, they really gravitated towards living locally and spending time in outside – camping and other outdoorsy things. I can go there and visit but those are concepts and ideals that I can bring back with me to Canada."
Emslie's point about living a different lifestyle is backed up by annual rankings and studies suggesting that by any metric – quality of life, happiness, longevity or economic prosperity – that the Scandinavians really do have a certain joie de vivre about them.
"I think people are really going to realize some of the things we sometimes overlook as Canadians," Emslie says, while assuring prospective attendees that consideration is given to COVID-19 safety. "It's a very big property and the Scandinavian Community Centre has a lot of outdoor space and room to social distance for those who prefer. People will be able to feel safe and confident outside and we're already seeing people excited to be able to return to this festival."
Would you like to find out more about your Nordic roots but don't know where to start? The Genealogy club showcases their microfilm equipment and genealogy records in the Iceland Room and can help you get started.

All ages will enjoy trying their luck fishing for candy at the "Fish Pond", and take a stroll through the Troll Garden, where a favourite figure in Nordic fairytales – the Troll, are visiting aplenty.
For more information about the festival, visit www.scandinavianmidsummerfestival.com.