There's nothing more exciting or satisfying than consuming cuisine from around the world.
With the unique culinary experiences of Bite of Burnaby, you'll do just that.
"Burnaby is where east meets west, especially when it comes to multicultural cuisine and creative fusion fare," says Catherine McCooey, marketing manager, Tourism Burnaby.
You can anticipate many different flavours where chefs master creations that pay homage to their culture, and the far-flung influences with eats from China, Japan, India, Africa, Greece, Italy and other places. No globetrotting required and every tastebud gratified.
Not to mention, some homegrown favourites with the likes of the Pacific North West; a few nostalgic stops with reliably simple and good offerings, and the down-right dependable chains that bear a distinct imprint on the local dining scene.
Tourism Burnaby invites everyone to celebrate the third annual Bite of Burnaby, which kicks off March 1 to 31, giving you the opportunity to have a local adventure with international possibilities through a journey of fabulous food from 42 restaurants across 45 locations.
Burnaby is home to a richly diverse community and reveals itself in many ways, including its exceptional cuisine. You'll immerse yourself in specially curated set menus, multi-course meals and cravings that will sneak up on you from pints to pies, at price points your bank account will love.
"Experience unforgettable dining moments, and support local restaurants all in one," says McCooey.
World flavours from returning favourites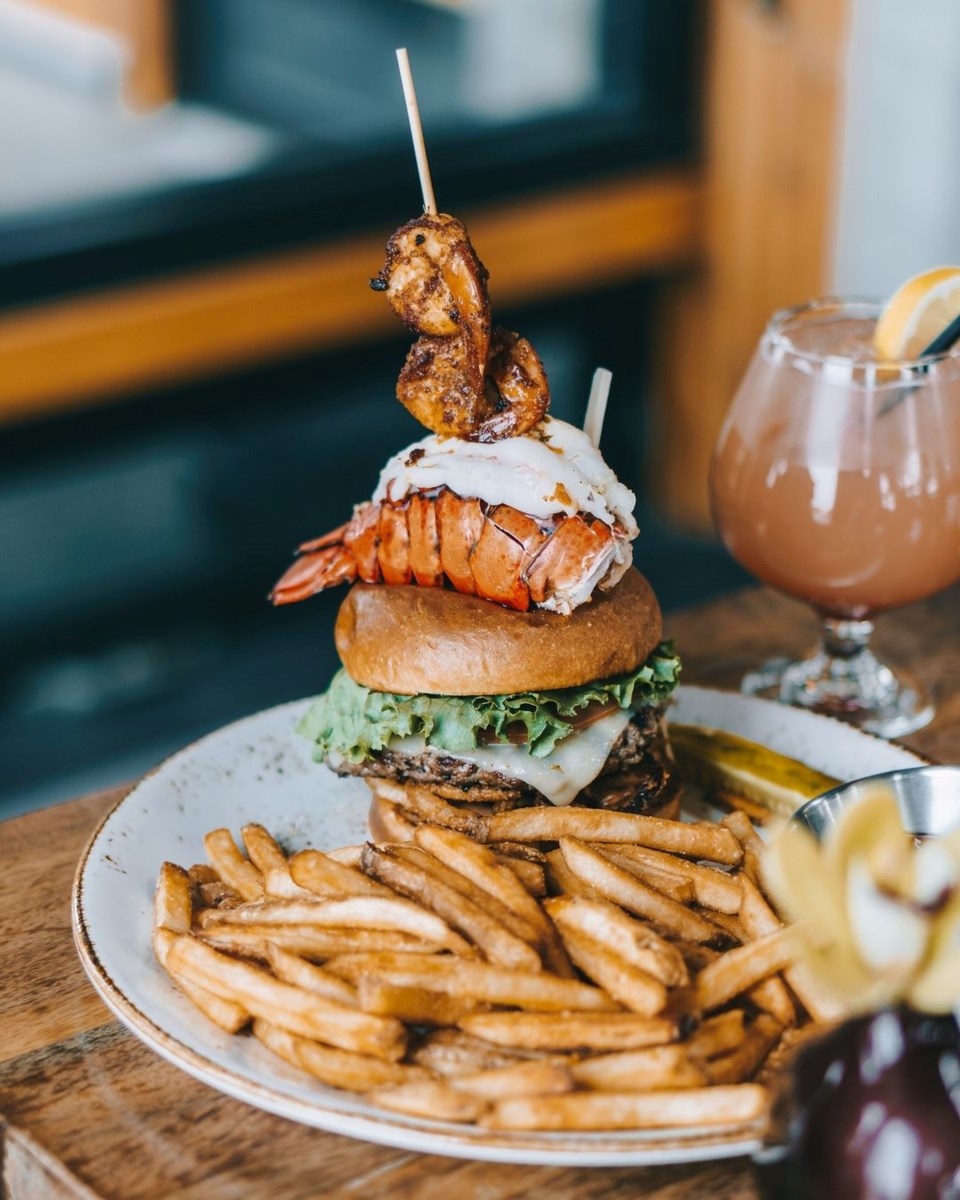 Back to fulfill a lot of people's hopes of a festival reappearance is the classic Italian fare from Trattoria, $40 category: three courses, choice of two mains: butternut squash ravioli, brown butter sauce, roasted squash, garlic prawns, crispy sage, or chicken parmesan, calabrese potato salad, red onion & chili; Zuba offers $35 set menu, and The Keg, $60 menu option. Don't miss a visit to The Heights, with a lot of representation across cultures.
"You'll find the familiar and comforting flavours of the west as well as the exotic, rich spices of the east," says McCooey. "From Italian to Greek to Thai, East African, Indian, and virtually every type of fare in between, Bite of Burnaby has it all."
Value menus priced right
Participating restaurants will be serving up mouth-watering multi-course menus at fixed price points, with options ranging from $15 to $55-plus. With Spring Break falling mid-month, you'll have plenty of room in your budget to dine out with the entire family.
Certain locations are offering unbeatable deals for $15 and under, such as Basil Box, noodle soup choice (vegan tofu or coconut curry chicken), satay seasoned fries, $14; Cayenne Bistro and Grill, appetizer choice (masala wings with naan), appetizer platter, and drink, $15; and freshii, $15 each: salad/wrap or bowl/burrito, both with protein choice; Steve Pokes three locations, signature bowls, two for $30.
There're sweet treats like Glenburn's flight of three Glenburn ice cream flavours, $8; Purdys 10 for $12 deal, any 10 chocolates from the case, $12. And remember, you don't just have to dine in, you can enjoy your gastronomic adventure with the convenience of takeout or delivery.
New participating breweries & eateries
Watch for Wild Flour Pizza in the $40 category; Earl's $35 lunch/$45 dinner menu; Bin 4 Burger; Steamworks & Food Truck, $22; Studio Brewing; Dageraad Brewing & The Jerk Shack.
"We're really excited to have Mintara (formerly Horizons on Burnaby Mountain) come on board this year, especially perfect if you're trying to catch a sunset with magnificent views," reveals McCooey. "We're equally thrilled to have Riverway and Burnaby golf courses this year as well."
Win something delicious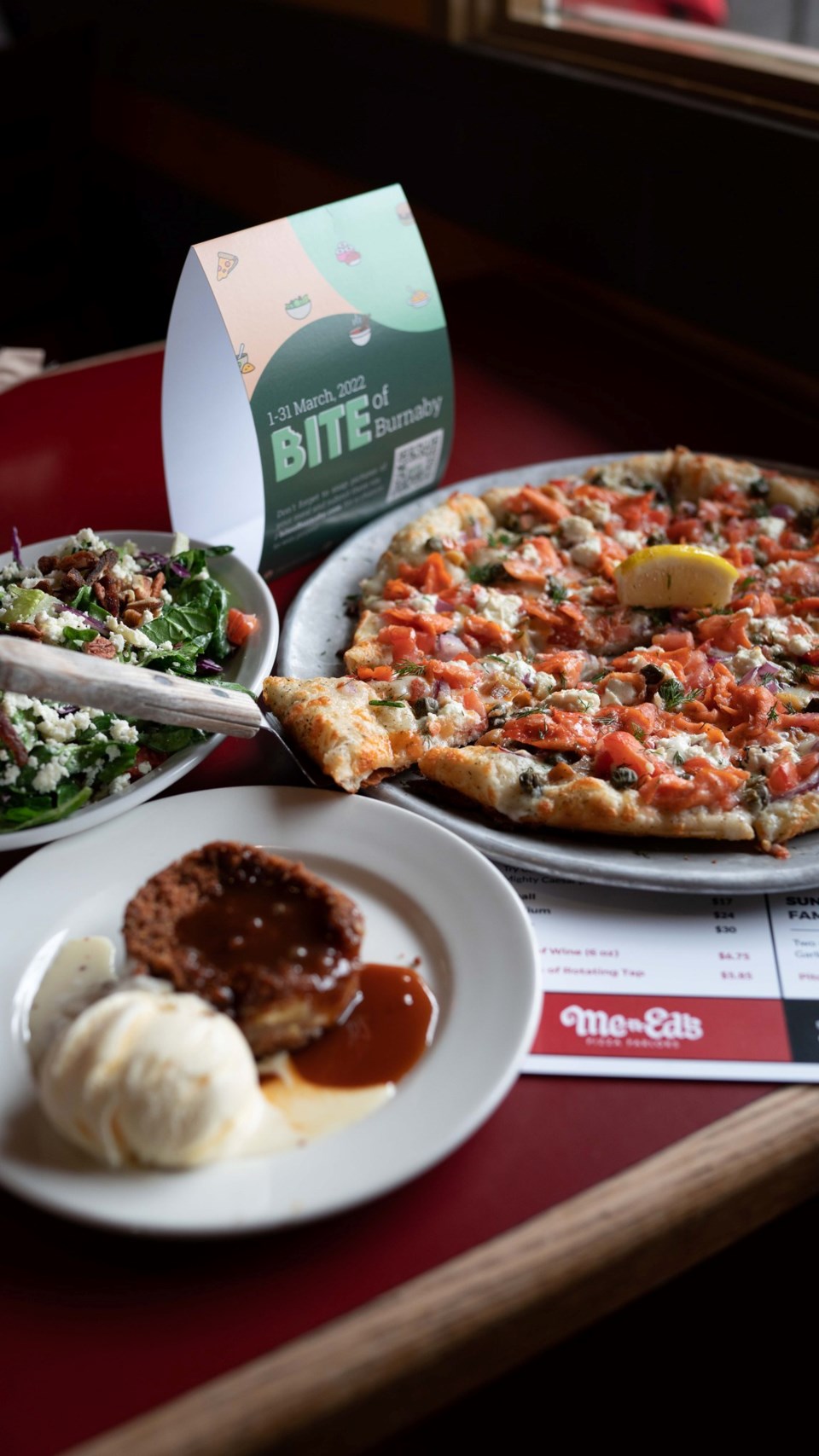 Enter the contest for a chance to win weekly prizes or the grand prize "Stay and Eat" experience (includes a one-night stay in Burnaby hotel) by sharing a photo of your Bite of Burnaby meal or deal. Post your photo on Instagram with #BiteofBurnaby or upload it on biteofburnaby.ca.
Weekly Bite of Burnaby gift pack giveaways include gift cards and other goodies from Bite Local Burnaby produce such as Truffle Pig, Chez Christophe, Hippie snacks, and Dageraad Burnabarian Beer.
McCooey's eagerness to share this exceptional festival is palpable: "Don't miss out on this celebration of food and community!"
For more information on the festival and participating restaurants, visit biteofburnaby.ca.