The COVID-19 pandemic has required most people to make all elements of life happen in every square foot of their home. It's forced homeowners to adapt, transforming spaces for work, school, workouts, and of course, rest and relaxation.
However, it's important your home be functional and aesthetically pleasing for your well-being. How you feel and live in a space is directly influenced by how interior design affects your mood. A poor design can leave you frustrated, anxious and unhappy.
Achieving a well-designed renovated space requires an intentional and focused plan to attain the look and emotional connection you want. Magnum Construction Services will manage your entire project from beginning to end, informing you at every step. "We provide clear and ongoing effective communication, and the best solutions and direction for your renovation," says, Mai Eilia, project manager.
Now, more than ever, there is a collective aching for joy, comfort and calm. Your home should be your safe sanctuary where you can be your most authentic self. From your kitchen to your bathroom, the choices you make between colour palettes, materials, finishings, and luxury features, should reflect your personality and true desires.
"We meet a lot of clients who don't know their exact vision, and that's okay," says Eilia. "As an experienced contractor, we've seen a lot of different problems, visualized the potential and created solutions. We can help our clients achieve what they want to do."​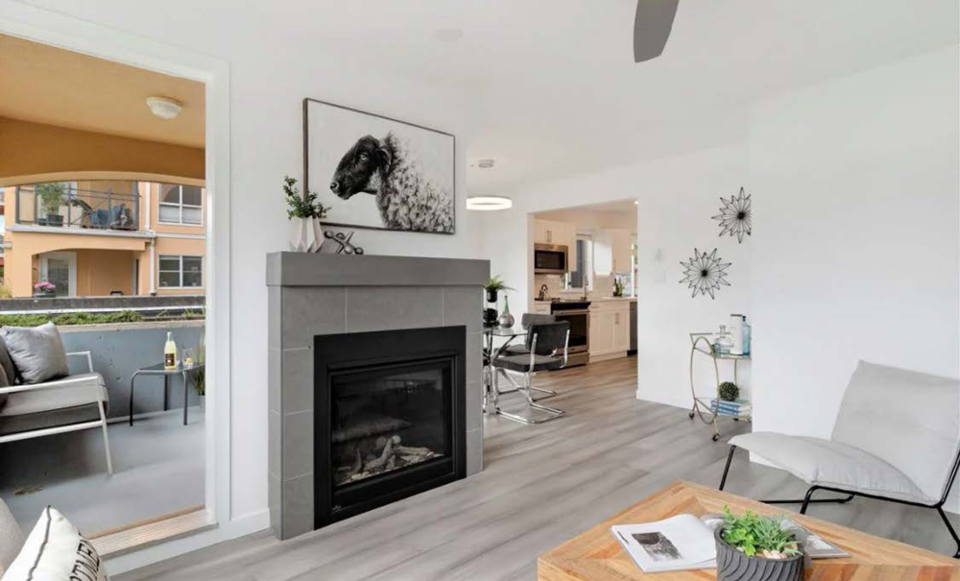 Why your kitchen design is causing you stress
After a 90-minute free consultation, potential clients come away with an understanding of who they really are. "We ask all the right questions: what they want, how they feel, if they like to entertain a lot of family and friends, and if so, we explain their kitchen needs to accommodate that," Eilia says.
Lack of countertop space and limited storage are the most common kitchen stressors, often attributed to an ill-conceived layout. "I've lived that! The space was dark, spices were everywhere, and I couldn't fit my pots in the right place," reveals Eilia. "It was extremely frustrating."
"When a space no longer functions for your lifestyle, lacks convenience, or if colours are outdated or don't represent who you are, it affects your mood whether you realize it or not."
Fall back in love with your home
Eilia reveals that her clients say, "Living in a renovated kitchen makes for a really different experience when you start cooking: you enjoy it, you want to host a party, and you become a better cook."
Eilia believes, after the kitchen, the bathroom renovation is the second most important room in the house. "Waking up and having a shower in a calm bathroom makes a huge difference. A great shower can set the pace for your entire day."
It's not only how you feel in your space, but the potential resale value, too. "Whether you must do a renovation because your house is falling apart or because you want to improve your life and create more space, whatever your reasons, renovating is a win-win situation," says Eilia. "You're investing in your home and your mental health. Renovating increases your home's value, provides joy and quality of life."
Managing the renovation stressors
Magnum will help prioritize your needs in a detailed conversation and discuss your budget, which dictates what can wait, what should be done, and what is a must-do.
"Kitchen cabinets top the list, their design and how they'll fit; second is the countertop, and then everything else follows. We tell clients they don't have to purchase the most expensive backsplash, but we don't compromise on the countertop or the quality of cabinets. Many clients opt out of the flooring, for example, and address it down the line."
"After a whole kitchen renovation, paint is a must-do; it's a huge mood influencer. We have colour palettes and are prepared with photo books and mood boards to help narrow client's choices."
"We consider the emotional and personality part of every renovation," says Eilia. "The space that we live in truly affects our productivity and our mood every day."
For more information, visit magnumconstructionservices.ca.