One of the easiest ways to transform the look of any room in your home is to incorporate blinds or shades. This simple yet effective update can add a stylized and finished look that elevates and completes the space. However, aesthetics aside, they must also be functional to suit your needs, be it privacy, managing light levels, or even controlling your energy costs.
When considering the right window treatments, you'll need to examine what style and material best fits the specific rooms in your home and how you live and work in that space.
Burnaby's Greystone Blinds has established itself as a leader in the window covering industry across Metro Vancouver, with exceptional customer service, superior-quality products, inspired designs, and professional installation.
Joseph Adnan, CEO of Greystone Blinds, has an intimate knowledge of the industry from both sides, having been an installation expert from 2011 to 2020.
"I grew my company over the years, hired more installers, and transferred our experience from installation to manufacturing because we were dealing with so many problems with the blinds," he explains.
"We've been making blinds locally since 2020, delivered and installed in three-to-five business days. We're the fastest in the market to manufacture and it's why our customers are extremely happy with us.
"We provide a 30% discount to builders and designers, who typically use motorized blinds on most new homes. In the past 10 years, we have provided installation services for over 50 highrises before becoming our own manufacturer. Since then, we both supply and install our own blinds."
Stress-free process, free in-home consultation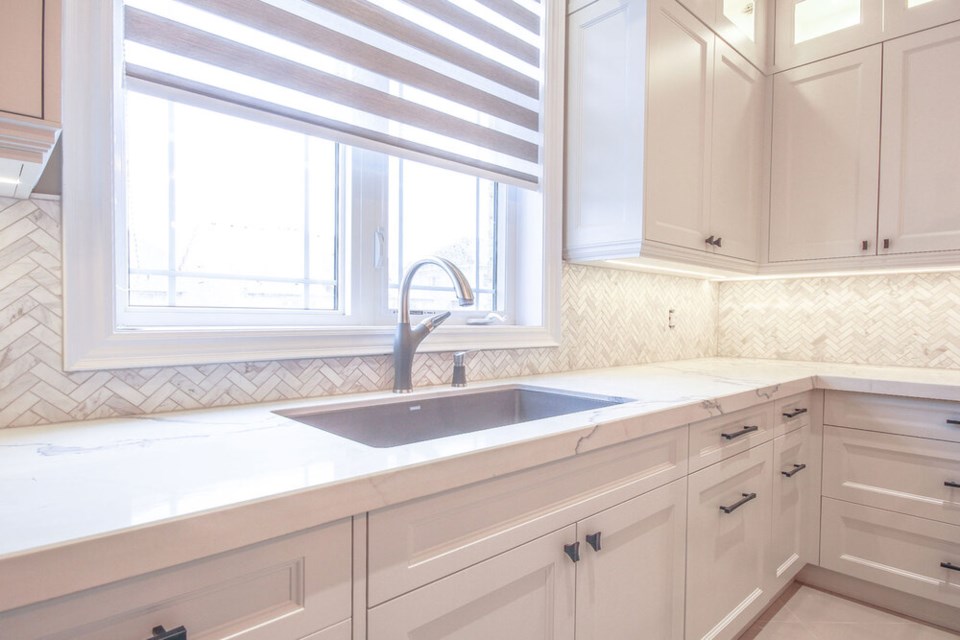 With the exception of zebra blinds - which are produced with a manufacturing partner in Korea - Greystone Blinds' window treatments are 100% Canadian-made with a lifetime warranty; and five years for motorized blinds. They use eco-friendly materials that minimize the amount of refuse in landfills, deforestation and other negative environmental impacts.
Expect an in-home consultation with product specialists who will walk you through every step of the process, from measuring your windows and choosing the perfect window treatments to providing a quote and the installation process.
How to decide on the best blinds and shades
Here are four of Greystone Blinds' most popular products, and their features to meet your room's particular needs:
1. Cellular shades are well-known for sound absorption, and trap air to insulate your home year-round with their unique honeycomb design. Customize for specialty shapes, think skylights, ovals or half-circles. Can also be motorized and controlled from your smart devices.
2. Roller blinds are available in a wide selection of contemporary designs and fabrics (fireproof available), which will block the sun's glare, filter UV rays and insulate your home in all seasons. They reflect summer heat and act as a protective layer to retain heat in winter, reducing your energy bills.
3. Sheer horizontal shades provide a modern, stylish look with the ability to maintain your view of outside while significantly reducing glare and UV rays. Tilt vanes of layered fabric for control over privacy and light, which is softly diffused, helping protect your interiors from fading/discolouring.
4. Motorized shades have eco-friendly solar sensors that automatically self-adjust based on the amount of sunlight (results in lower energy costs). Raise/lower multiple blinds at once with a remote control, or add a Smart Hub for Wi-Fi (including setting timers/schedules) through a smartphone or voice control via Alexa or Google.
Apart from individual homes, Greystone Blinds also features monthly deals for building designers and builders. For more information or to book an appointment for the showroom, visit greystoneblinds.ca.