What can be the most magical time of the year for some can also be the most stressful time for others – simply because of how expensive it can get.
Between trying to put together a nice meal, buying gifts, and all the necessary gear to participate in the holiday traditions, the costs add up quickly, especially for those already struggling to make ends meet.
Without support, this financial barrier can stand in the way of people wanting to celebrate the holiday season but who can't afford to add more expenses to their plates. However, the Burnaby Christmas Bureau has been working diligently since 1980 to change that.
"There's a saying that I think totally applies to what we do. It's, 'If you are more fortunate than others, it's better to build a longer table than a higher fence.' And we have built that longer table – that's what we do," explains Simone Brandl, program director at Burnaby Neighbourhood House, the umbrella organization for Burnaby Community Services.
"We make sure there is access for people that can't do it themselves."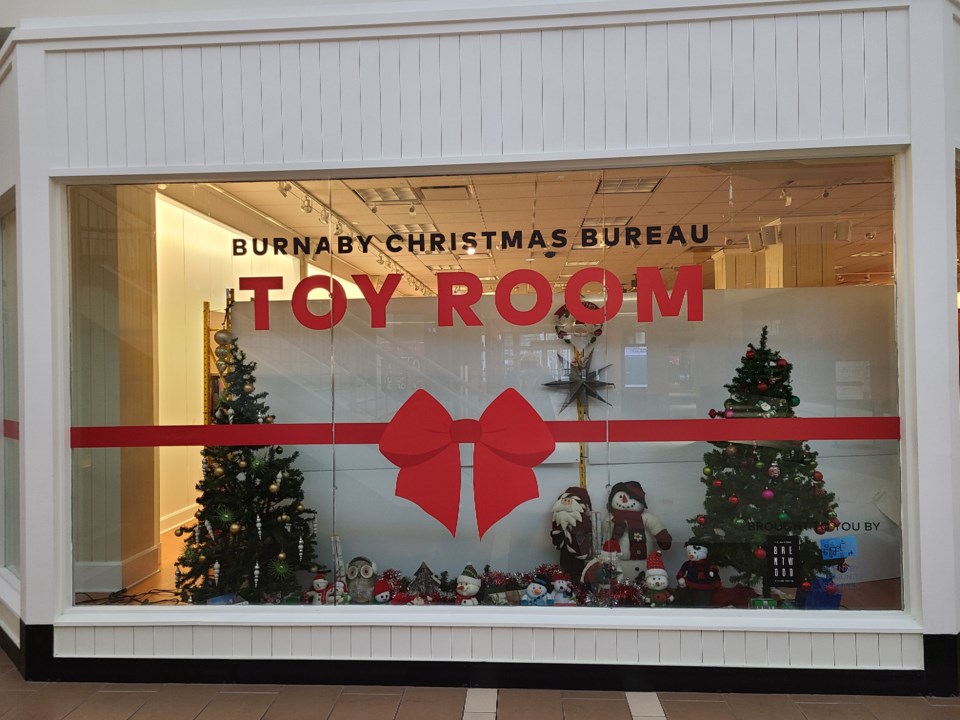 The Christmas Bureau program, which offers brand-new toys, food gift cards, clothing and holiday hampers for low-income individuals, families, and seniors, supported over 2,600 people last year.
It was all made possible through hundreds of hours of volunteer work and generous monetary, toy and supply donations from the Burnaby community.
And, they need your help to do it all again – and, likely, bigger than ever with how much the cost of living has increased in Burnaby.
There are several ways to support the Christmas Bureau this year, such as corporate sponsorship opportunities, applying to "Sponsor a Senior" by creating a custom-created gift hamper, or leading your own toy drive either individually or as a corporation.
You can also donate new toys to the Christmas Bureau's Toy Room, which is set up like a shop each year where families can pick out toys for their kids. Or, you can volunteer your time in the Toy Room as an "elf" to assist with toy distribution.
"Volunteering as an elf was one of the most rewarding things I've ever done," reveals Brandl. "To see people so excited about being able to pick a toy or gift they know their young child or teenager would love – it's so rewarding to do that. And it's such a simple act, but you get to know the person. You walk through with them, chat with them, and by the end, you both feel so excited and happy."
If you are interested in supporting the Burnaby Christmas Bureau, or if you'd like to volunteer, visit bbyservices.ca to learn more.