It can be so incredibly frustrating, moving to a new country with credentials to your name and plenty of professional experience to support them, only to be locked out of the opportunities that should be within your reach.
It is a reality Irene Lin from the Immigrant Services Society of BC (ISSofBC) has not only witnessed while working at the agency supporting immigrants and refugees settling in Canada, but also one she experienced first-hand when she immigrated from Venezuela with her family 20 years ago.
"Coming to Canada as an immigrant, and seeing my immigrant parents struggle in a new country, it was really, really hard. We left the country because it was becoming very unsafe, and my parents, they spoke no English, but they had to open a business in order to get their Canadian citizenship to stay here," says the assistant manager of client services at the ISSofBC's Career Paths for Skilled Immigrants program.
Knowing that she wanted to help other immigrants and refugees, she pursued a post-secondary education in international studies and began volunteering at ISSofBC. There, she joined the team that works to help immigrants and refugees settling in Canada through language, employment and career development support.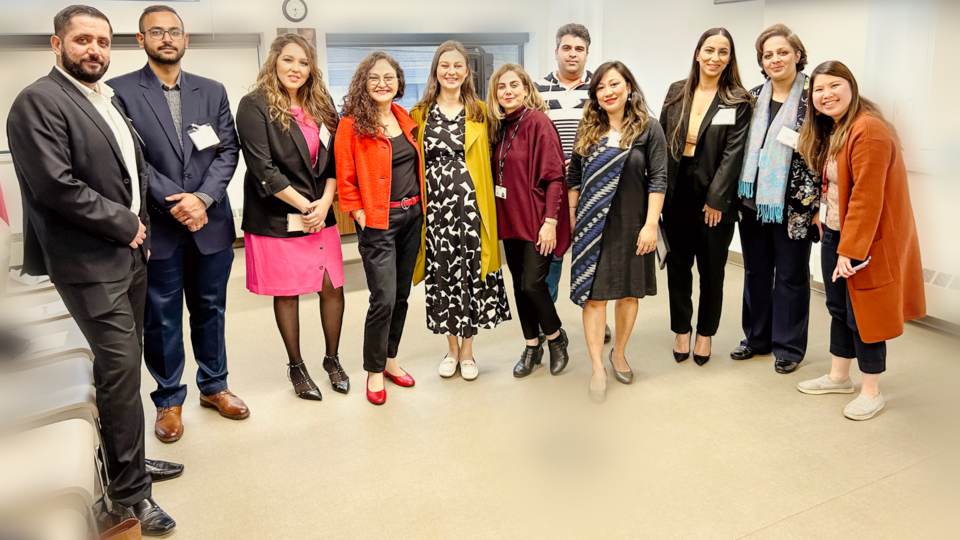 Having since climbed to the position she's in today, Lin now works to connect the ISSofBC's clients to over the 2,000 different employers they have partnerships with, including the City of Vancouver, BC Hydro and TransLink, through the Career Paths for Skilled Immigrants program.
Part of this work involves hosting local job fairs, connecting clients to professional mentors and preparing clients to be job-ready.
"I'm very passionate about helping people network with employers," says Lin. "My favourite part of this job is hearing all our clients' success stories. In one week, we literally get three to four success stories from clients who really vouch for the amazing client service they get from the career advisors and employer relation specialist team here."
She also particularly enjoys watching her clients grow their confidence and knowledge.
Not only is the Career Paths program free, but it has also recently expanded its eligibility criteria to include those who've held Permanent Resident status within the last ten years, from the previous five year requirement.
"The best thing about this program is that we have a 70-80 per cent success rate of getting our clients placed into roles," says Lin. "I really encourage people to take advantage of this opportunity because the support is there, and it's amazing that we are able to provide this for newcomers, for free."
For more information about ISSofBC's Career Paths for Skilled Immigrants program, visit their website at issbc.org/ask.