Established in 2004, Tonic Active is a local activewear company that embodies its slogan of, "Smart, Strong, Beautiful."
The female-owned company was established to create timeless, functional separates for busy women on the go, who want to look effortlessly chic while still being comfortable.
"We really care about quality. We know busy women don't have time to go shopping constantly. They want something that is long-lasting and can be worn for years and still look good," creative director Ana Faghih says.
"We're designing for a woman who is looking for something that is stylish and good quality that she can wear all day and still look great. That's what we're aiming for. Basic, practical pieces that you can wear everywhere."
Quality is paramount for Tonic Active and they are proud to source exceptional fabrics that last.
Each collection is developed with top-of-the-line Italian-made textiles. Tonic's core fabric, Eterna, is named for its long-lasting quality.
Eterna has UPF sun protection, is quick-dry, and has compression qualities. Each Tonic garment is constructed with elevated fabric designed to enhance your performance, whatever you are wearing it for.
Tonic Active is designed and manufactured in Vancouver, part of the company's commitment to creating ethical, environmentally friendly clothing.
"Manufacturing in Vancouver allows us to have more control and oversight. Our goal at Tonic is to create a sustainable brand. We really care about the environment for workers," Faghih says.
"It's really important for us to create a brand that cares about people. If we want the customer to feel good wearing our pieces, we want to ensure that even the people who are making the clothing are treated well."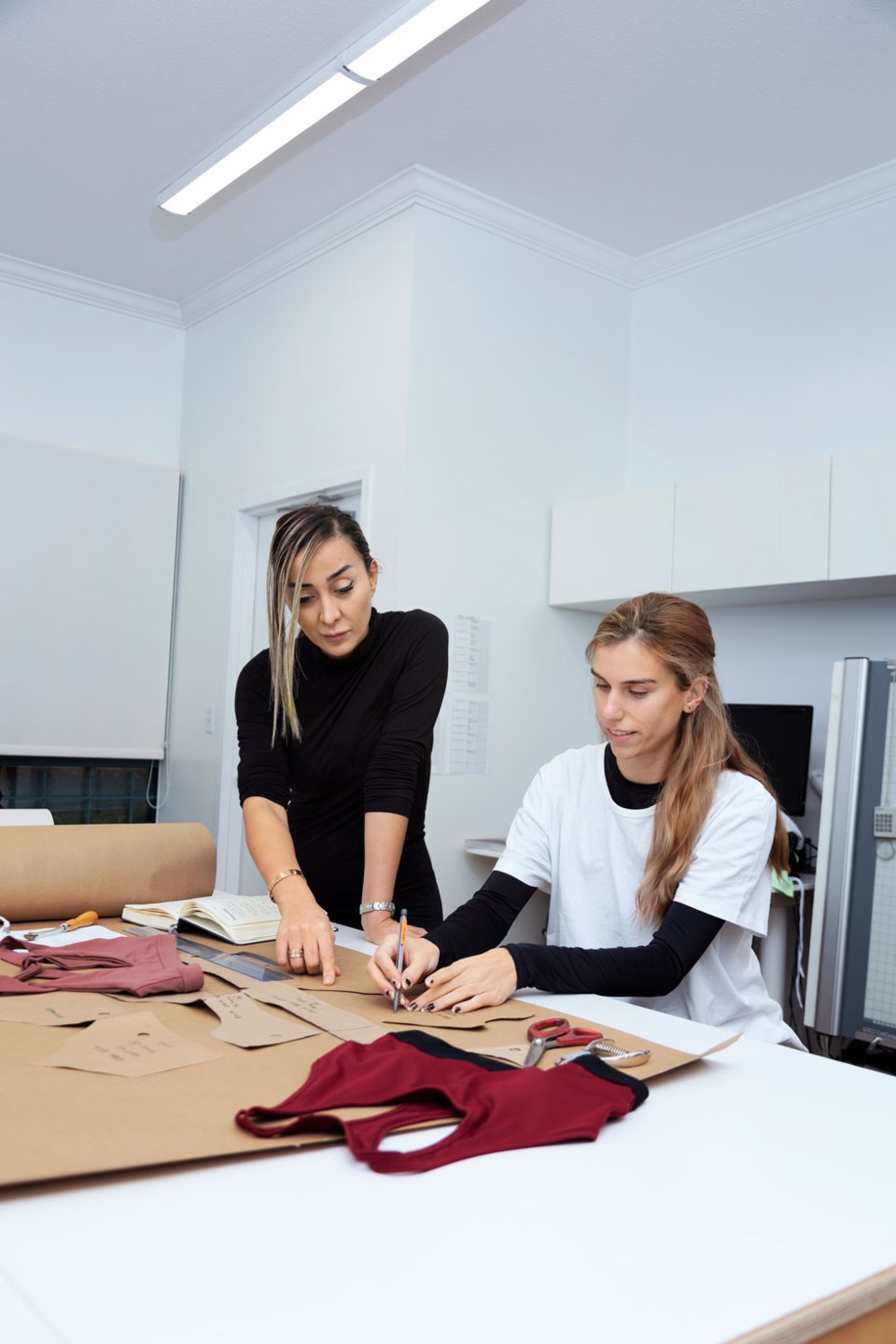 Contributing to the local economy is important for the Tonic owners, who are one of the last athleisure brands that has opted to keep its manufacturing and production in Vancouver.
"We're ok with less profit if we're giving back to society and creating jobs by keeping everything in Vancouver," Faghih says.
"Especially after Covid, people really care about supporting local brands and paying attention to where their products are made."
Tonic Active's mission to create beautiful, wearable clothing that women can be comfortable in especially resonates with Faghih who came to Canada from Iran six years ago.
"In my country, women can't wear whatever they want and they can't express themselves the way they should. Coming to Canada and working with Tonic is the freedom that I can speak through my designs. I can wear whatever I want and I want to give this freedom to my clients," Faghih says.
"You can wear whatever you want. You don't have to wear high heels or be in tight jeans to look beautiful. You can wear comfy clothes and still be beautiful. Especially in light of the recent news out of Iran, it's important to send the message that women should always be themselves and wear whatever they like."
To learn more and get your own long-lasting activewear today visit www.tonicactive.com.